Morphe Filter Effect Foundation
Morphe's Filter Effect Foundation is promising hydration, blurring, and long wear. Whew! It's available in 40 shades.
Shade Rich 30 is the best match for me. Y'all know packaging is my jam! This bottle looks great.
This foundation is $20. So I'd say it's in the middle ground between drugstore and prestige. However, I feel like the packaging makes it feel more luxe.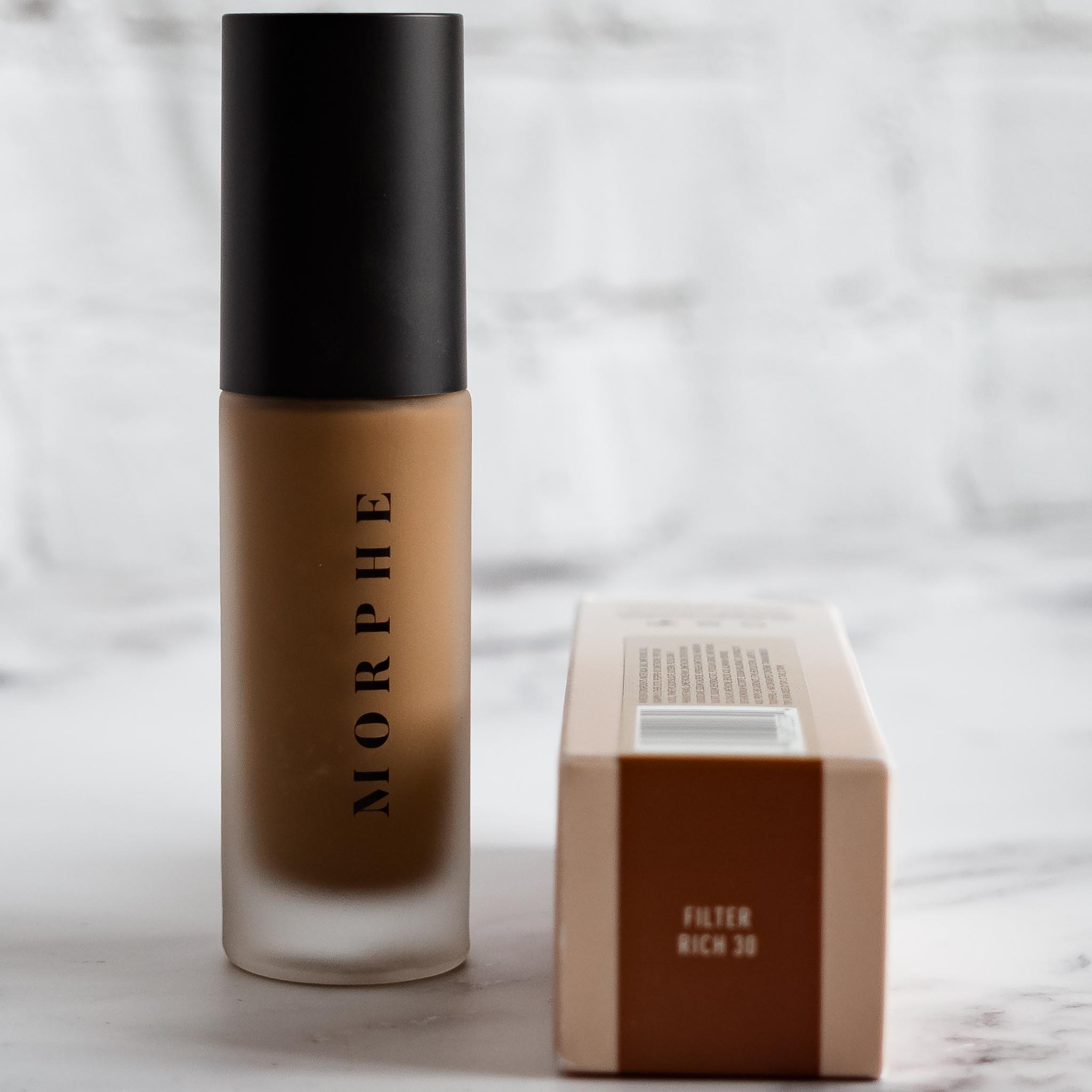 The formula contains Hyaluronic Acid, Vitamin E, and Glycerin. It's free of oils, fragrances, and parabens. A note on the smell. While it doesn't have a fragrance, to me it smells like hydrocortisone cream. It's not a bad scent, but more like an ointment smell. If you've tried this, let me know if you agree.
The coverage is great! It starts off medium, but it's easy to build up to full coverage. Plus, it feels very lightweight.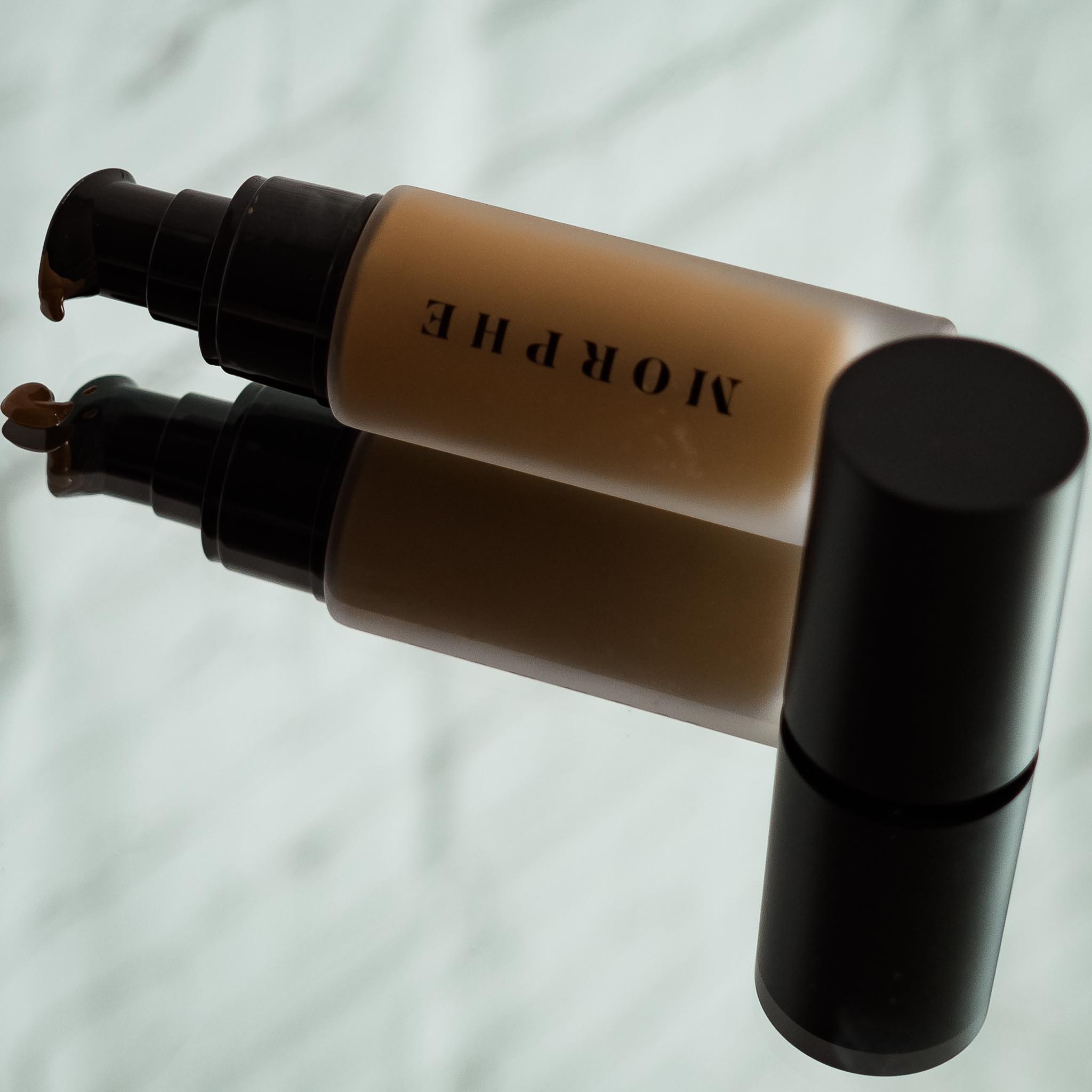 This is perfect for dry skin, because of the hydrating ingredients. My skin is on the dry side right now because I added Retinol into my skincare routine. Despite that, I didn't have any issues with this foundation.
Saying this foundation makes you look like you're wearing a real-life filter is a bit much. However, I did notice that this foundation helped smooth out my complexion.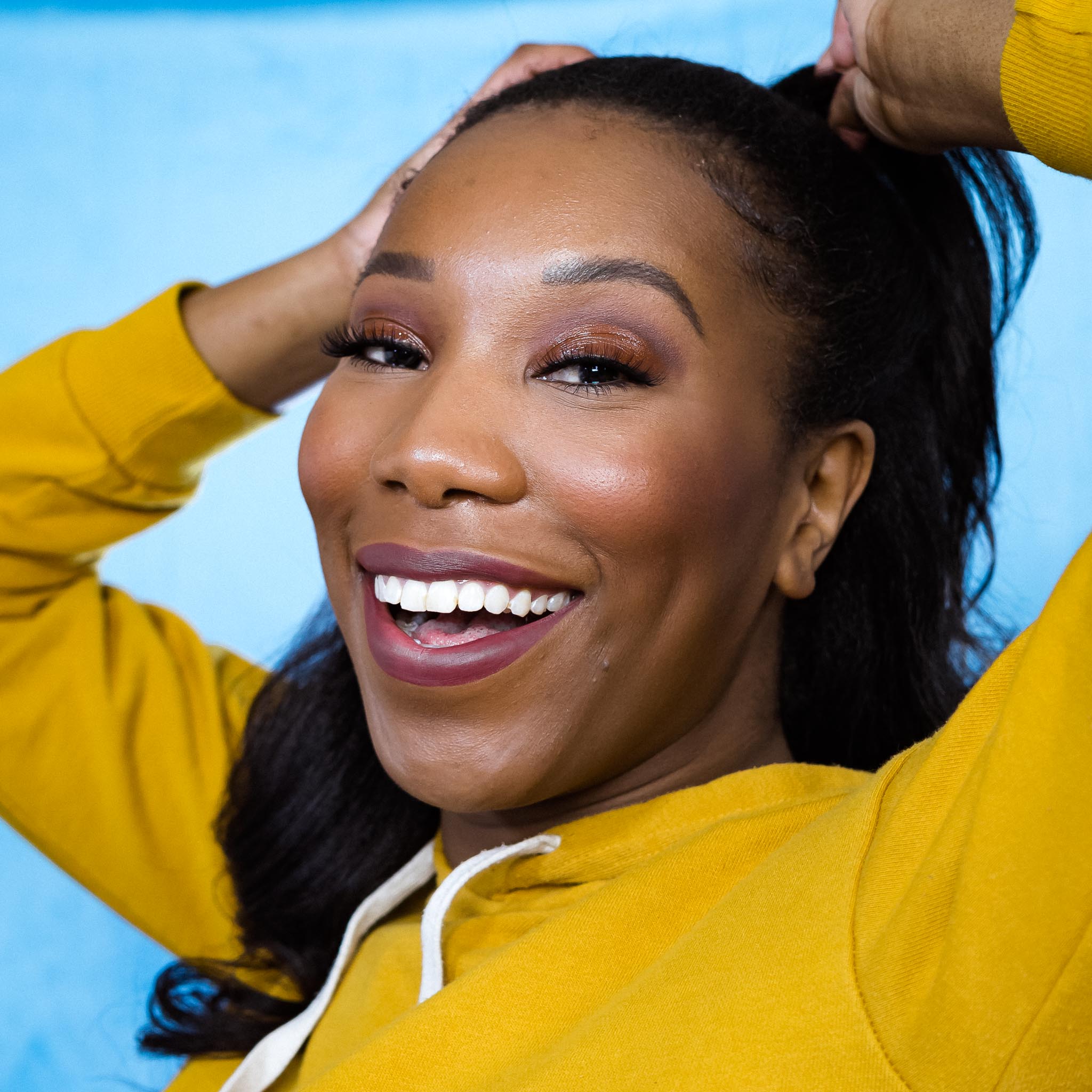 My skin looks smooth and radiant after applying this. In addition to that, the radiance doesn't fade after applying other products. The finish reminds me of the Clinique Beyond Perfecting Foundation, it's very skin-like.
Ulta threw in the Morphe E63 wide angle foundation bush with the purchase of the foundation. The brush is great! The angle really hugs the contours of the face. Plus, the bristles are really soft.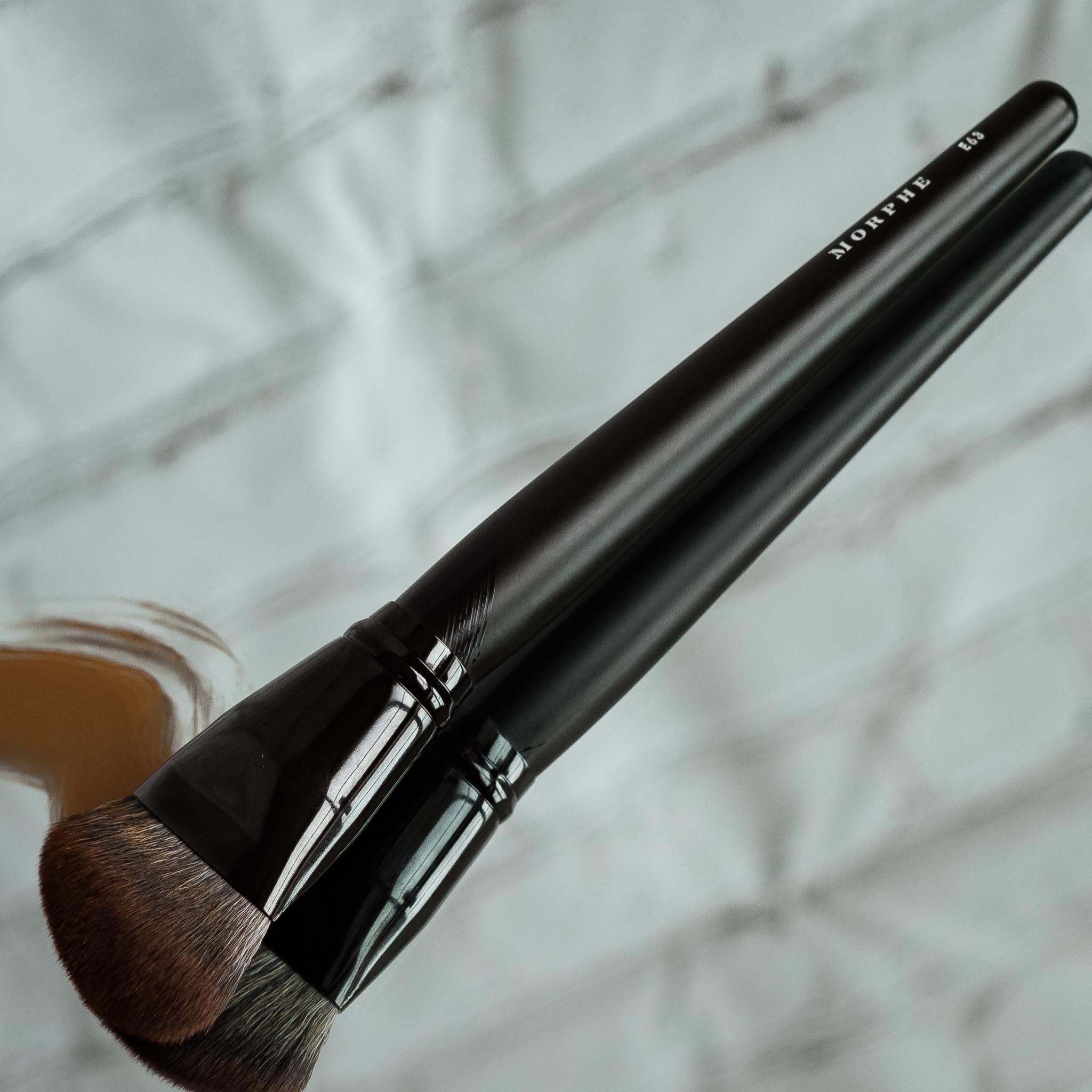 I'm definitely a fan of the Morphe Filter Effect Foundation, especially for the price point! Have you tried this foundation? I'd love to hear your thoughts on it!