It felt SO wrong.  As I put my car in park I hurried inside—I didn't want anyone to see me.  I was cheating.  I have been going to Sephora since I joined the, "grown-up," world.  I swore by Make Up For Ever's HD foundation, singing the praises of its wide range of colors to match every shade of brown.  If you're a brown girl you KNOW how important that is.  This day I wasn't going to Sephora to re-up on foundation.  I was going to CVS.
"Does this work for you?" That's what the cashier asked as she rang me up.  Seems like she was curious, too.  I told her I didn't really know—it was my first time trying Black Opal products.  I picked out two foundation sticks, and a powder.  It came to a little over $30… a steal, considering I spend more than $40 Make Up For Ever HD foundation.
I've heard, well actually seen, so much about Black Opal products from AMAZING make-up artists.  Like any make-up lover I stalk the people responsible for glamming up my favorite celebrities…that's completely normal, right?  Anyway, through years of trying out different foundations I had begun to think that if you wanted one that matched well, blended flawlessly, and was long lasting you had to be willing to open up your wallet.  I figured if these professional artists were turning out amazing work with this product it had to be worth a try.
I bought the True Color Stick Foundation in the "Heavenly Honey" and "Suede Mocha Shades" to use for highlighting and contouring.
I applied my Make Up For Ever HD foundation in a thin layer as a base and used the Black Opal products on top.  They blended effortlessly.  The formula is so smooth and creamy!  I love that the lighter color doesn't have an ashy finish.  Best of all, the coverage is build-able.  A little goes a long way for a natural day time look, and I can use a little more for extra drama.  Take a look at the result.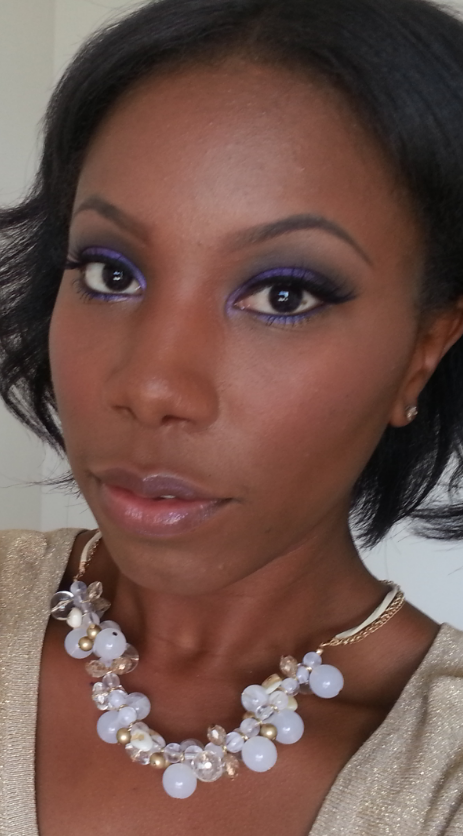 This stuff wears like a second skin!  I couldn't be happier with this purchase.  I can honestly say this is the best $10 I've ever spent on any make-up product.  One drawback–I did buy the Perfecting Powder Makeup, which I really wanted to love, but I didn't.  It seemed like more of a creme.  I'm sure I'll find some use for it, but right now it's just sitting in my stash.
While I can't say I'll be trading in Sephora for CVS… after all I am a Sephora V.I.B., and that title does not come easy ;-), I will say I will definitely saunter into CVS to check out more of what Black Opal has to offer.
Let me know if you try this stuff out! Oh, and I almost forgot to say you can find Black Opal online—> here!