NYDJ sent me the Teresa Trouser Jeans and Utility Shirt for free in exchange for social media posts. All opinions are my own.
White denim is hard to get right! You know that if you've ever bought a bad pair. They highlight features you'd rather minimize.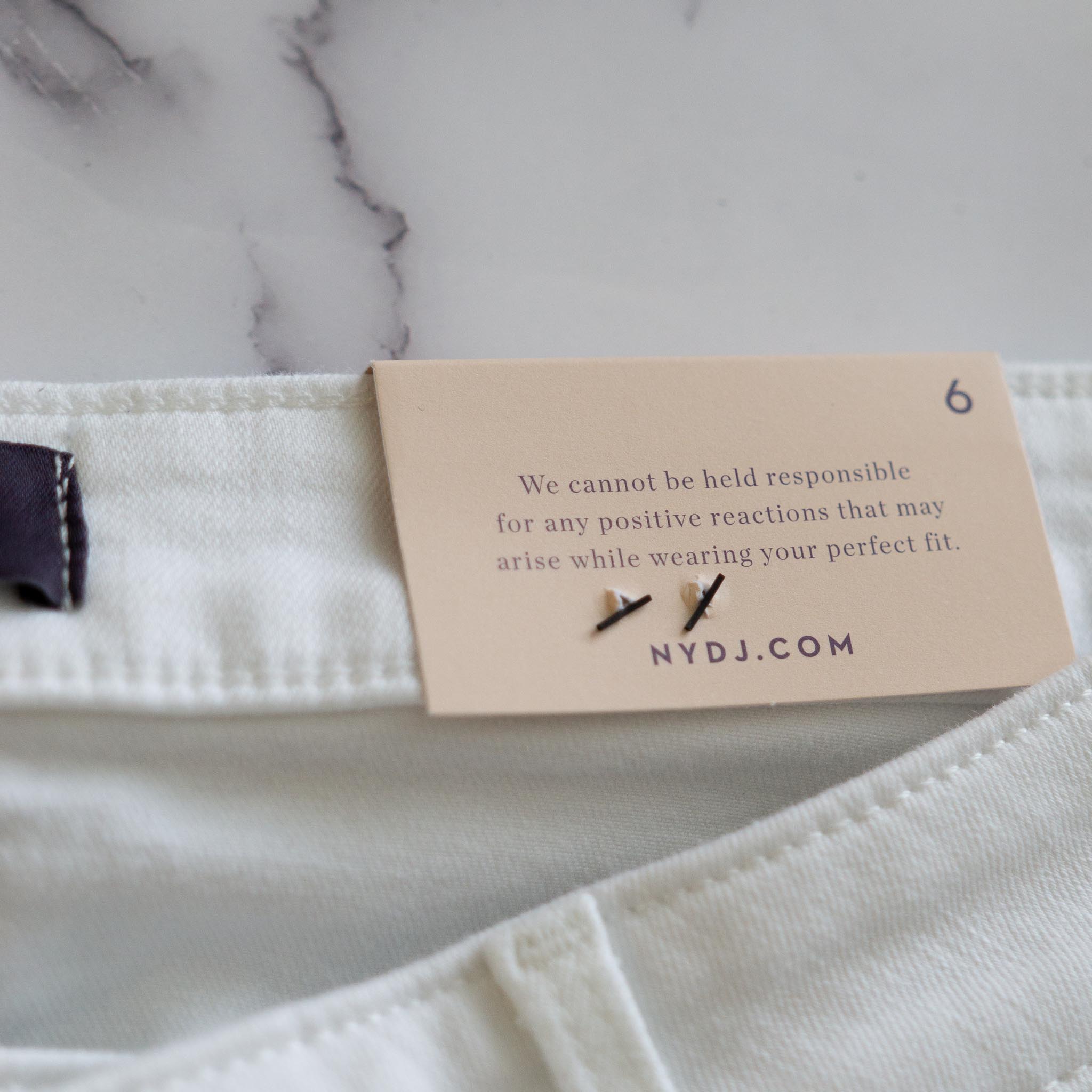 NYDJ Teresa Trouser Jeans
These are wide leg, trouser style jeans. I absolutely love the silhouette because it can easily be dressed up or down.
They also have a frayed hem. I think it's a nice touch. They are a bit long on me. I'm 5'4" on a good day, for reference. So, I'd need to wear these with a heel or wedge to keep them off the ground.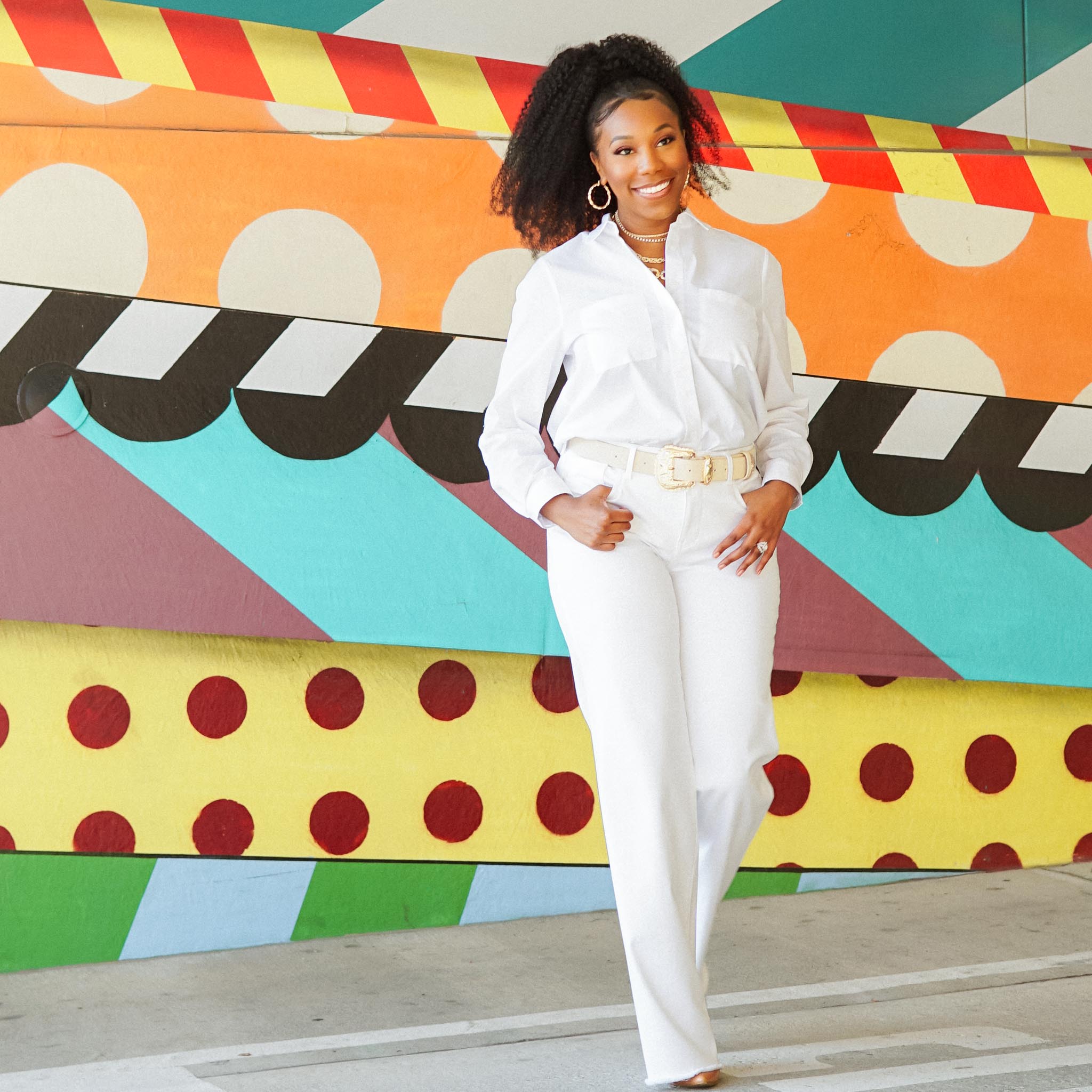 This technology is exclusive to NYDJ denim. According to the brand, it helps you look, feel, and wear a size smaller.
These jeans have a slimming panel with a patented criss-cross design to flatten in the front and curve-contouring construction to flatter curves in the back.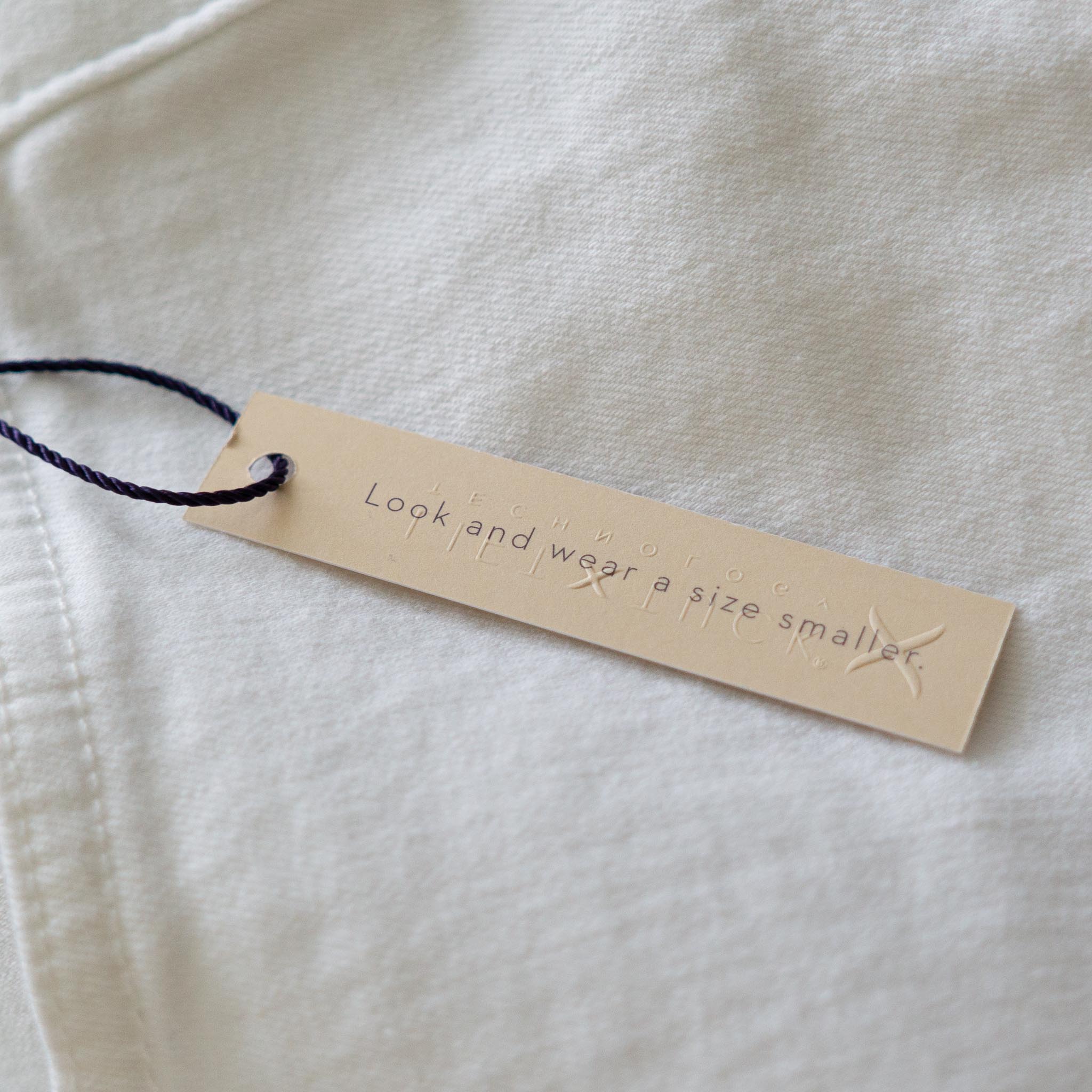 The first thing I noticed when I put these jeans on was that that they felt so comfortable. While they were fitted in areas, they didn't feel too tight.
Plus, there's a good amount of stretch! Can you comfortably dip it low like this in your jeans? The next thing I noticed is that these jeans aren't see-through at all! Insert praise dance!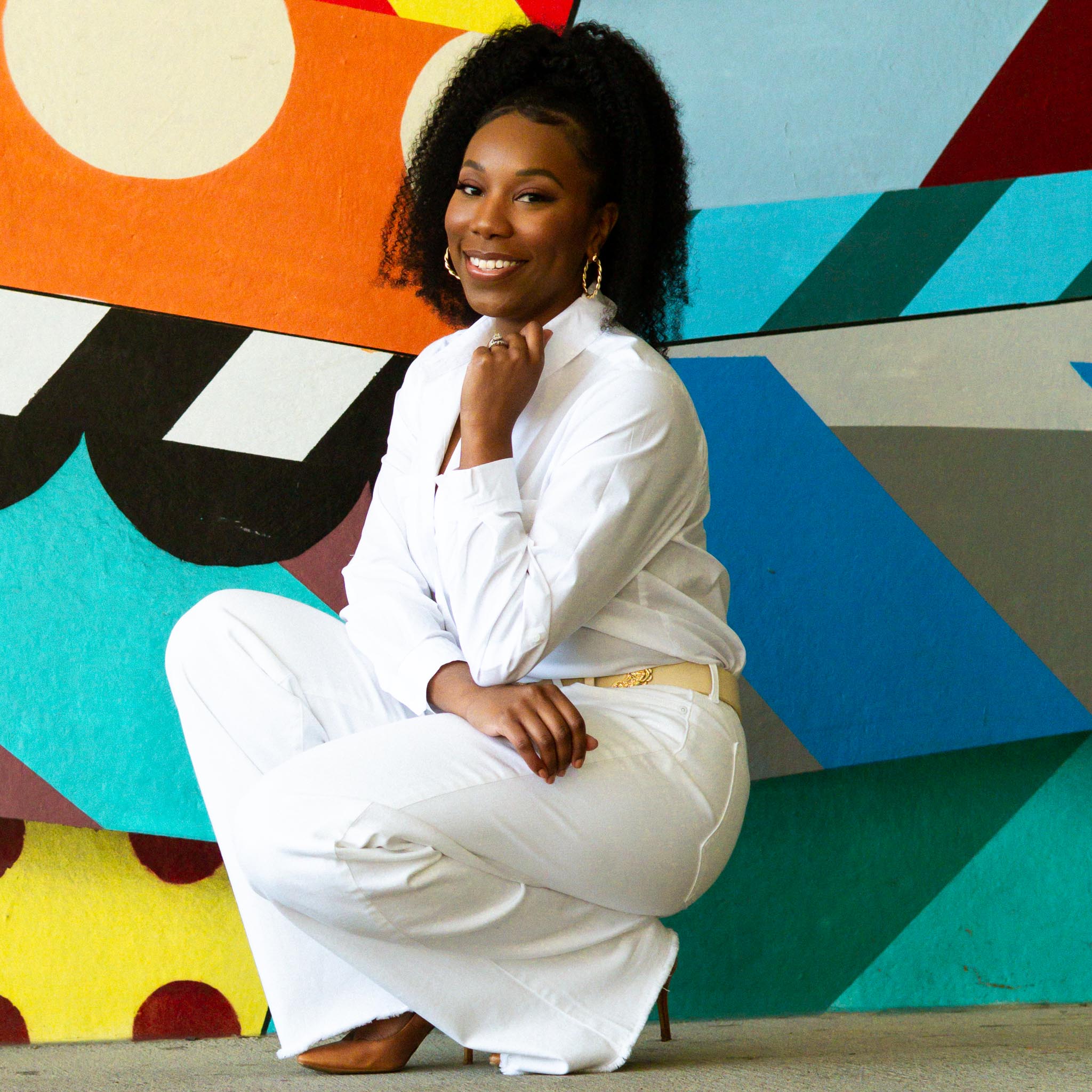 I'm wearing a size 6 in optic white. They fit great, but I could've sized down for a more fitted look.
The only downside for me is the price. The Teresa Trouser Jeans go for $129 on the NYDJ website. I'm certainly not the type to spend $100 on denim, but I must say, I'm impressed with these.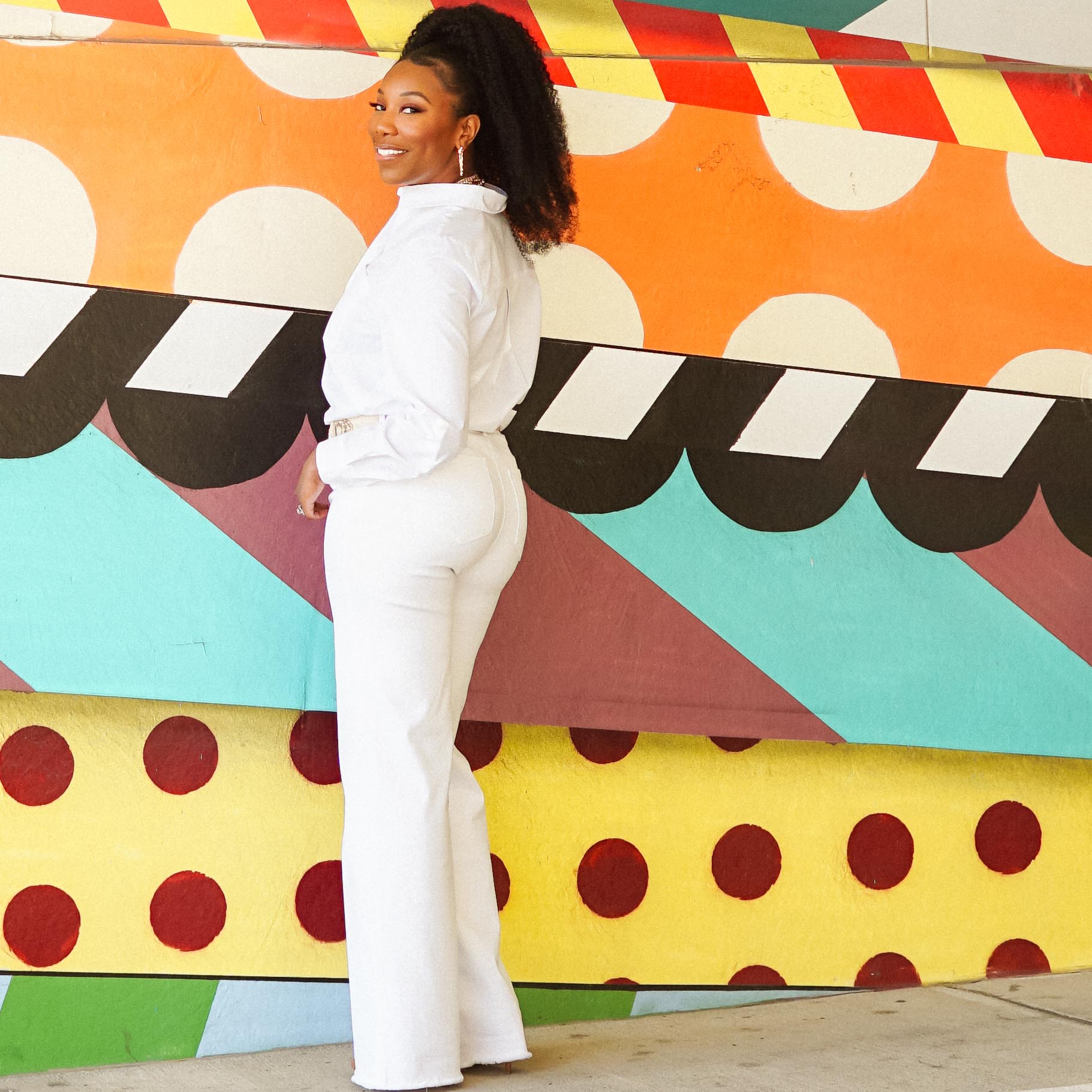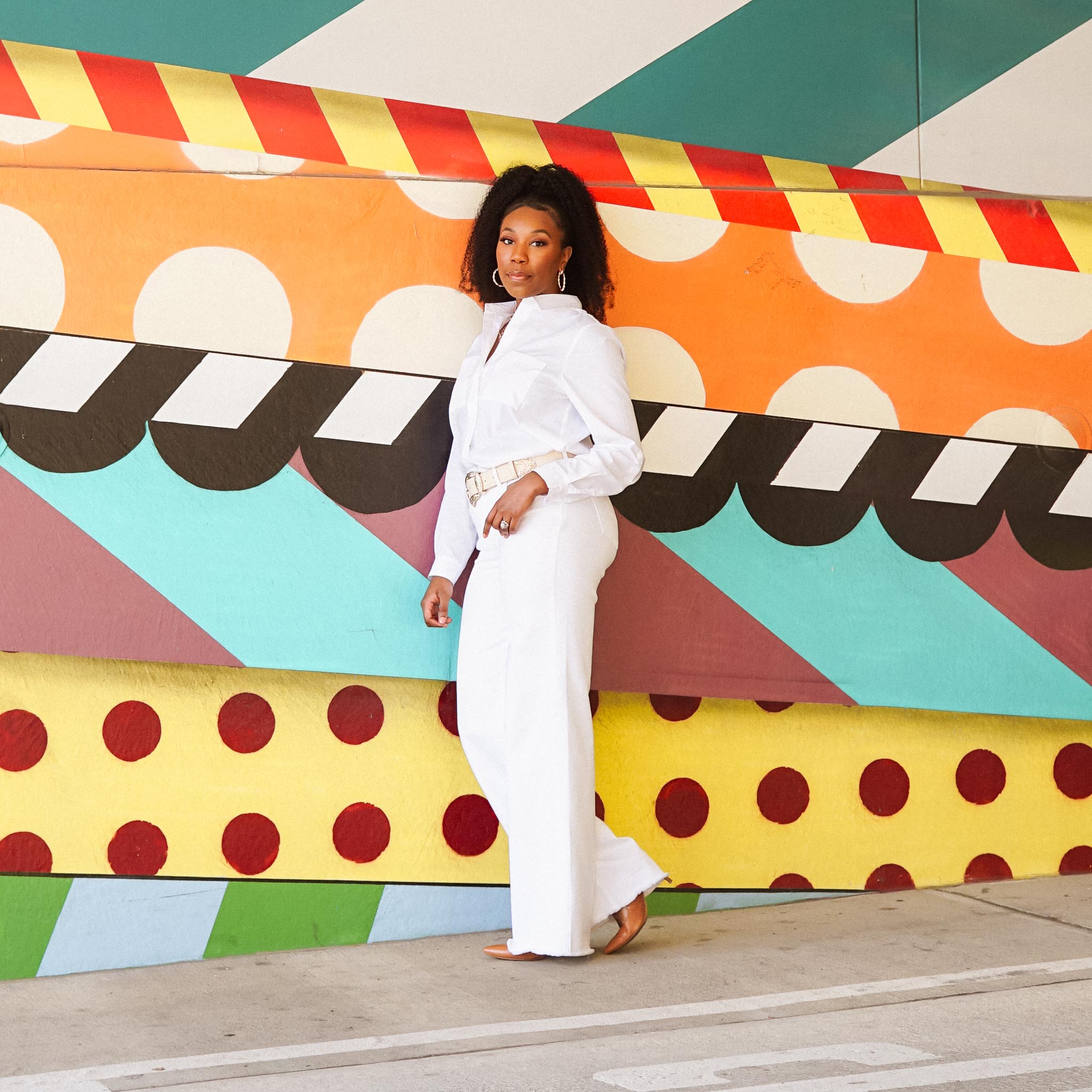 I'm looking forward to more crisp, clean, confident moments in these jeans! Do you have a favorite pair of white jeans? Looking for more style inspiration? Check out this post!