How To Secure Ivy Park Pieces
Beyonce, take my money! That was my first thought when the Icy Park collection dropped. It's the first thought I had for every other Ivy Park drop as well.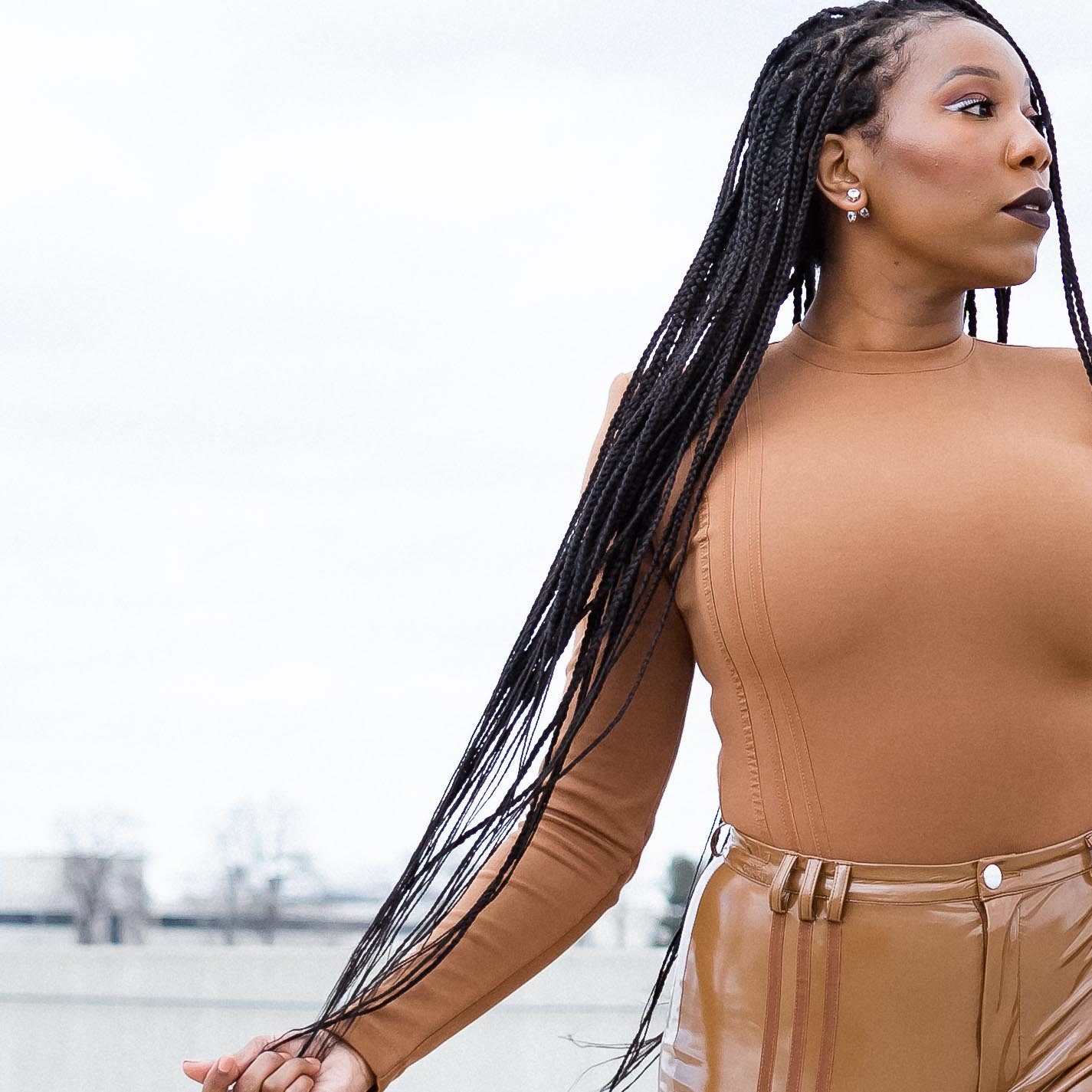 The problem, though, was that I was not able to secure nary one piece. Not even a hat. I didn't let that discourage me. I knew I needed to plan ahead if I wanted to be ICY, so I did just that. Here's what to do to hopefully secure some pieces in the next Ivy Park Drop.
This may seem like a no-brainer, but it will make a huge difference. When you download the app you'll be able to sign up for notifications about the drop. Enter your email and wait. The waiting is the worst part!
Use The Pre-Shopping Feature
When drop day arrives you'll get a notification telling you pre-shopping has started. You'll be able to select the items you want and add them to your cart.
You won't be able to check out though. Instead, you'll see a countdown clock at the top of your screen. That lets you know when the release starts and when checkout will be available. While you wait you can enter your payment information and address. That will allow you to check out as quickly as possible once the release starts.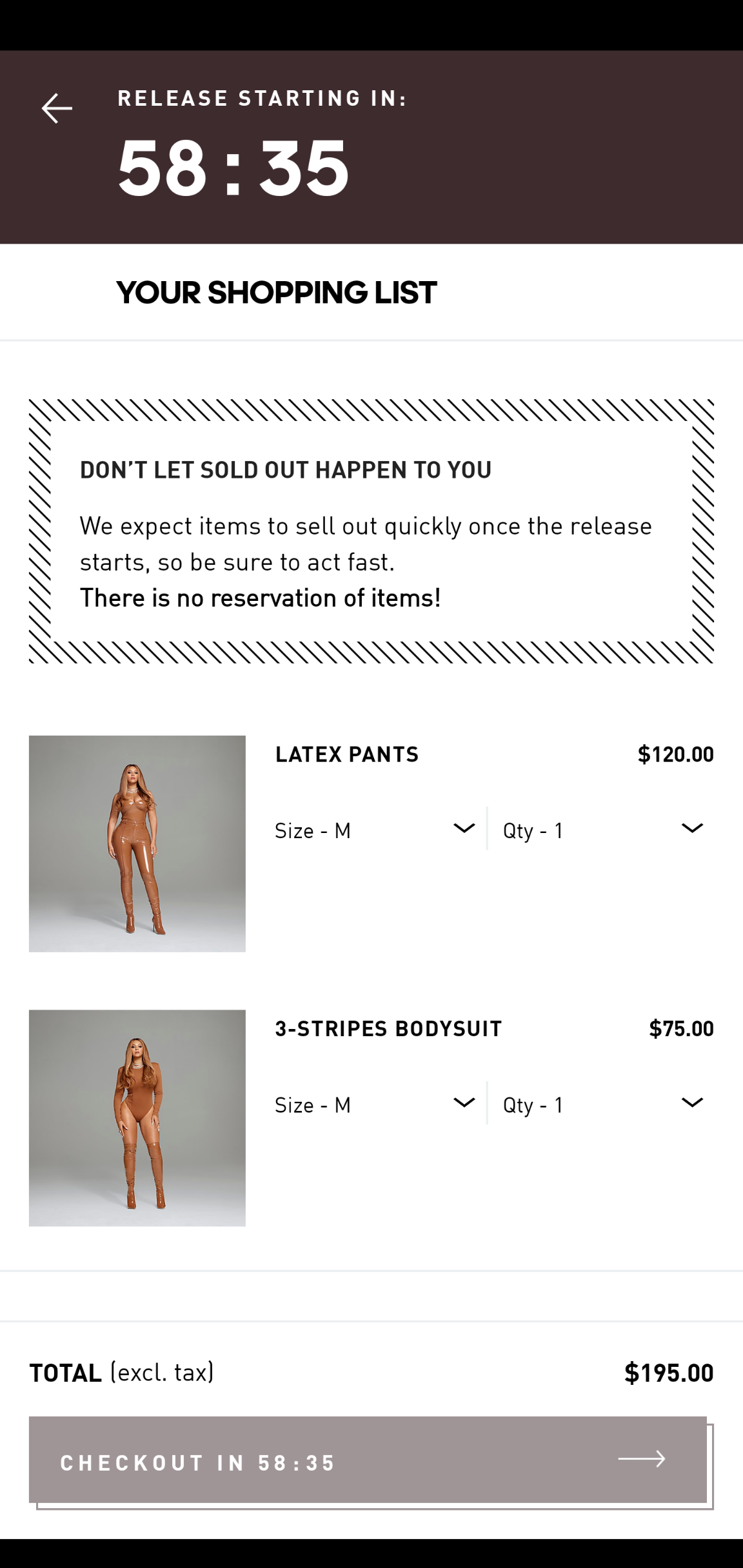 At first, I chose the latex pants and long sleeve bodysuit. Before the release started, I went back and added the bucket hat. I opened the app back up with about five minutes to go before the release started. I watched the seconds tick away bringing me closer to securing some Ivy Park for the first time! The clock struck zero and then... nothing. Yup, I hit checkout and nothing happened.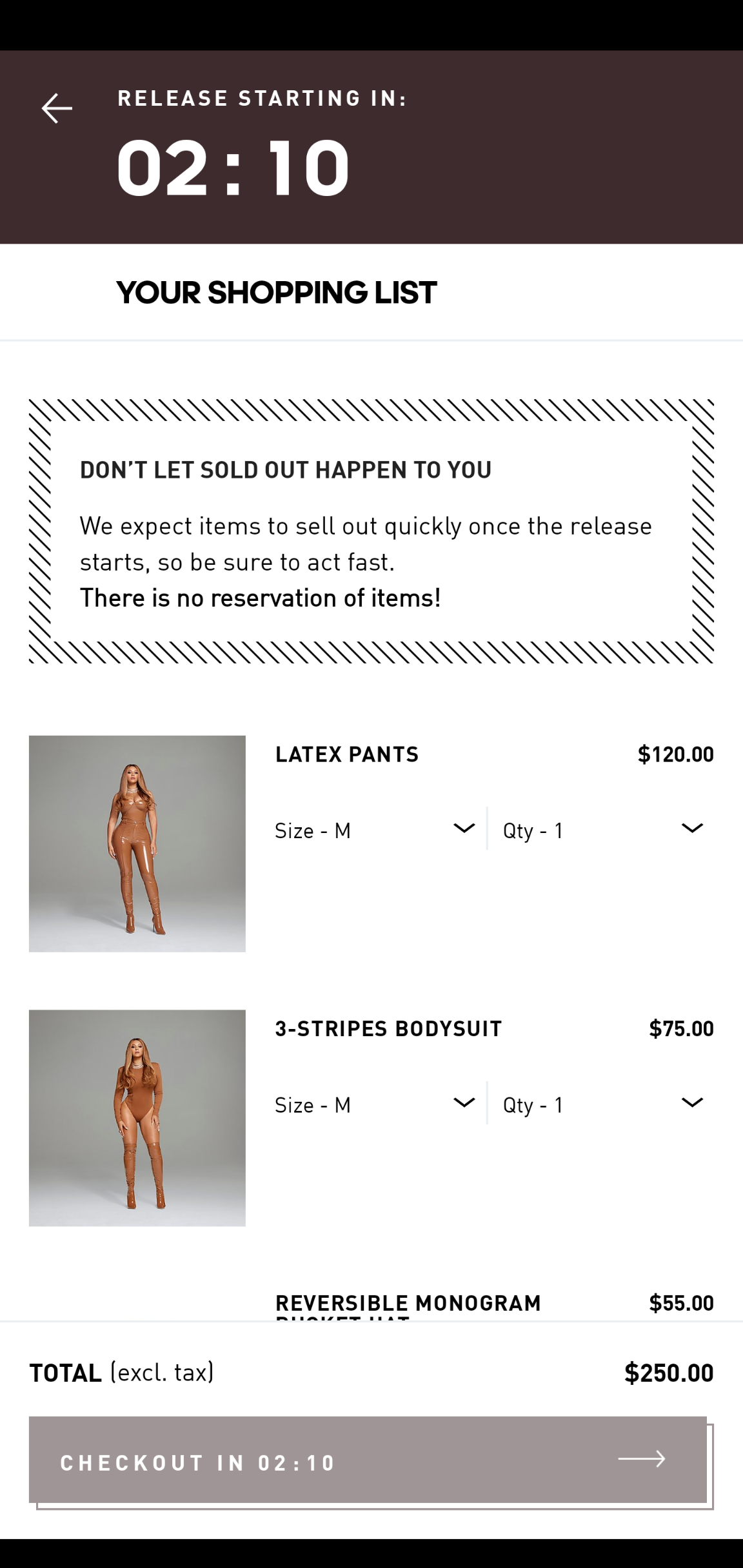 Oddly enough, the app blocked screenshots during this time. I tried again and again, but the checkout page wouldn't load.
When it finally did load, everything was sold out. No! How could this be?! I did everything right, I met all the qualifications, yet somehow I was not selected. I closed the app feeling defeated.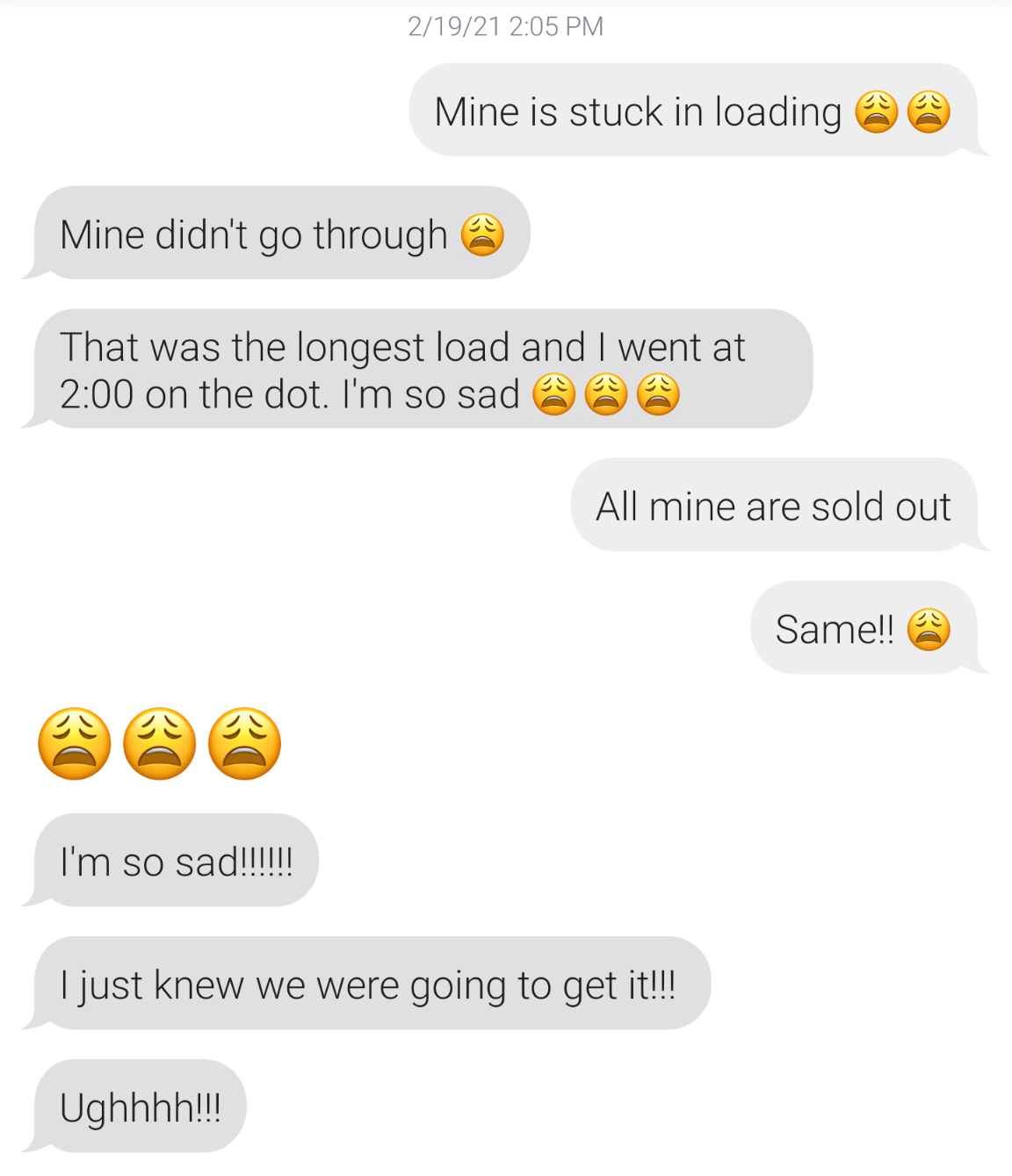 I texted my friend, and she had the same experience. We wallowed in our sorrow together. However, somehow still feeling optimistic, I opened the app one more time and tried again.
Success! The hat was sold out, and the size I wanted in the top was also sold out. However, I was able to get the top in a different size. I immediately texted my friend and she was able to grab some pieces as well!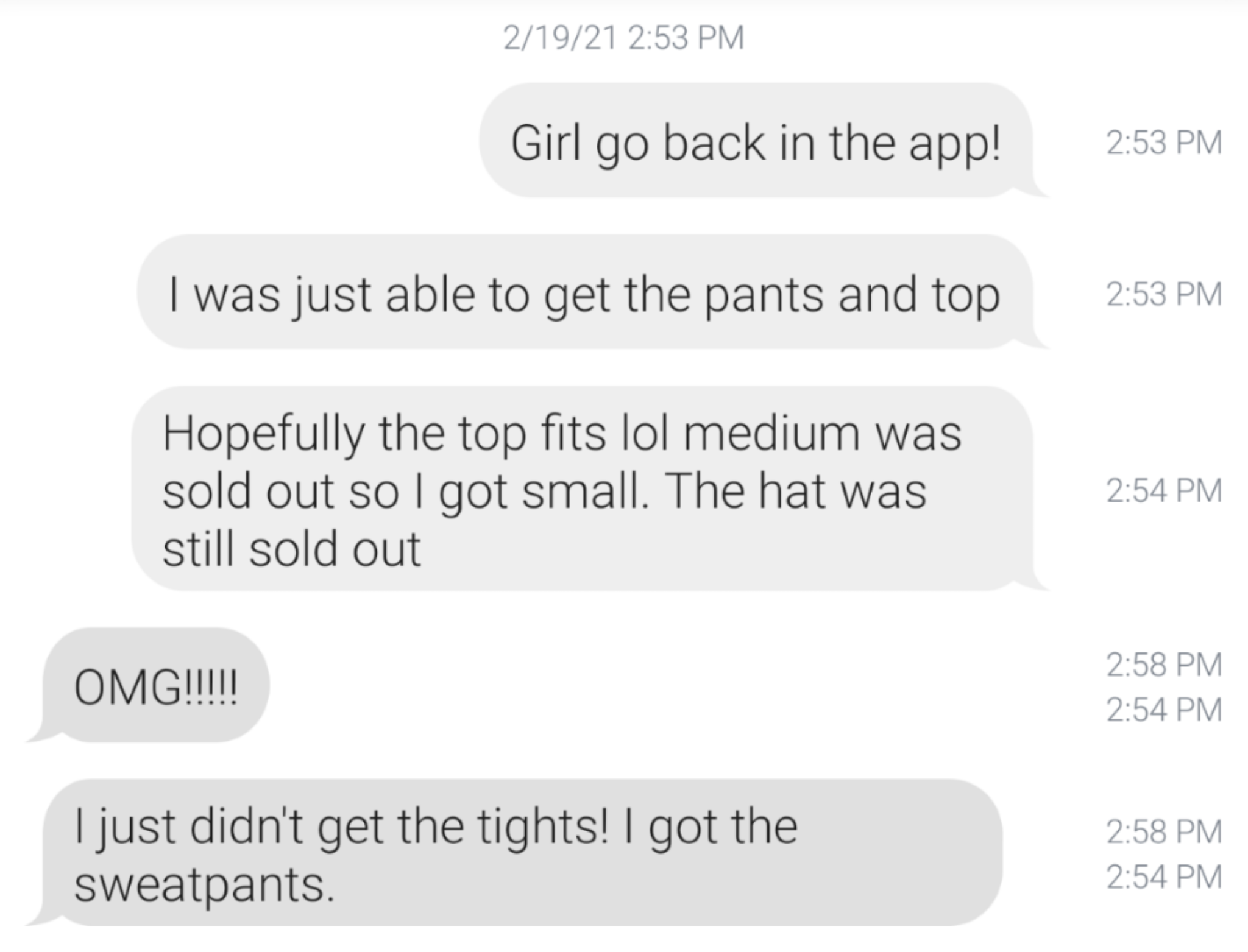 Then, I anxiously awaited the arrival of my outfit. I had been asking Beyonce to take my money for several drops, and she finally did! Would this outfit make me look like Sasha Fierce? Only time would tell! Shipping took a little over a week.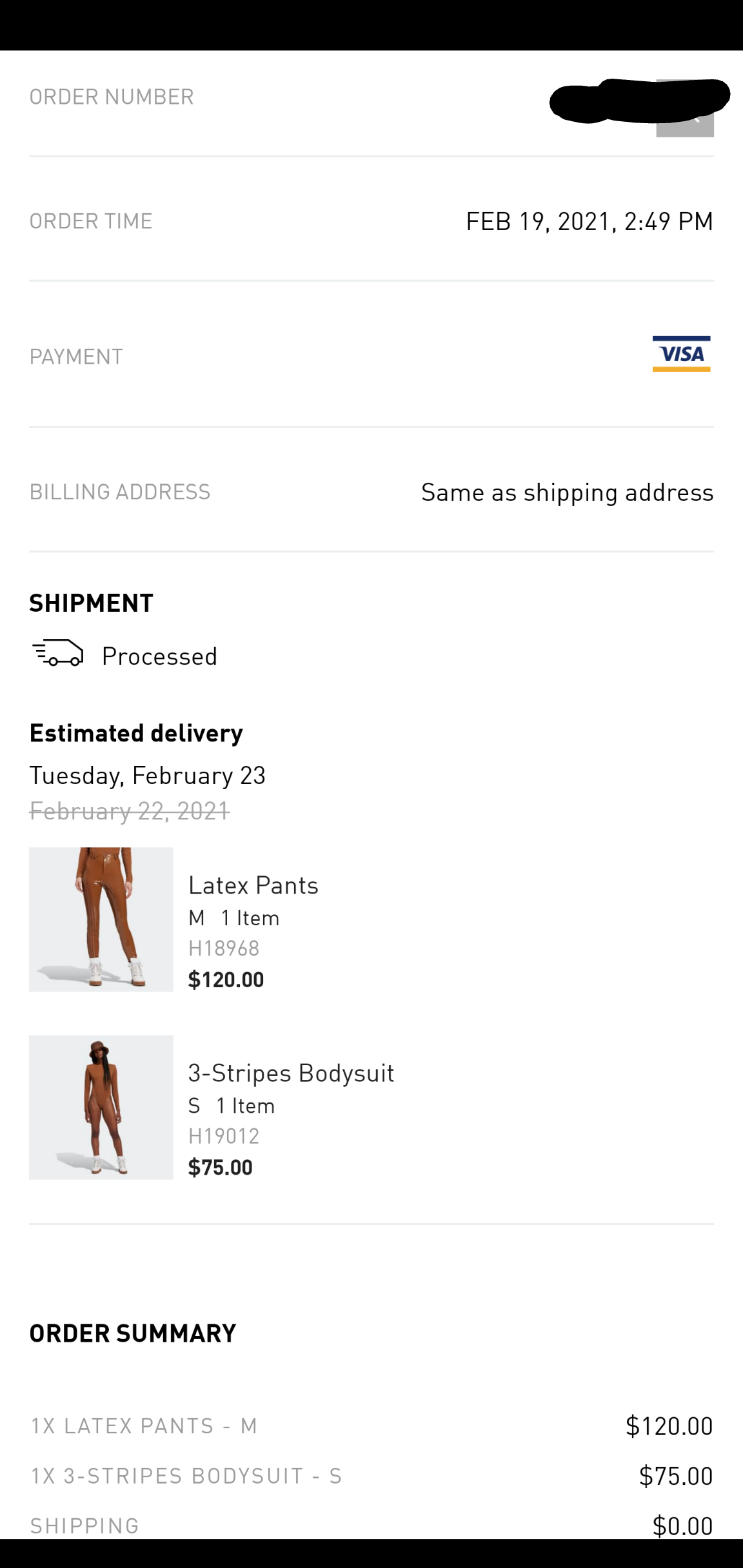 Ok, so here's the thing. The size chart wasn't completely accurate. I ordered a medium in the pants and I definitely could've sized up. They fit, but let's just say they'll be motivation to work out! I knew the top would be a little snug because I had to size down in order to get it. I was glad it at least fit. Again, now I have motivation for sit ups!
I really love the monochromatic color scheme. As soon as my husband saw me in this he yelled, "peanut butter!"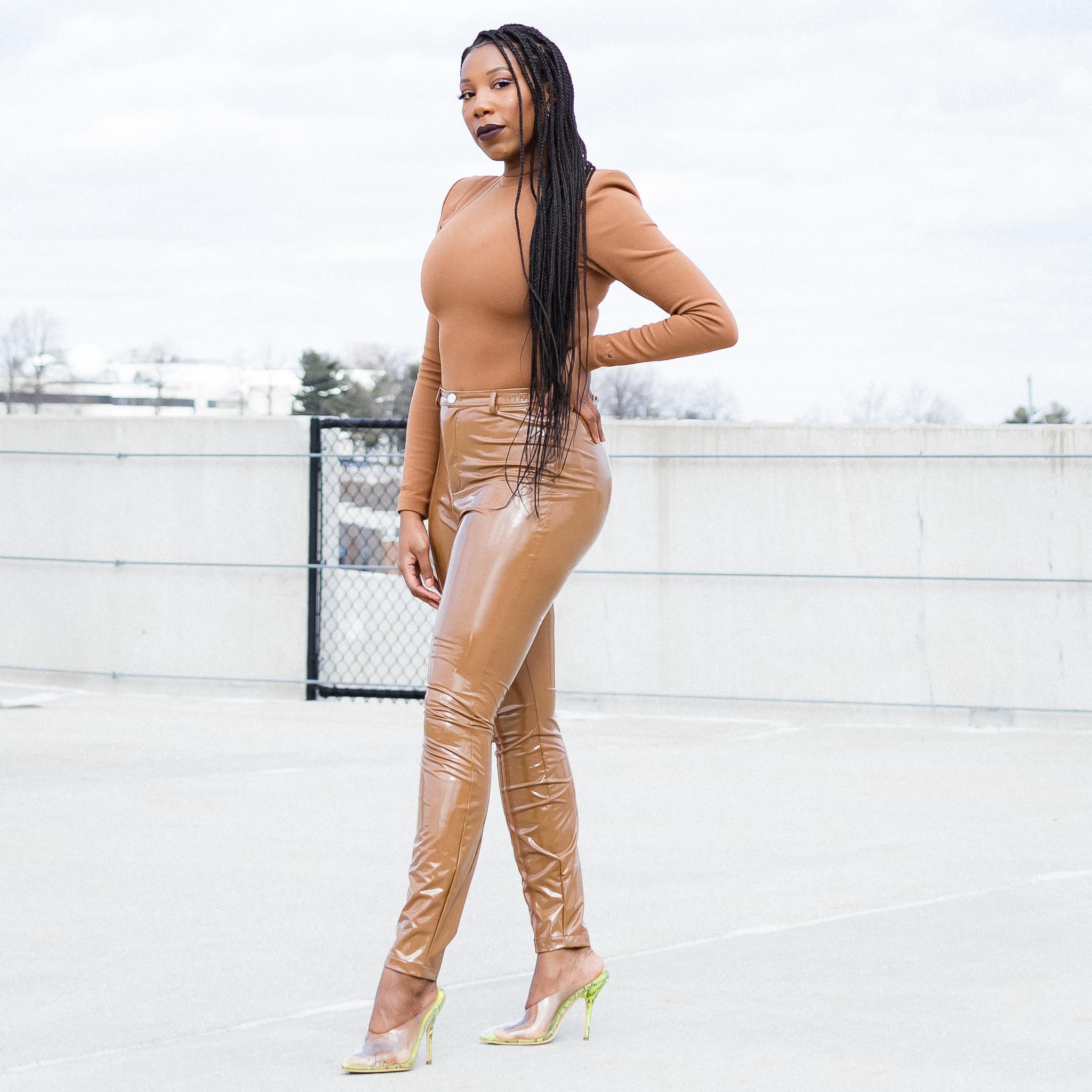 While the pieces are nice, and I will enjoy wearing them, I don't think they're worth the stressful experience. I mean I really had to work to give somebody my money! I really wish the collections were more widely available. Hopefully, you'll have a smoother experience if you follow some of these suggestions. Have you bought any Ivy Park pieces? What was your experience like?