Couples Game Night
Date night at home doesn't have to be boring! Bring out your competitive spirit with a couples game night. Keep score and compete for a prize! Here's how we make couple's game night a blast.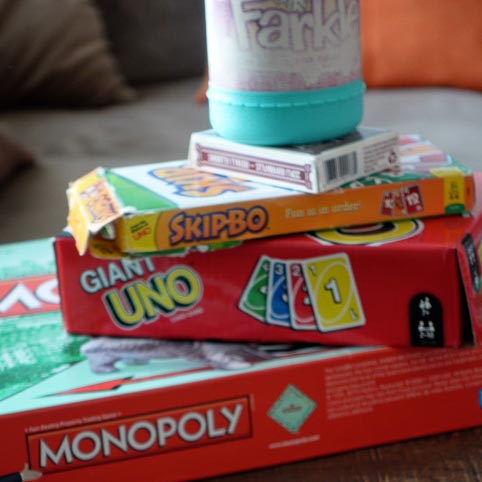 Our Favorite Couples Games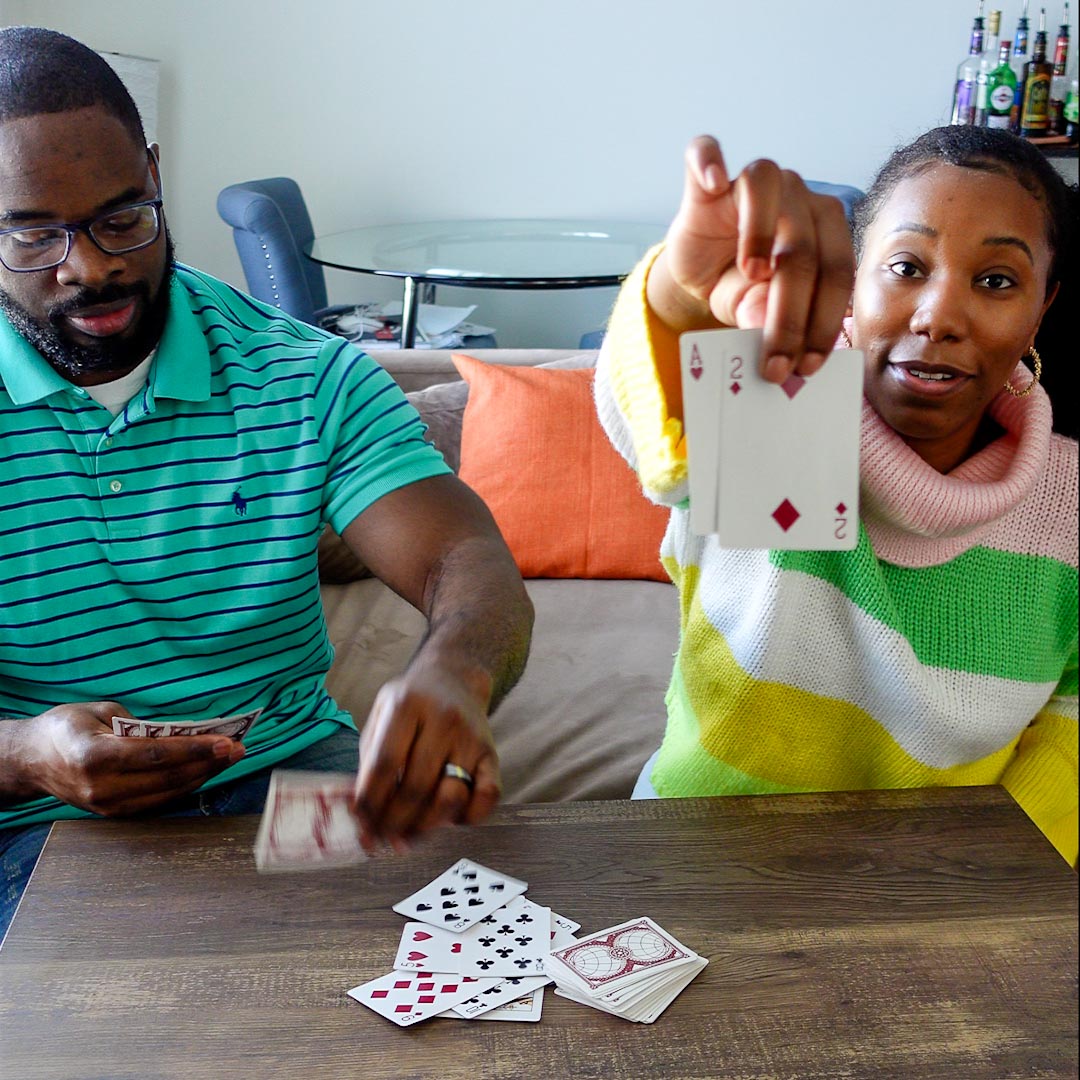 If you have three of the same card, from any suit, in your hand you can set them aside as a spread. The same applies if you have a sequence in the same suit, like 7, 8, 9. That maximizes your chances of winning, as you're left with two cards. The other player can "hit" your spread if they have a card that matches the set. Our house rules are that you must wait for three sequences before you can tonk out if your spread is hit. You tonk out by setting your cards on the table at any point, If you have the lowest count, you win! If the other player has the lowest count, you're caught, and you lose.
Monopoly is such a classic game! I honestly think it's more fun when there are only two people playing. The game moves along quicker.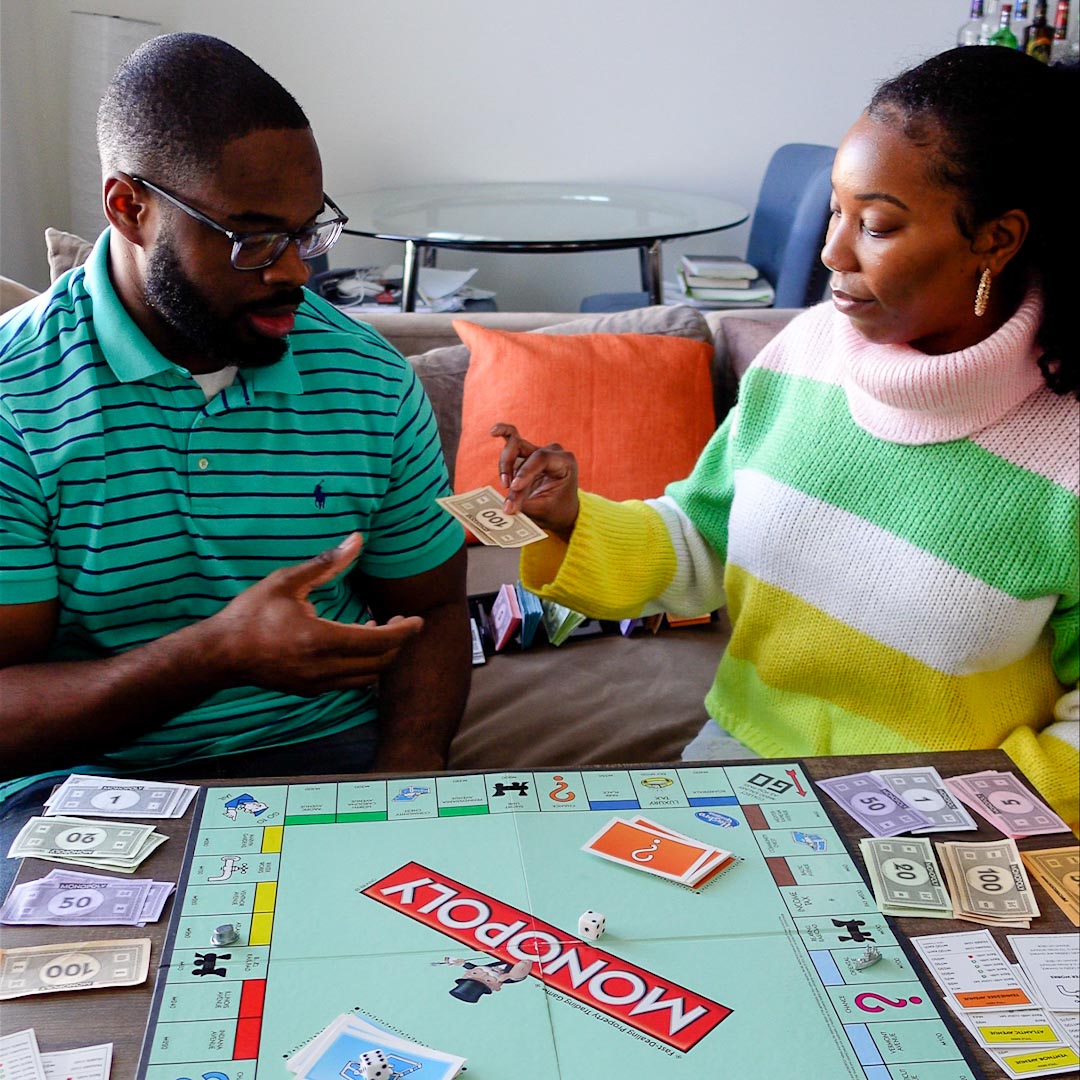 Pro tip: the orange set is one of the keys to winning the game! It's the most powerful property set on the board!
Ok, this blog post would never end if I went down the rabbit hole of how you're supposed to play this game! At this point, everyone has their own rules.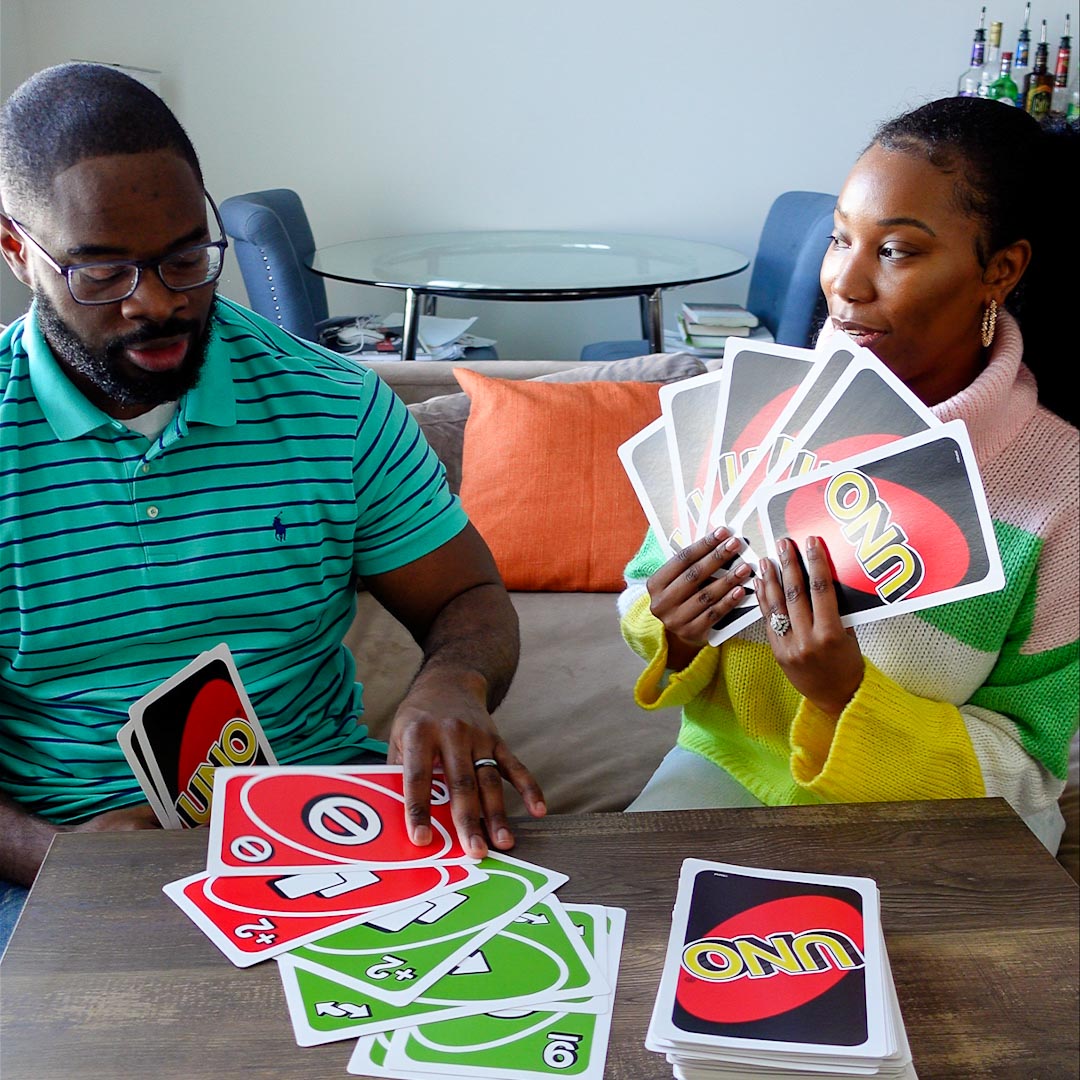 To keep things fair, we use the rules that come with the game. We play a series of five games. Whoever wins the most games wins this part of the tournament.
This game takes some strategy. The goal is to get rid of 20 cards in your pile before your opponent.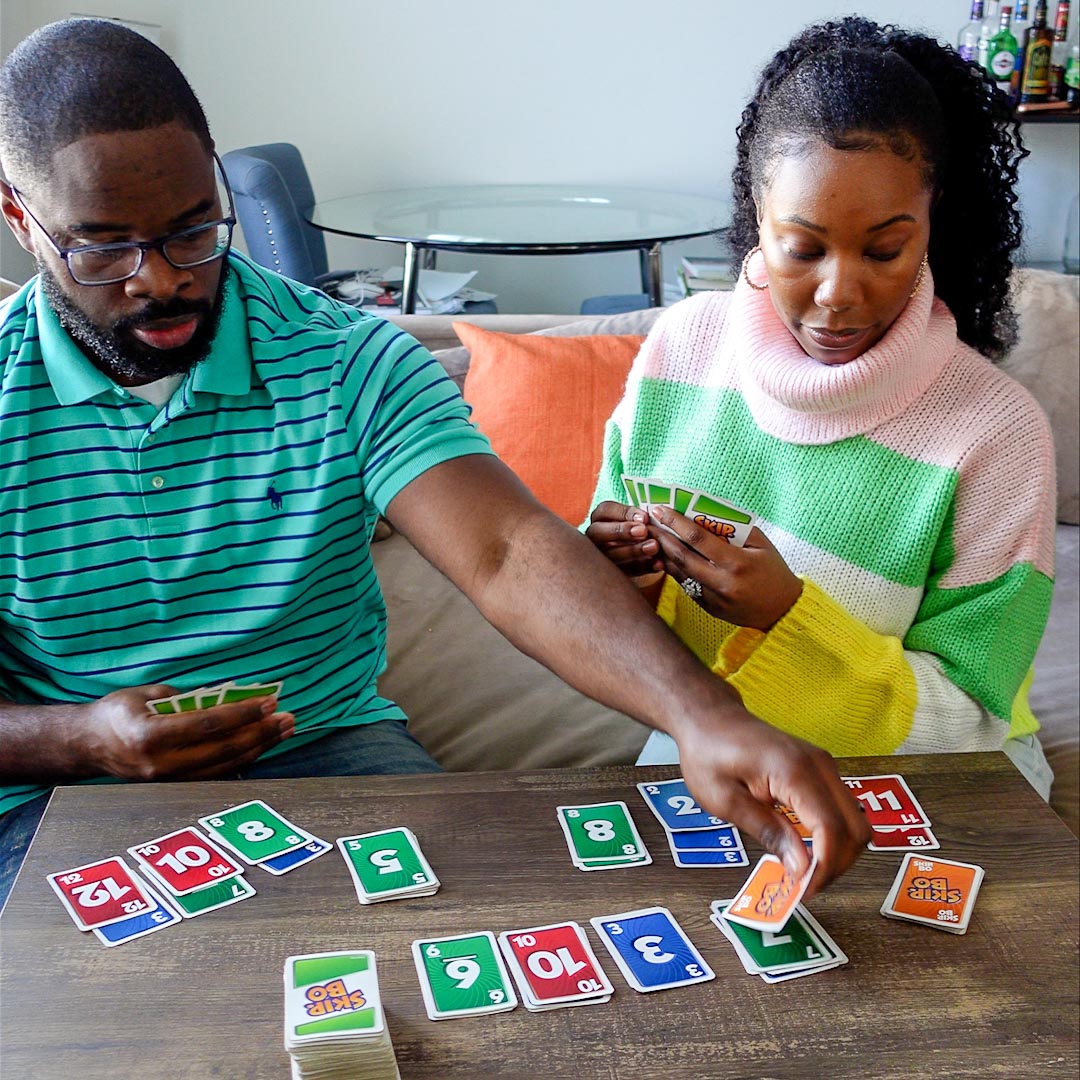 It sounds easy, right! However, it's difficult because your cards must be played in numerical order and placed on one of four piles. This is one of my favorite games!
This is a game of chance! The goal is to get 10,000 points before your partner. You score points by rolling ones and fives.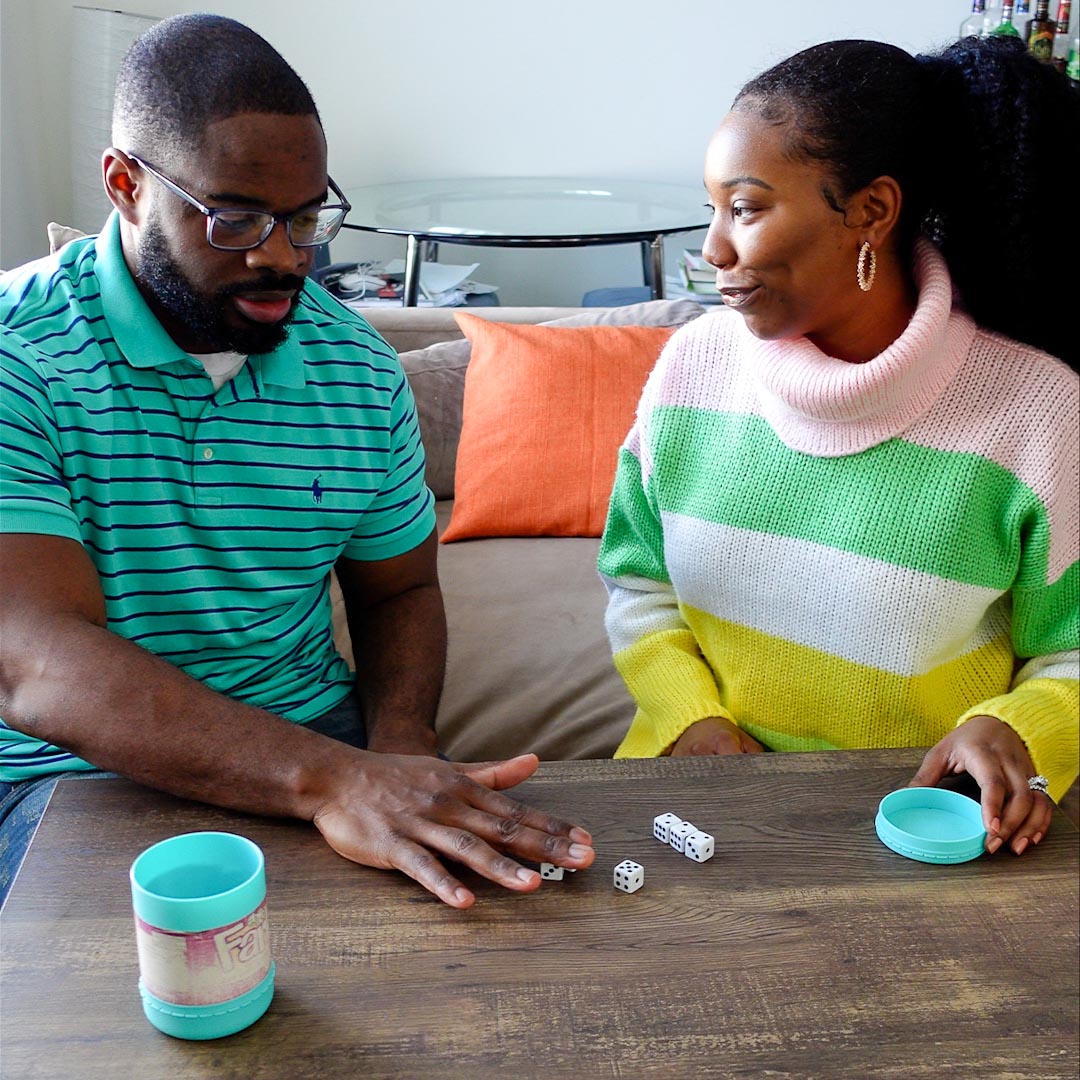 Points are also earned if the same number is on three, four, five, or all six dice. You can take your chances if you don't score a lot of points on your first roll and go again. However, if you don't score on your second roll you lose all your points! This game always gets intense when we're close in score, watching every roll to see who will take the Farkle crown!
Date Night at Home Series
This is the first post in the date night at home series! Be sure to come back for more date night inspiration! What are some of your favorite couples' games?