2020 Holiday Cocktails + Recipes
My husband is the resident bartender. Brent is actually certified, and knows how to whip up really good cocktails! He came up with these five holiday cocktail recipes.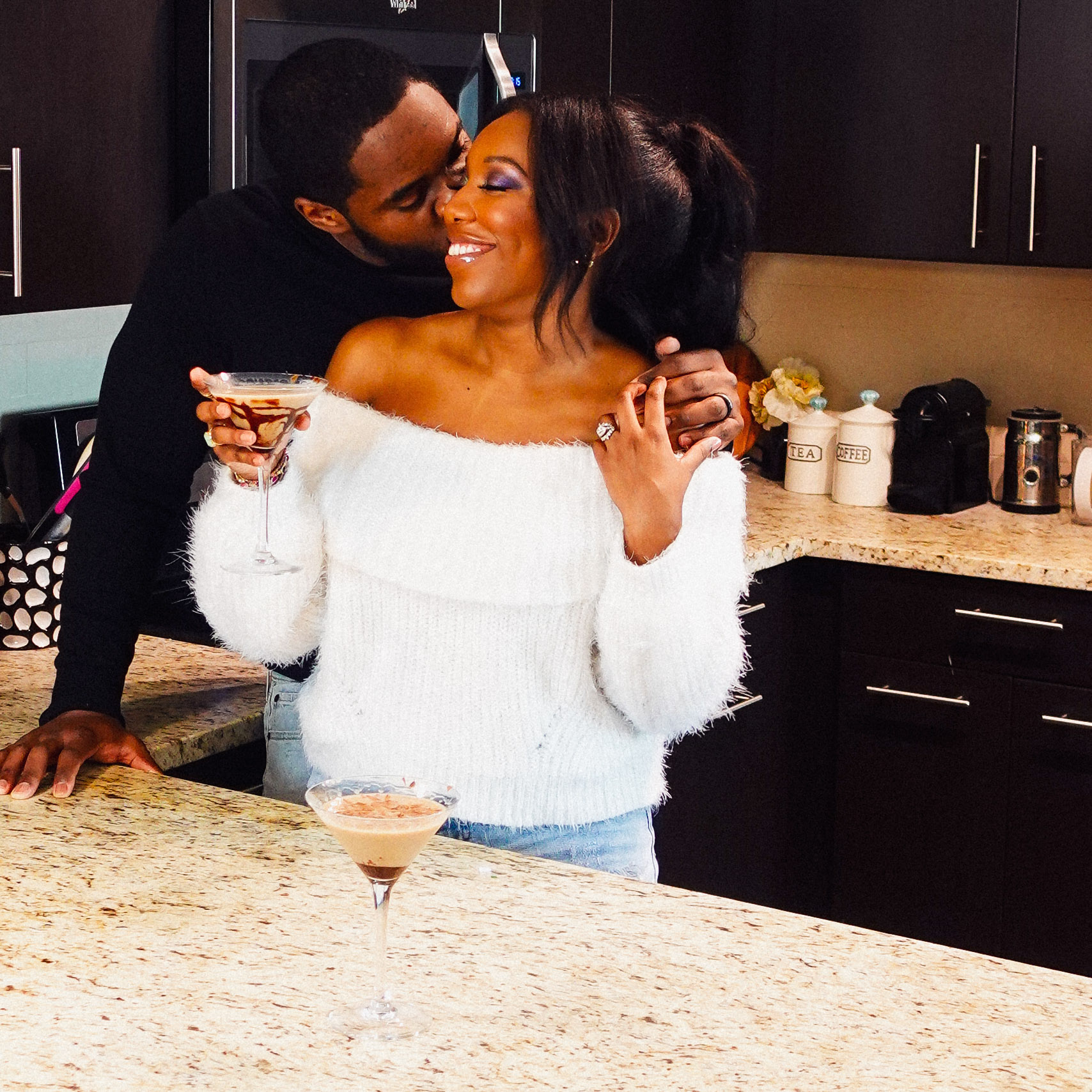 Festive cocktails that will get you in the holiday spirit
This drink is perfect for 2020! Plus, it's easy to make! Pour 1.5 ounces of brandy and 1/2 an ounce of creme de menthe into a tumbler. Shake well. Pour over ice.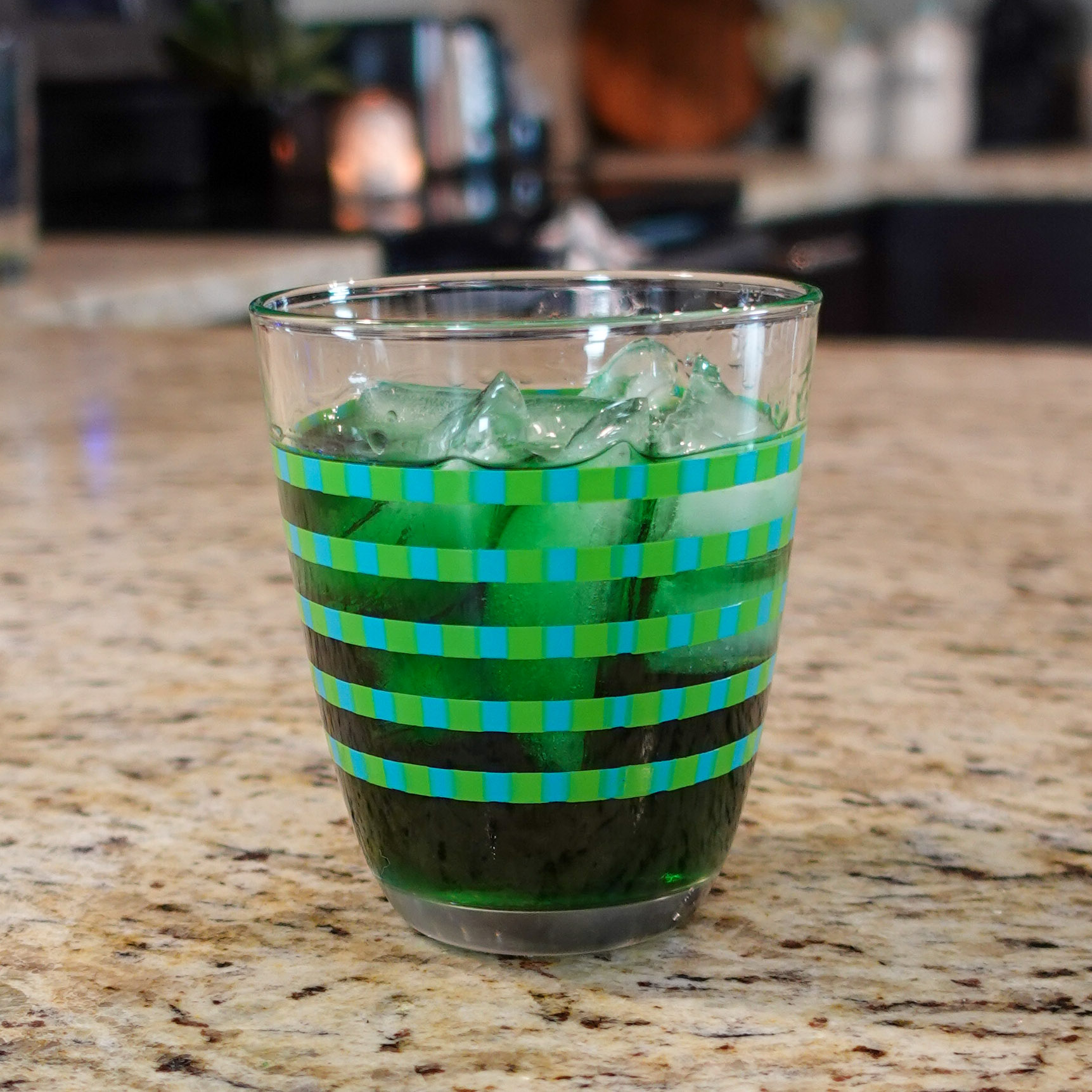 Mix these shooters up for anyone who made the naughty list using 1 ounce of Kraken Black Roast rum and 1/2 an ounce of creme de cacao. Shake well, and pour into shot glasses. They taste just like iced coffee!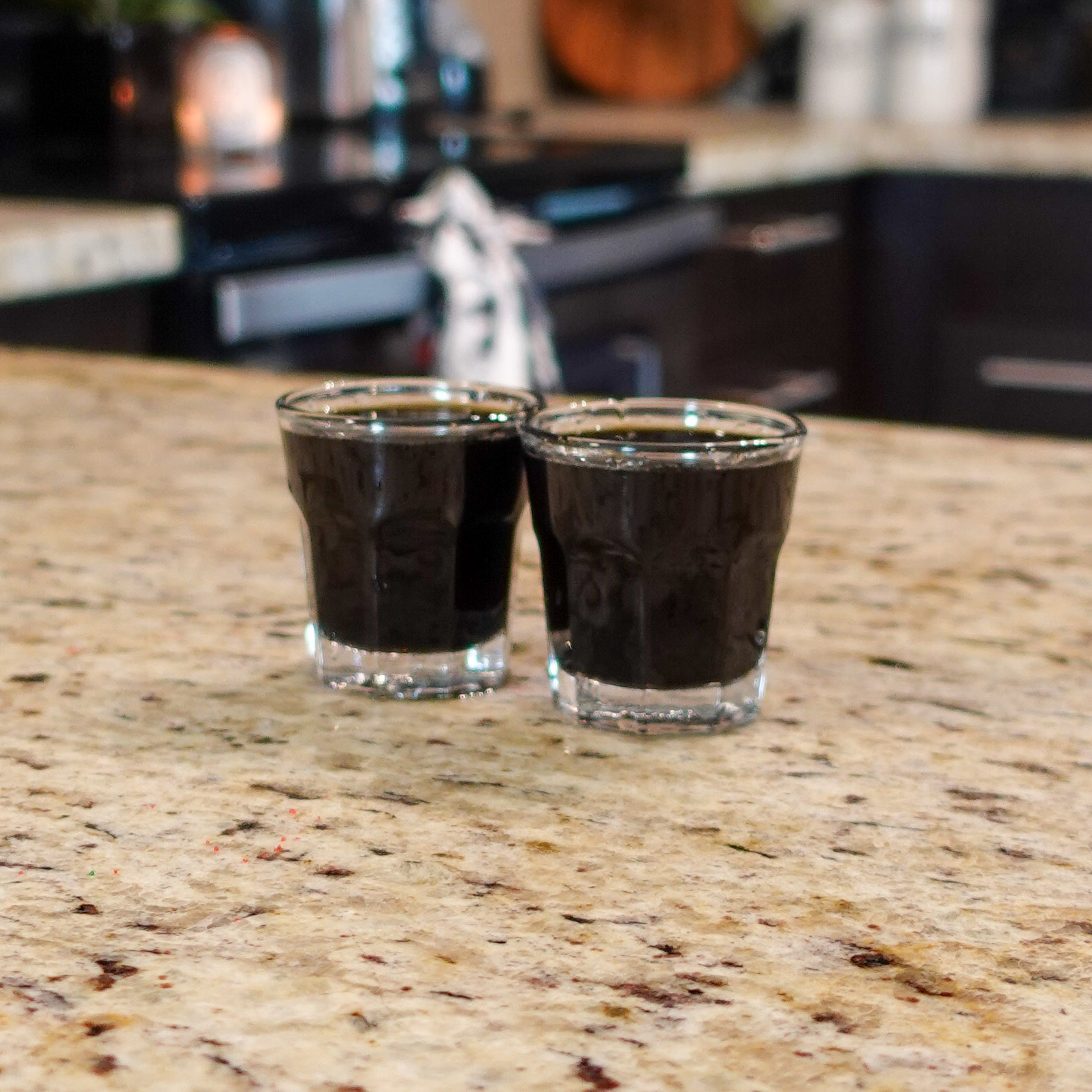 If this drink doesn't make you feel festive your heart must be two sizes too small! In a tumbler, Mix 1.5 ounces of tequila with 1/2 an ounce of Brady's Irish Cream. Shake well. Garnish with whipped cream, sprinkles, and a cinnamon stick. We tried non-dairy whipped cream for the first time, and we were a little underwhelmed by it.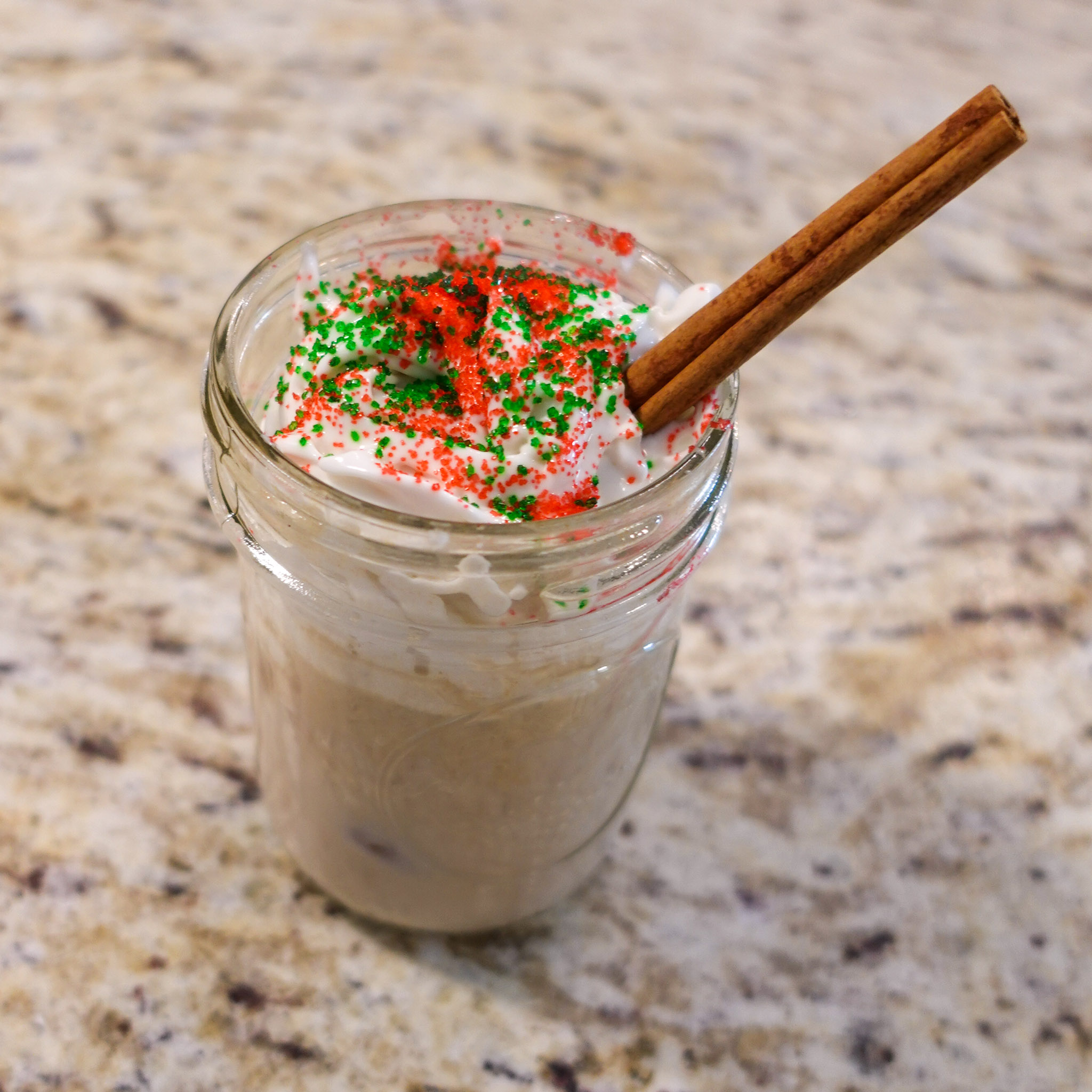 It's a mistletoe, kiss me!
The perfect drink for Netflix and chill with bae! Chill two martini glasses. Then, add 1.5 ounces of vodka, 3/4 ounces of creme de cacao, and add 1/2 an ounce of cream (Brady's or Baileys) to a tumbler, and shake. Add chocolate syrup and a Hershey's kiss to the glass. Pour the drink mixture. Finish with a garnish of shaved chocolate.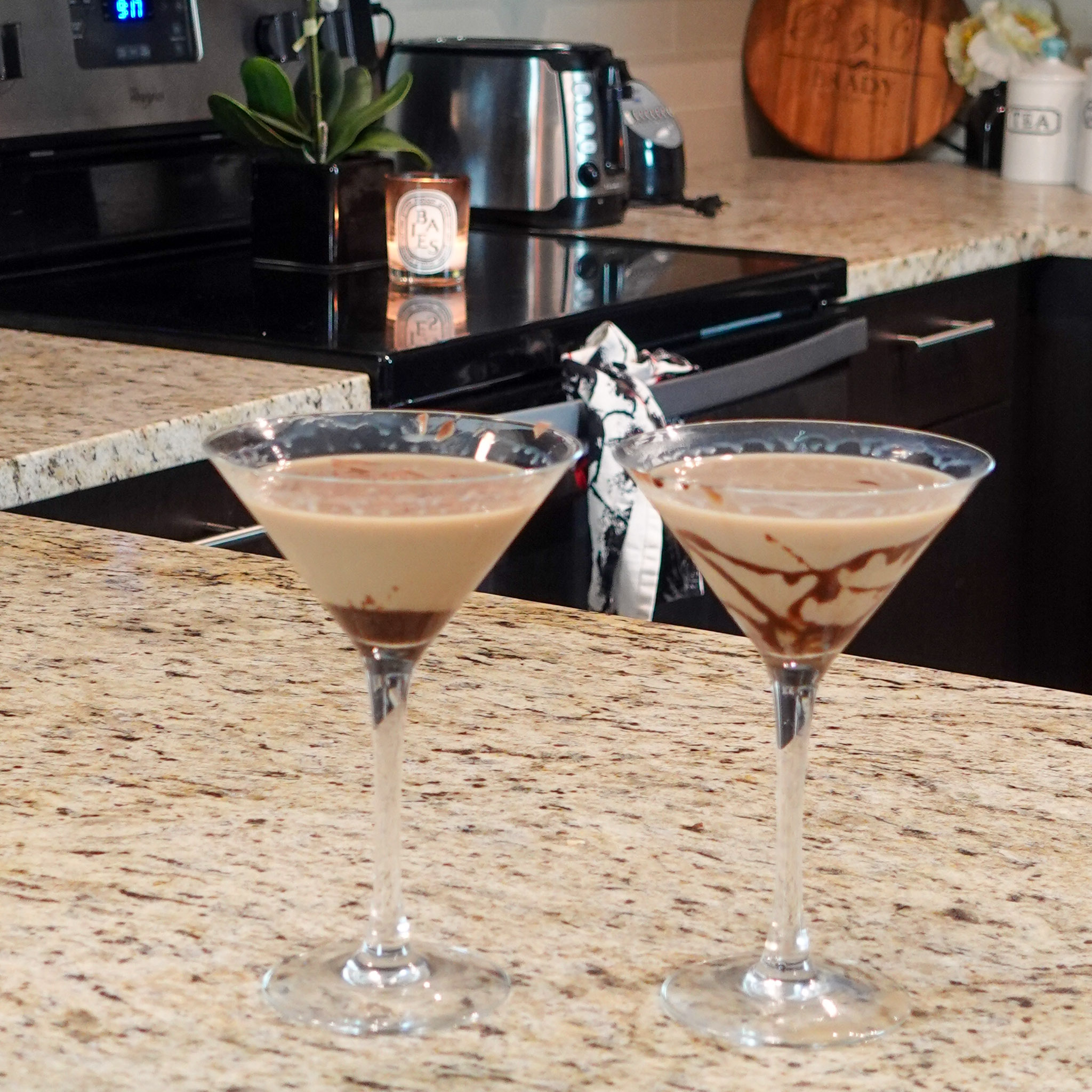 And, do you recall the most famous reindeer of all? Shout out to the star of one of my favorite Christmas movies! For this drink, mix 1.5 ounces of brandy with 1 ounce of Rosso Vermouth. Top with cranberry juice. Garnish with whipped cream and red sprinkles.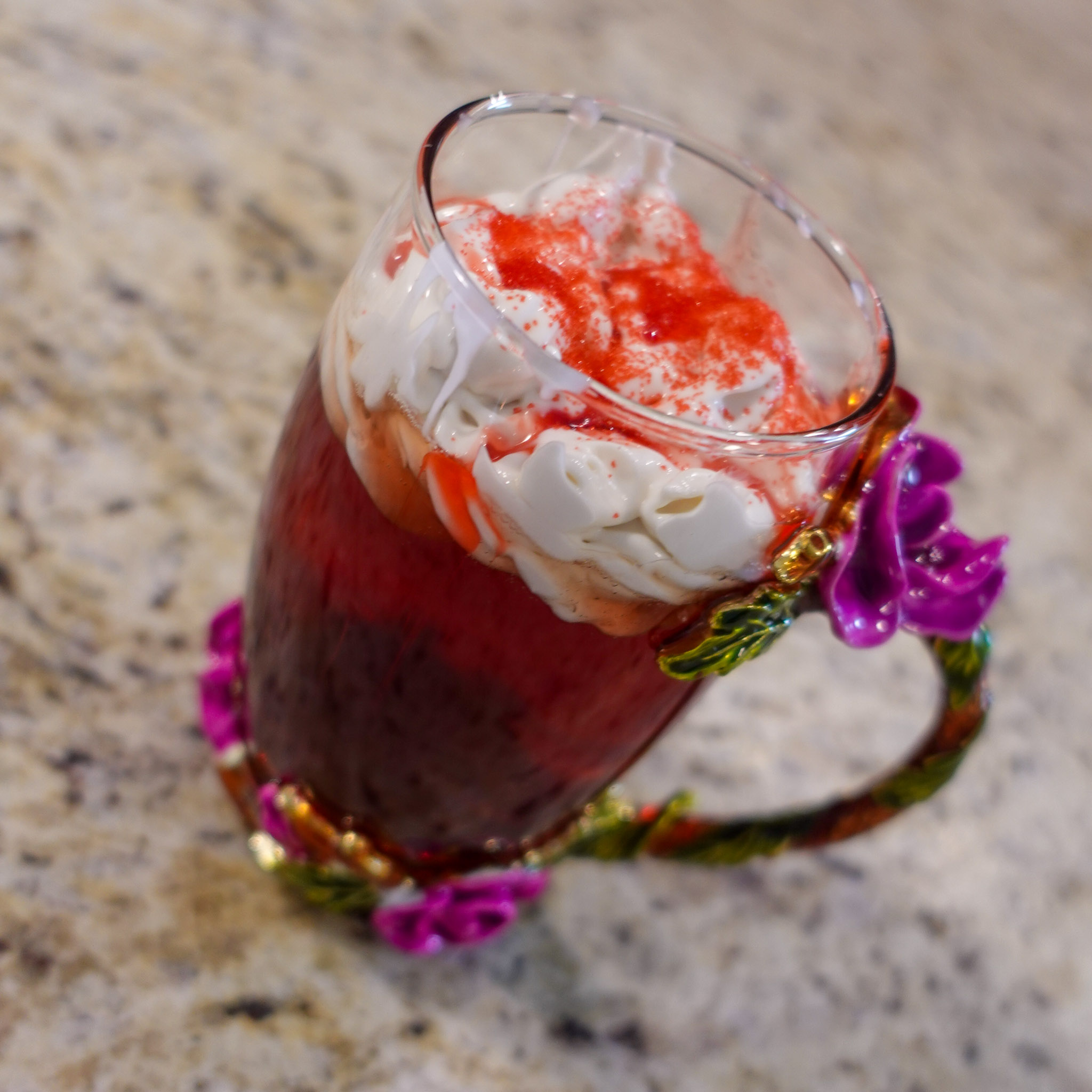 Will you try any of these 2020 holiday cocktails? What's your favorite festive cocktail?