I'm creative at heart. So, I love a good artistic date. Brent knows the way to my heart, and we have gone on a few paint dates. Since we always enjoy ourselves, we wanted to create the experience at home.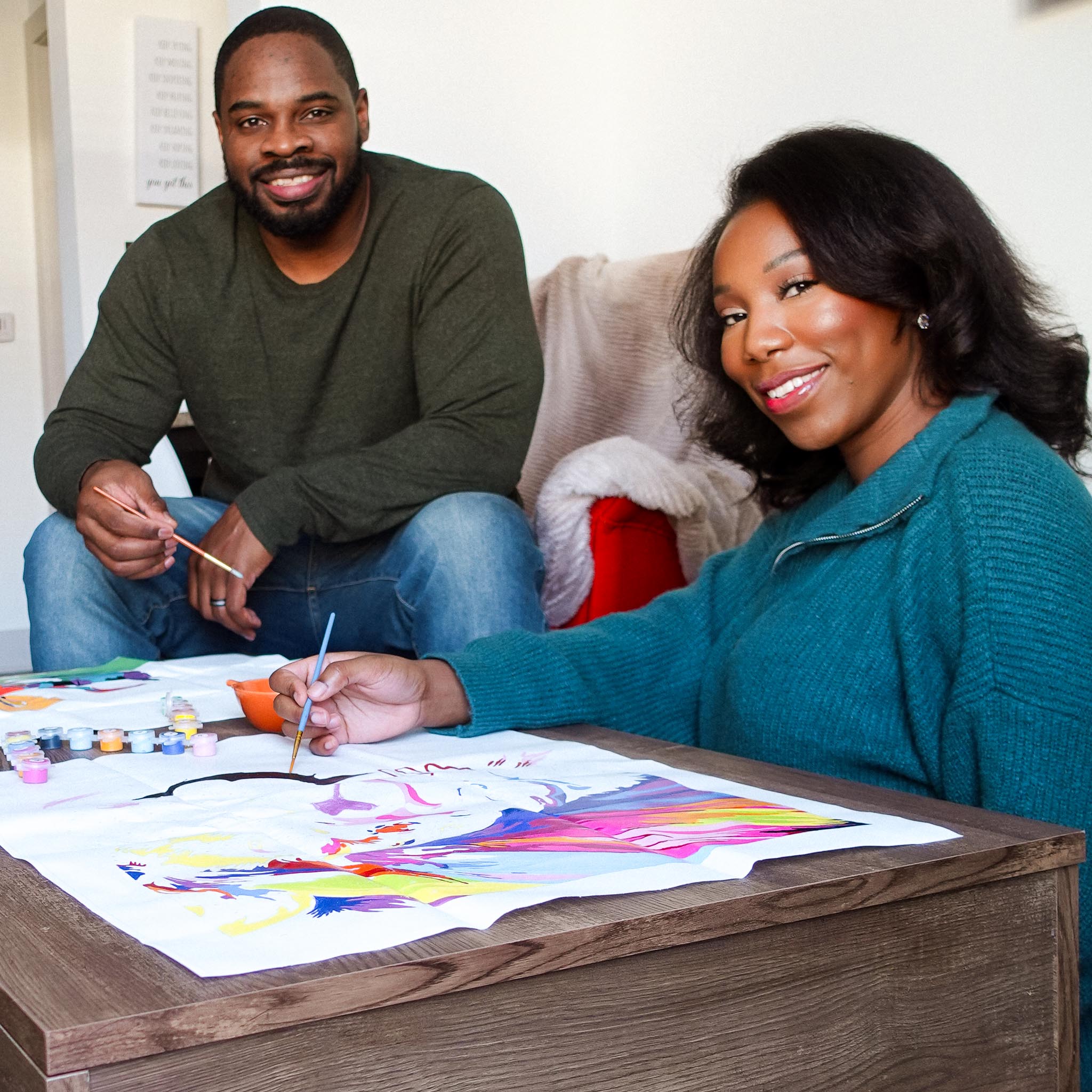 If you give me a canvas, paint, and brushes I'm all set! However, if you're not super artistic you may be wondering, "how can I create a paint night experience without hiring an artist?" Well, there are a couple really easy ways.
You probably haven't thought about painting by number since you were a kid!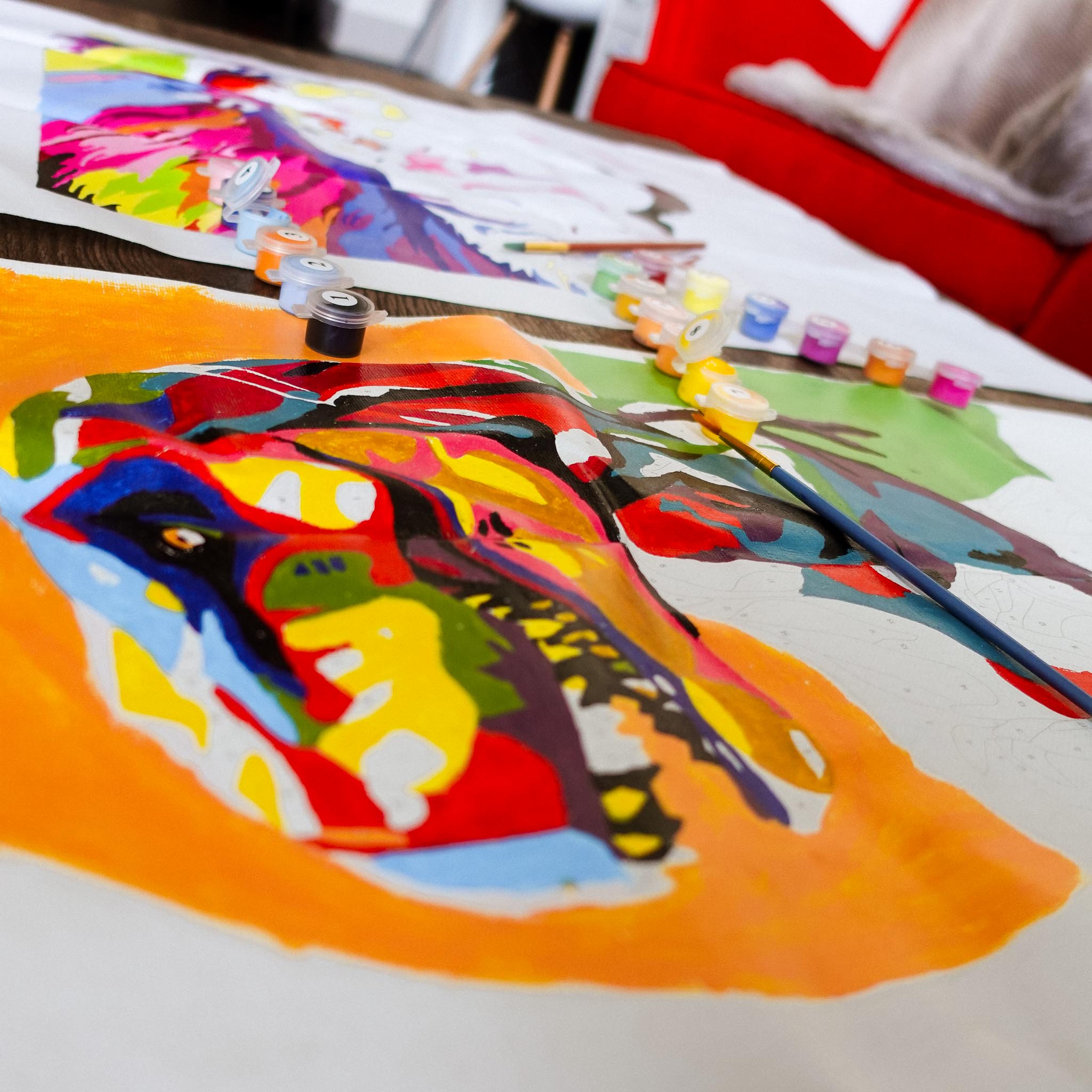 Paint kits from Let's Make Art are also a great option. These kits are shipped to you. They come with paper and watercolor paint. You will need your own brushes. In addition to that, there's a video tutorial on YouTube that you can follow to create the painting of your choice.
What I really love about paint dates is that you're left with a beautiful piece of artwork! You'll always remember that time together when you see it hanging up!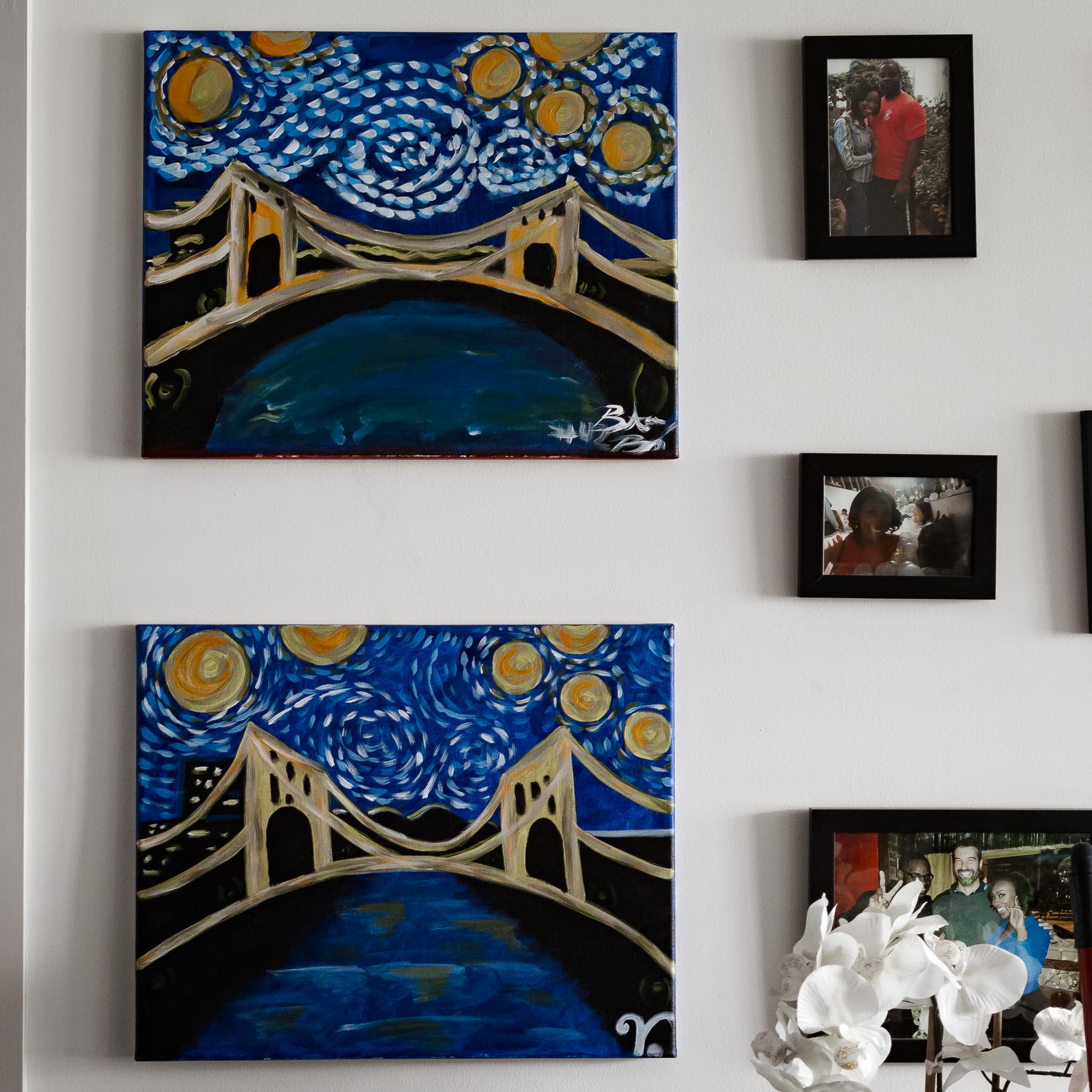 Date Night at Home Series
This is the fourth post in the Date Night at Home Series. Be sure to come back for more date night inspiration! Do you plan on trying a paint night at home?