You don't have to leave your house to enjoy date night! Have you tried doing a wine tasting at home? It's a lot of fun, and a great way to (maybe) find a new favorite!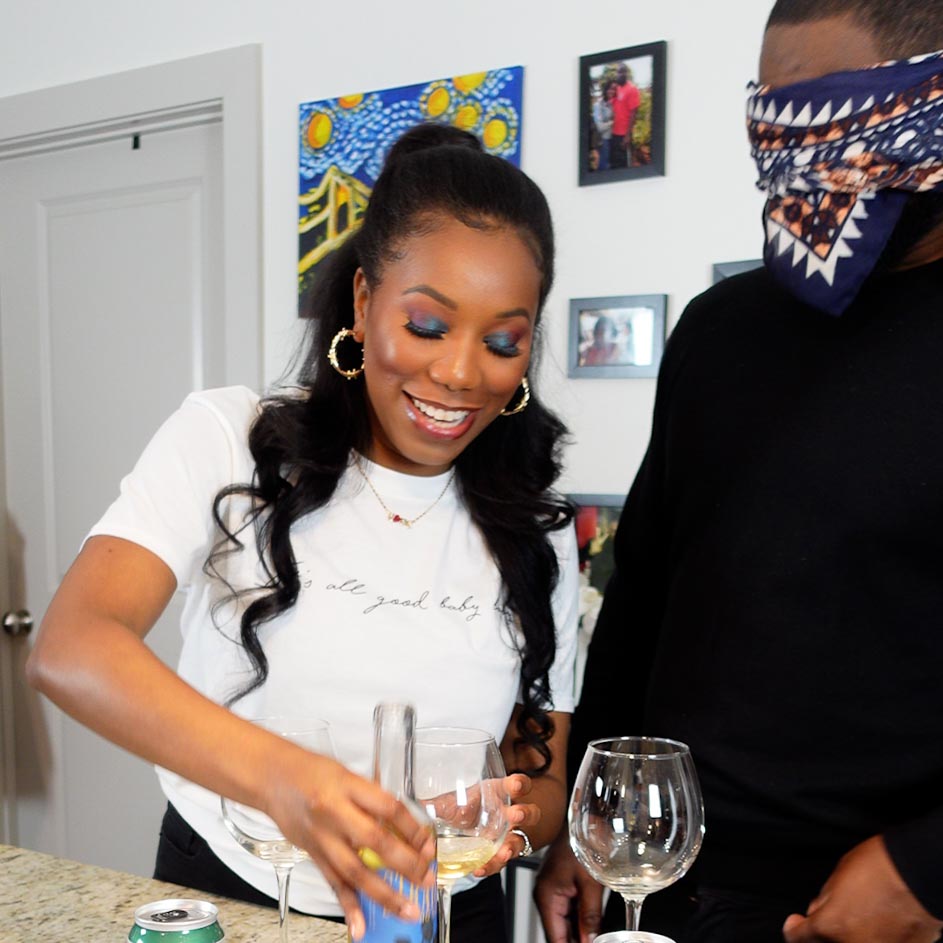 Start by picking up three wines you haven't tried before. You can choose inexpensive wines, or pricey ones, it's up to you.
We hadn't tried canned wine, so we picked up two of those. Brent couldn't resist grabbing a bottle called, "Straight, No Chaser."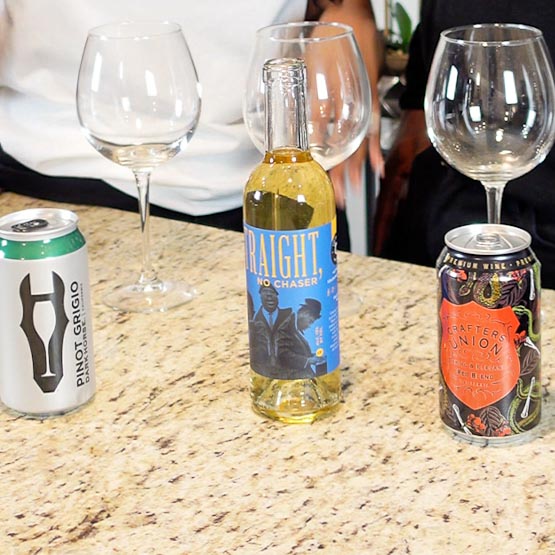 Choose the first taster, and blindfold them. Yup, this is a blind tasting! They'll take a sip of each wine and try to guess which one it is.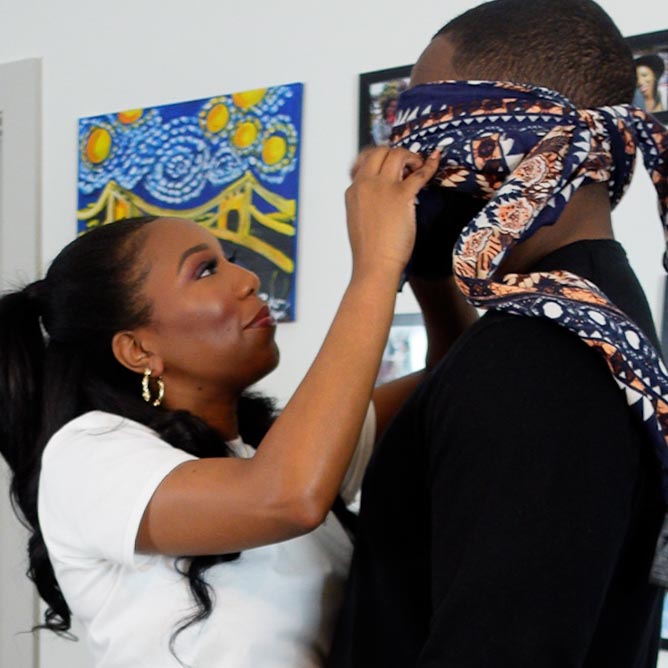 Of course, we're competitive. So, we wanted to see who would get the most correct guesses. We ended up tied! I guessed the Red Blend correctly and Brent guessed the Pino Grigio Correctly,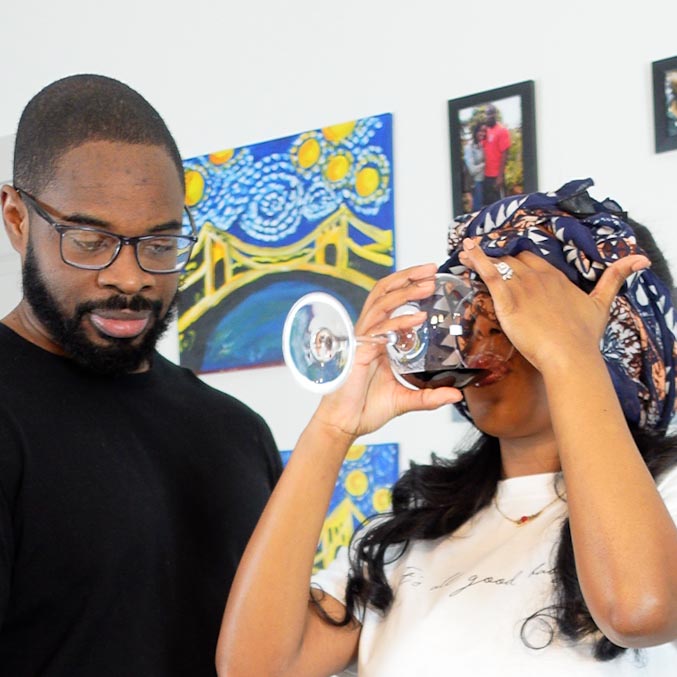 Date Night at Home Series
This is the third post in the date night at home series! Be sure to come back for more date night inspiration! Do you plan on trying a wine tasting at home?