You Know What Time It Is: 2020 Pumpkin Carving Challenge
Y'all know Brent and I are fiercely competitive. That's why the pumpkin carving challenge is the highlight of my year! However, at this point, I'm not sure why he agrees to do this. I am the obvious winner EVERY year! 😂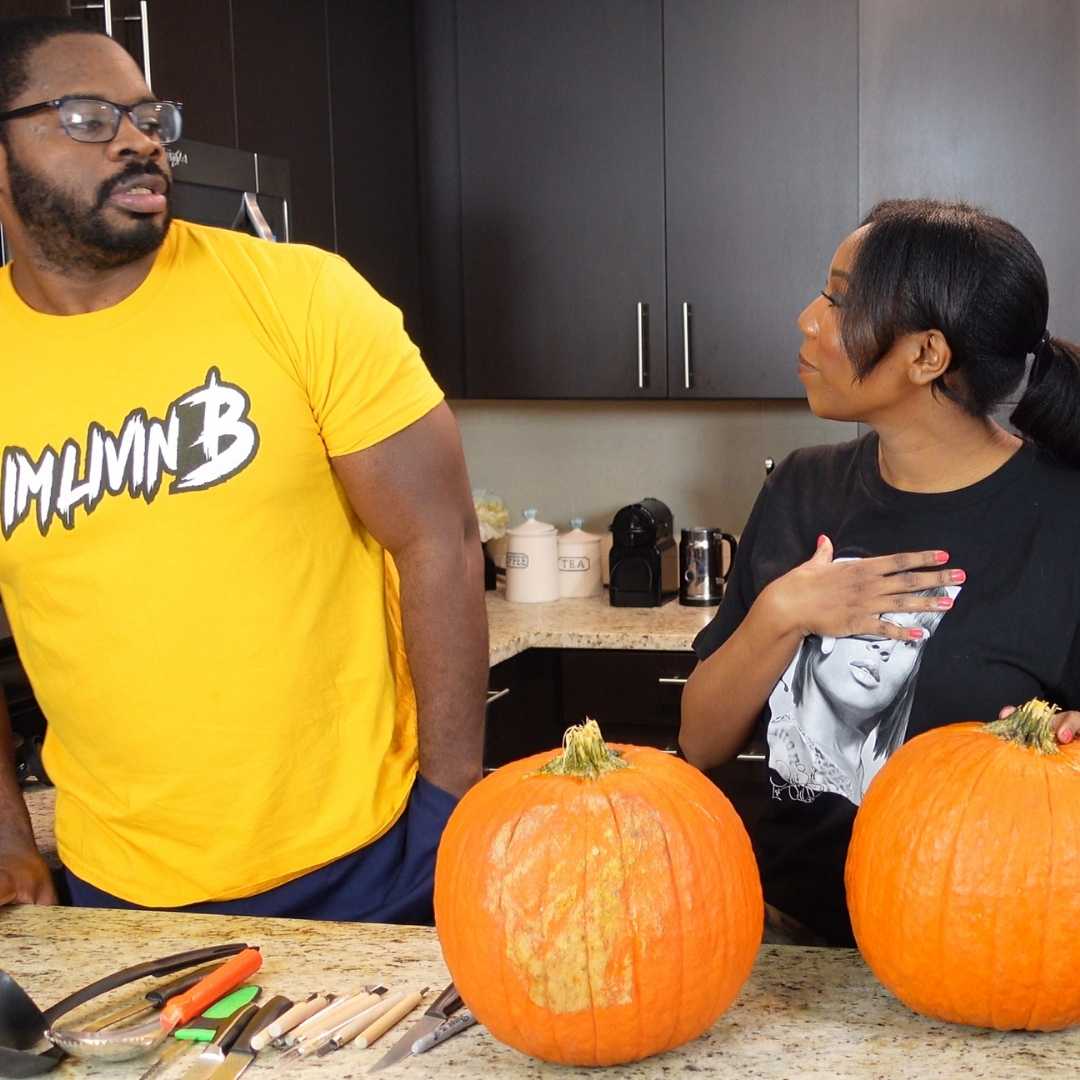 This is a very serious competition! You, the people, are the judges.
The Rules
We don't use stencils, but each contestant can get design inspiration online. The designs are drawn freehand. There is a two-hour time limit. Time starts when both pumpkins are cleaned out and ready for carving.
The Results
Brent's pumpkin is pretty impressive this year! I think he may have been practicing.
Usually, I can't tell what his design is! This year his carving is a hybrid with several pictures. Watch the video for his description, it's hilarious!
I really wasn't sure where to go with my pumpkin this year but I ended up settling on a pirate. I'm really happy with how it turned out! Watch the video to hear my corny pirate joke!
And the winner is...
The crowning of the pumpkin champion is on Facebook. Check out the video of this year's pumpkin carving challenge and comment on who YOU think is the winner!
Check out these pictures from our past pumpkin carving challenges. I'm looking forward to next year!