Face Scrubs for Men: Learn How to Exfoliate
This post was done in partnership with Clarisma Beauty. The products featured in this post were gifted to me. All opinions are my own.
Guys, this post is for you. We're talking about why you need to exfoliate! Not only that, if you're not exfoliating, Clarisma offers some great face scrubs for men to get you started.
I wash my face, isn't that enough?
Nope! Washing alone doesn't get rid of dead skin cells. Are you experiencing breakouts or dry skin? Dead skin cells could be causing those issues.
"The root of all evil is dead skin cells." - Ameann DeJohn, Co-Founder, Clarisma Beauty
Ameann DeJohn, the co-founder of  Clarisma, tells me men's skin is three times thicker than women's. Plus, men have more oil glands. She says, "if anyone should exfoliate, it should be men. Adding, "because their skin is thicker and they're producing more oils, they have more chance of clogging and congestion."
So, how do I exfoliate?
According to the American Academy of Dermatology Association, there are two main methods. Mechanical exfoliators like brushes, sponges, scrubs, and other tools physically remove dead skin cells. Alpha and Beta Hydroxy acids are often found in chemical exfoliators. Chemicals dissolve dead skin cells.
Can I overdo it?
Yes! Scrubbing too much, or too hard, causes painfully dry skin. Also, acids can damage the skin over time.
Clarisma's exfoliators use natural enzymes. Enzymes "eat" dead skin cells getting rid of breakouts, unclogging pores, and smoothing rough patches.
"The uniqueness in what we did is combining these enzymes with these nutrient-rich butters," said DeJohn. Butters and oils stop your skin from drying out.
Easy to use, and it works.
It's hard to overdo it with Clarisma's exfoliators. As a bonus, enzymes work for oily, dry, and combination skin types. Enzymes will never stop working.
"The best part is your skin never gets used to enzymes."  -Clarisse DeJohn, Co-Founder, Clarisma Beauty
This is a great face scrub for men! It's packed with luffa fruit powder, papaya, pineapple enzymes, and neem oil.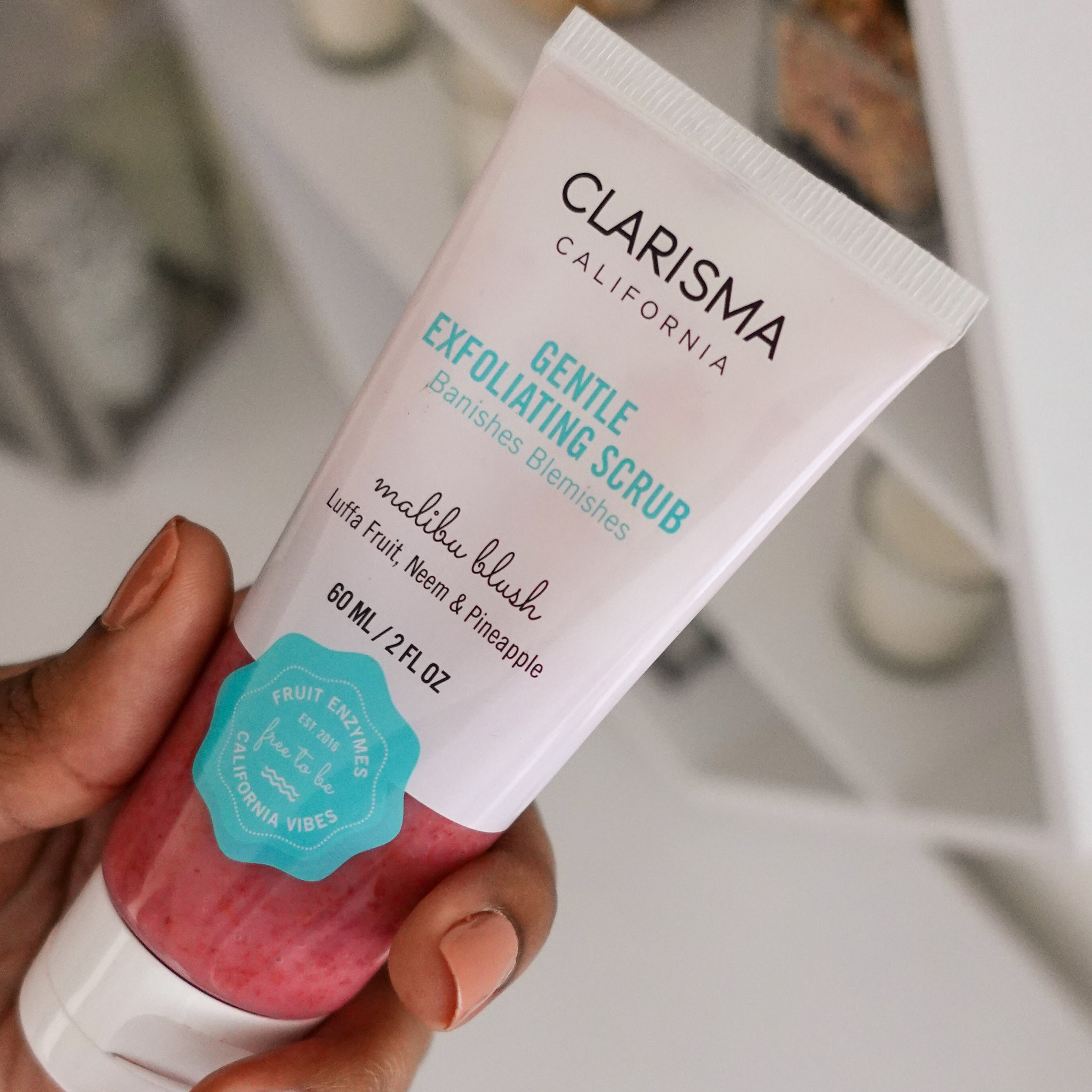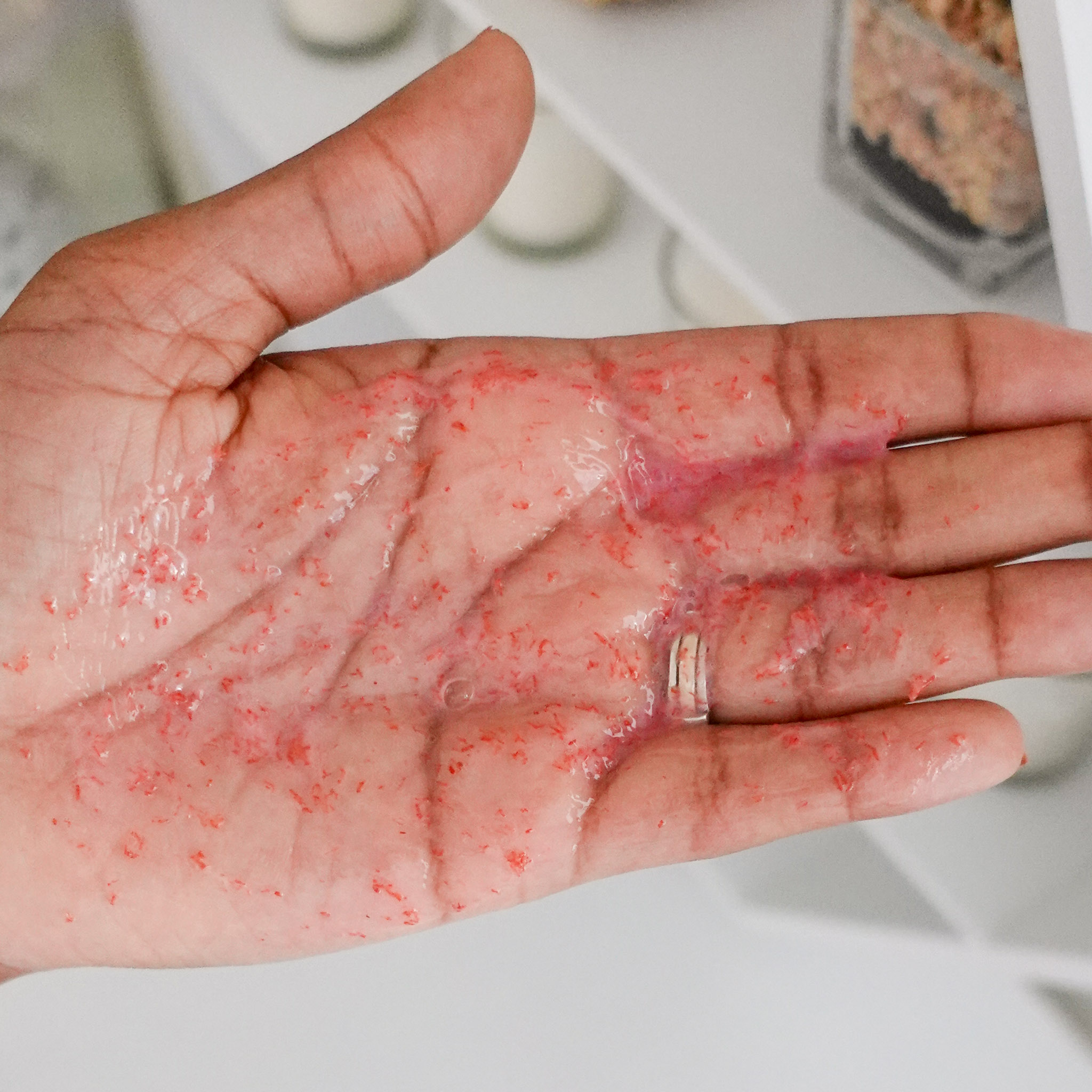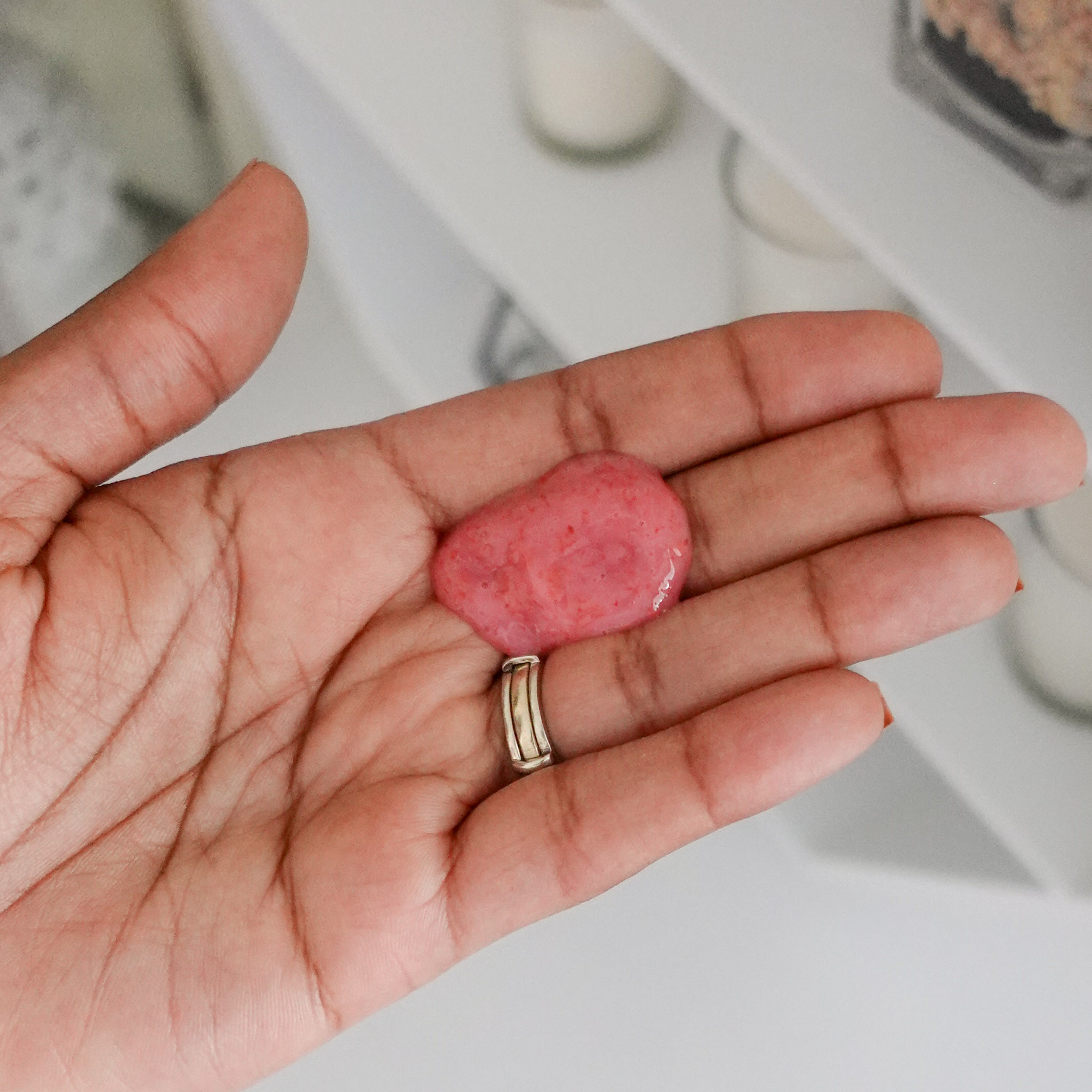 Those ingredients help unclog your pores and get rid of bumps. Wash your face. Then, gently massage the scrub all over, in circular motions. After rinsing it off follow up with a moisturizer. You can use this scrub two to four times a week. Tip - leave it in the shower so you remember to use it!
My husband loves this mask! If you're not exfoliating this is the perfect product to jump start your skin. The texture is similar to a mud mask.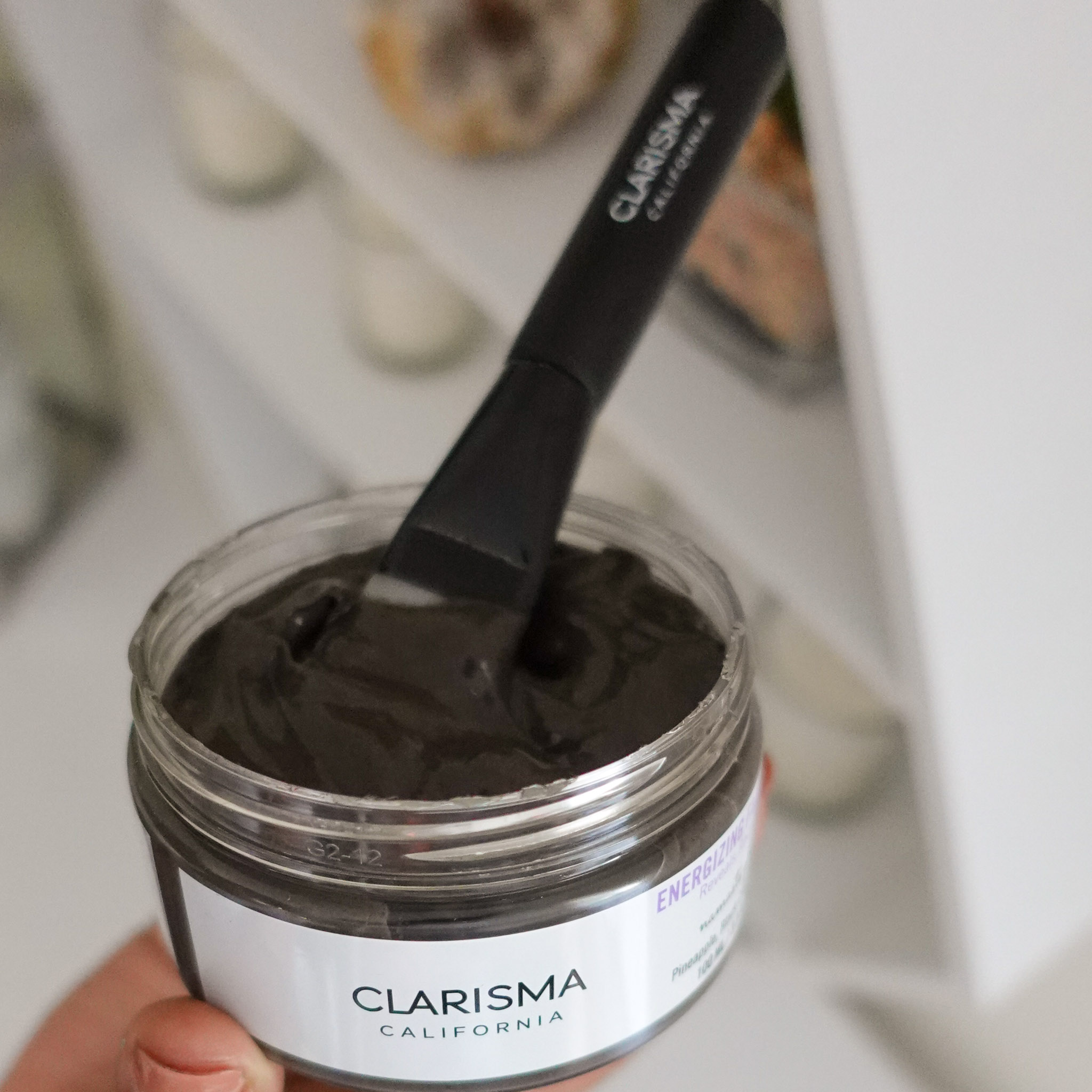 Monoi oil, kokum butter, and other nourishing ingredients are in the mask. Together, these ingredients help your skin rebound. After cleansing, spread the mask evenly on the skin. The mask tingles a little while it's on. Leave it on for 15 minutes. You'll notice a light scrub as you rinse it off. Follow up with the sleeping mask or moisturizer.
If you're also on the hunt for a good cleanser, moisturizer, and night mask check out this review of Clarisma's other products.
Did you learn something new? Do you plan on trying these face scrubs for men?
Leave a comment and let me know!
If this was too much reading for you (I'm not judging!) WATCH this video!