Viral Ombre French Manicure
Have you seen it? The viral illusion nails? It's a vertical ombre french manicure design. When I couldn't take my eyes off it, I knew I had to try it!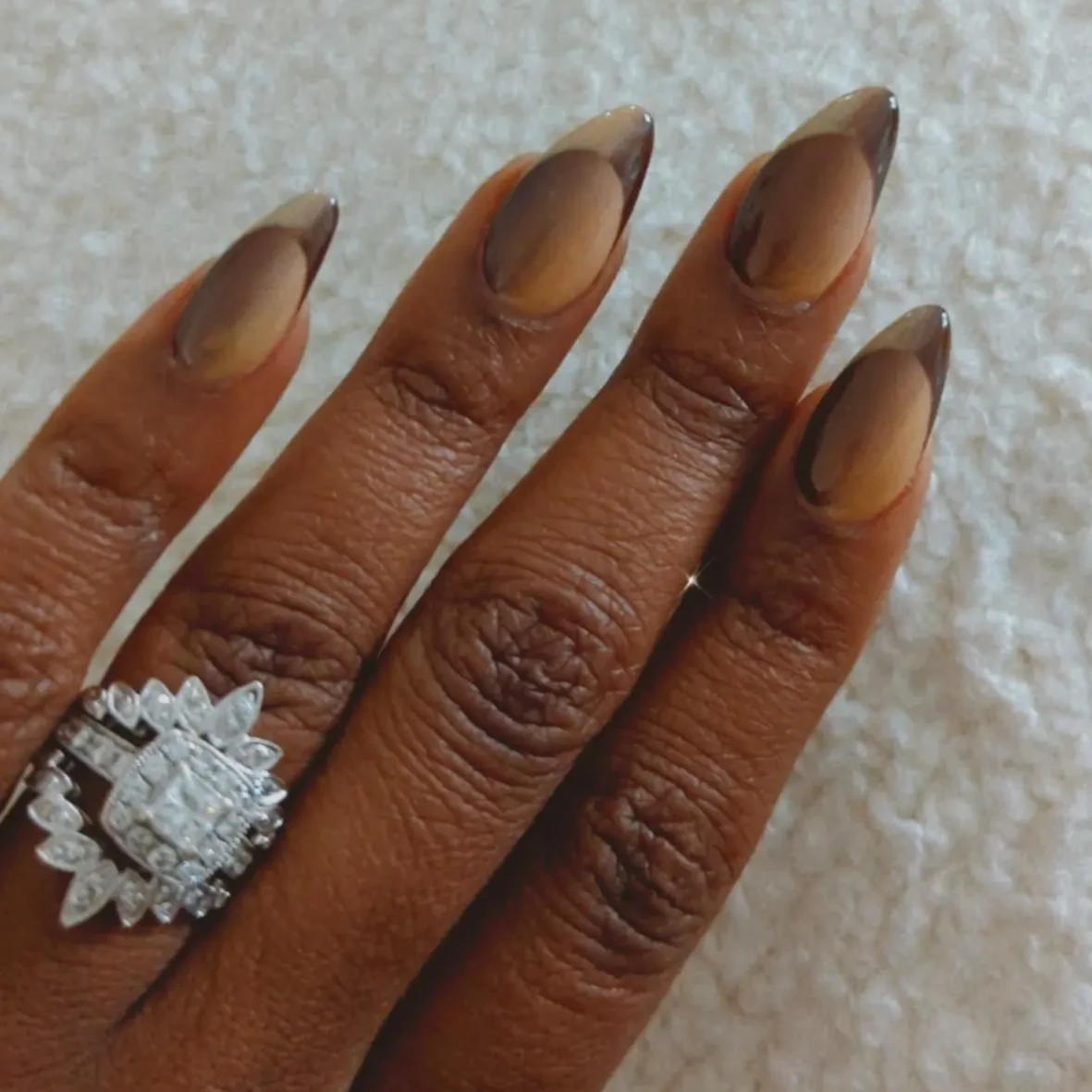 When I headed to the nail salon to get a fill-in by my nail tech, Mina, I wanted something that would give #fallvibes. What I didn't know is what the design would be. Once I washed my hands and sat down I quickly scrolled through nail inspo pictures on my phone. That's when I noticed I had saved the same viral ombre french manicure three times! I knew this was it! However, the ones I saw were done in neon colors. I wanted something a little more moody. So, I asked Mina if she could create the viral ombre french manicure with brown and tan. She squealed with excitement and I knew Mina was going to make magic on my nails!
After removing my old manicure, Mina laid down a base of acrylic. She used a soft tan color that looked very natural. Then, Mina worked to create the base layer of ombre with gel polish and a tiny nail art brush. She went over each nail once, cured them with the light, and applied a second layer to create a beautiful ombre effect.
Then, Mina followed the same steps to create the french tip. However this time she reversed the order of the colors. The process took a while, but the end result was so worth the wait! I love how the vertical ombre french manicure creates an optical illusion and almost gives a 3D effect. This manicure is so pretty that I can hardly stop looking at these nails!
I'll be sad when it's time for a fill-in, but it will be fun to try another new design.
What do you think of this new take on the french manicure? Would you try it? Let me know in the comments!