There are two things I look forward to as fall arrives: new fashion and switching up my nails. Here's some fall 2021 nail art inspiration to try at your next manicure appointment!
Abstract Nail Art
I love the abstract art that has been trending lately. Some looks are really bold with bright colors, which can be a little scary to try. If you a bold design you really love, consider asking your nail tech to replicate the look with softer colors.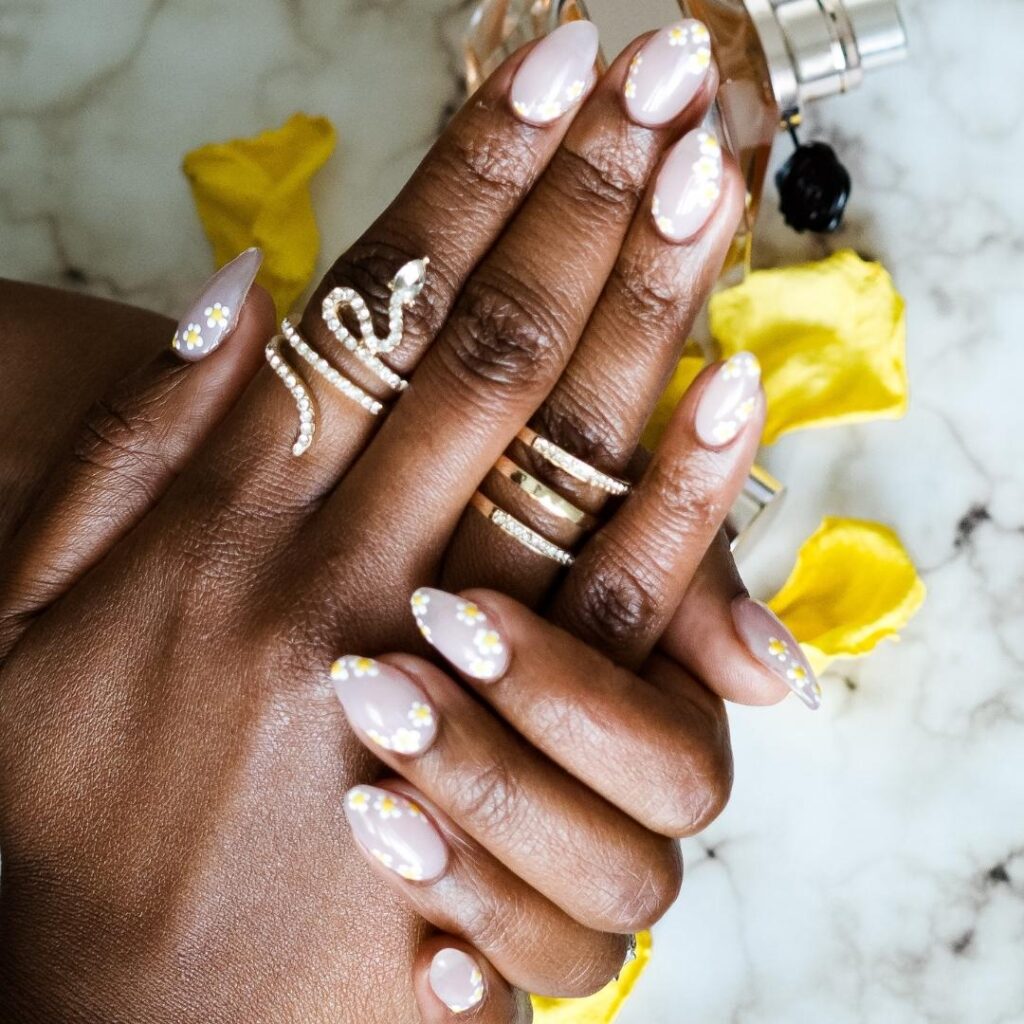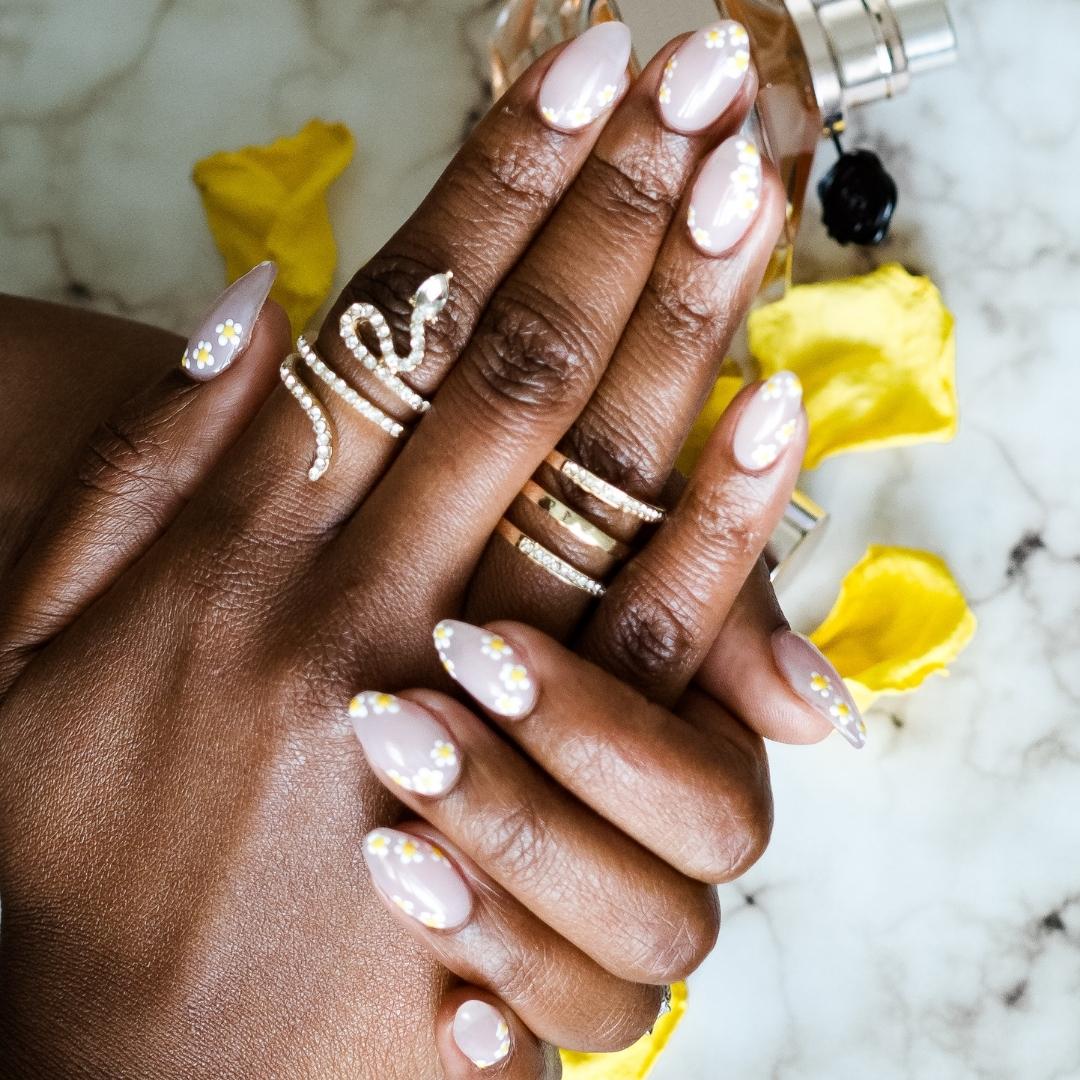 Here, I chose an abstract line design. My inspiration photo had a deeper color palette, but I decided to go with a soft pink. This design would be perfect for fall 2021 with a tan or soft green color palette! The second design in this video brings me to another great trend to try this season.
Swirls and Marble Designs
In this video, I switched things up with a jade-inspired design. The bits of gold really give it a jewelry-inspired look. You could use a black, white, and gray color palette for a marble look.
You can use swirls to create a modern take on a french manicure.
In the video below, my nail technician used a pink-based nude. Then, painted swirls of brown, green, and white across the top. While the color palette is still soft, and pretty neutral, this manicure still has a stylish impact. Oh, and it makes me want mint chocolate chip ice cream!
Find Inspiration in Nature
Personally, I don't think animal print ever goes out of style! Try experimenting with new takes on classic prints. Here, my nail tech put a modern spin on cow print.
Keeping the background nude is a great way to try out an animal print without going all the way to the wild side!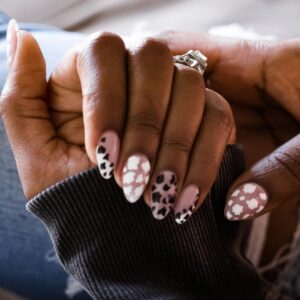 Have fun and try something new!
Overall, don't be afraid to give a new trend a try. After all, it's just polish and easily removed! If you're not able to make it to a nail salon, consider treating yourself to an at-home manicure.
I'd love to know how you're switching your nail art up for the fall season! Let me know in the comment section!