How To: Ikea Nightstand Hack
I love decorating but I'm also super indecisive and it takes me 5 million months to make a decision on the smallest pieces of furniture. I know I can't be the only person who does this! I'm here to help with this Ikea nightstand hack.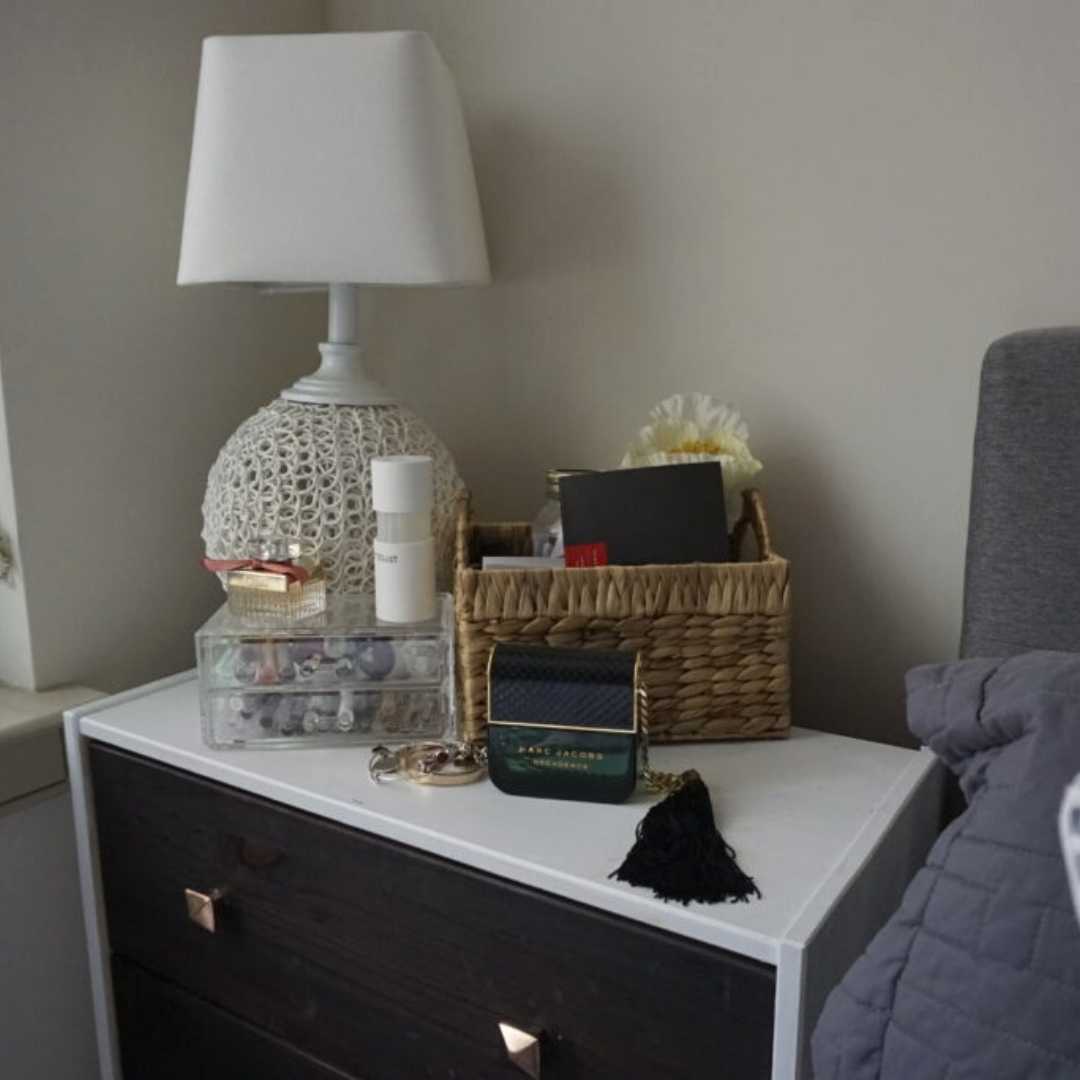 We moved to a bigger apartment (yay) and got rid of our bed that had storage drawers underneath. That left us with a bunch of things with no home. So, I had to find a solution ASAP. That's how I decided on this super easy Ikea nightstand hack. It's an affordable DIY project, and I love the look of them in our bedroom.
I picked up two of the Rast 3 drawer chests from IKEA. They're originally $34.99 but I got mine on sale for $17.99. Assembly was fairly simple. Here's what it looked like after I put it together.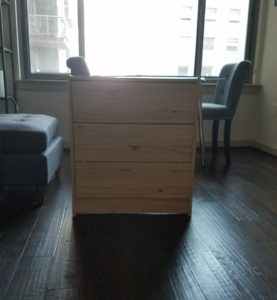 I used liquid RIT fabric dye to stain the drawers. It's the simplest and most cost-efficient way to achieve the dark wood look without a ton of chemicals and FUMES!
I followed the instructions on the bottle and then used a cloth to apply it to the drawers. After that, I sealed them with polyurethane. Then I painted the frame and the knobs white.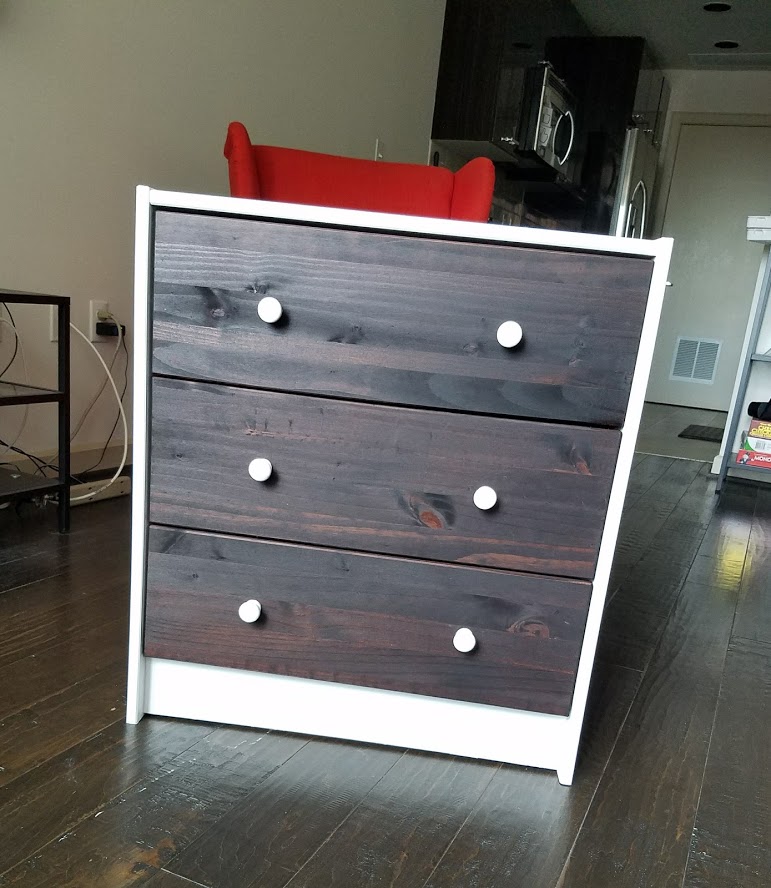 I was happy with the finished product but those darn knobs were bothering me!! It took me a while, but I finally found these bronze knobs at Marshall's, and then, I was in LOVE!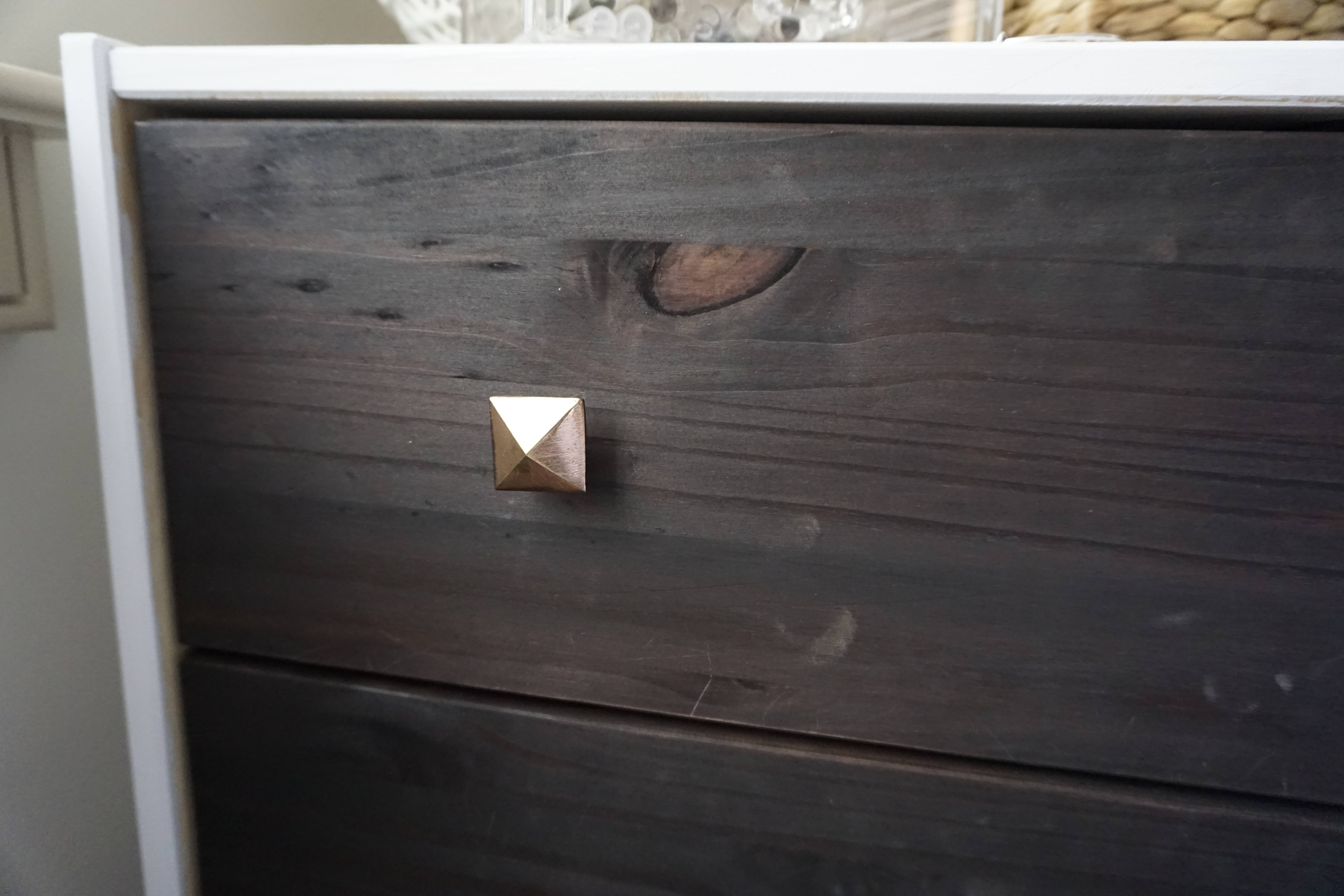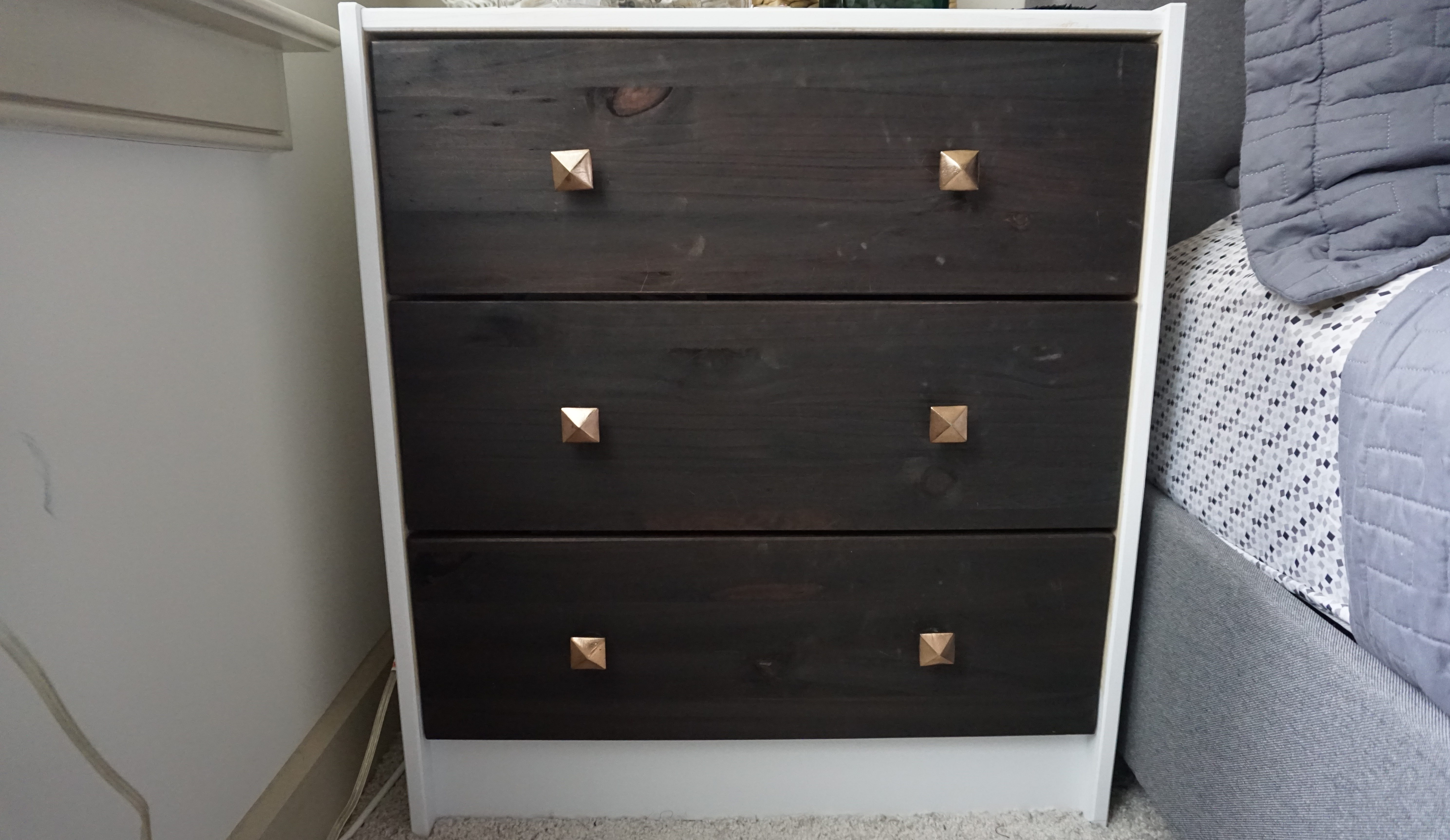 We upcycled some clear plastic (yuck!) lamps that were hideous and now they compliment the nightstands well! I spray painted the lamps white and picked up white lamp shades from Target.
The total for both nightstands was under $60 - and altogether I spent about 8-12 hours assembling, staining, and painting. Let me know if you give this IKEA nightstand hack a try!