Affordable Skincare Routine with Mario Badescu Products
I saw people losing their minds over this article which says, "Perfect skin is unattainable because it doesn't exist. The idea that we should both have it and want it is a waste of our time and money. Especially for women, who are disproportionately taxed by both the ideal of perfect skin and its material pursuit."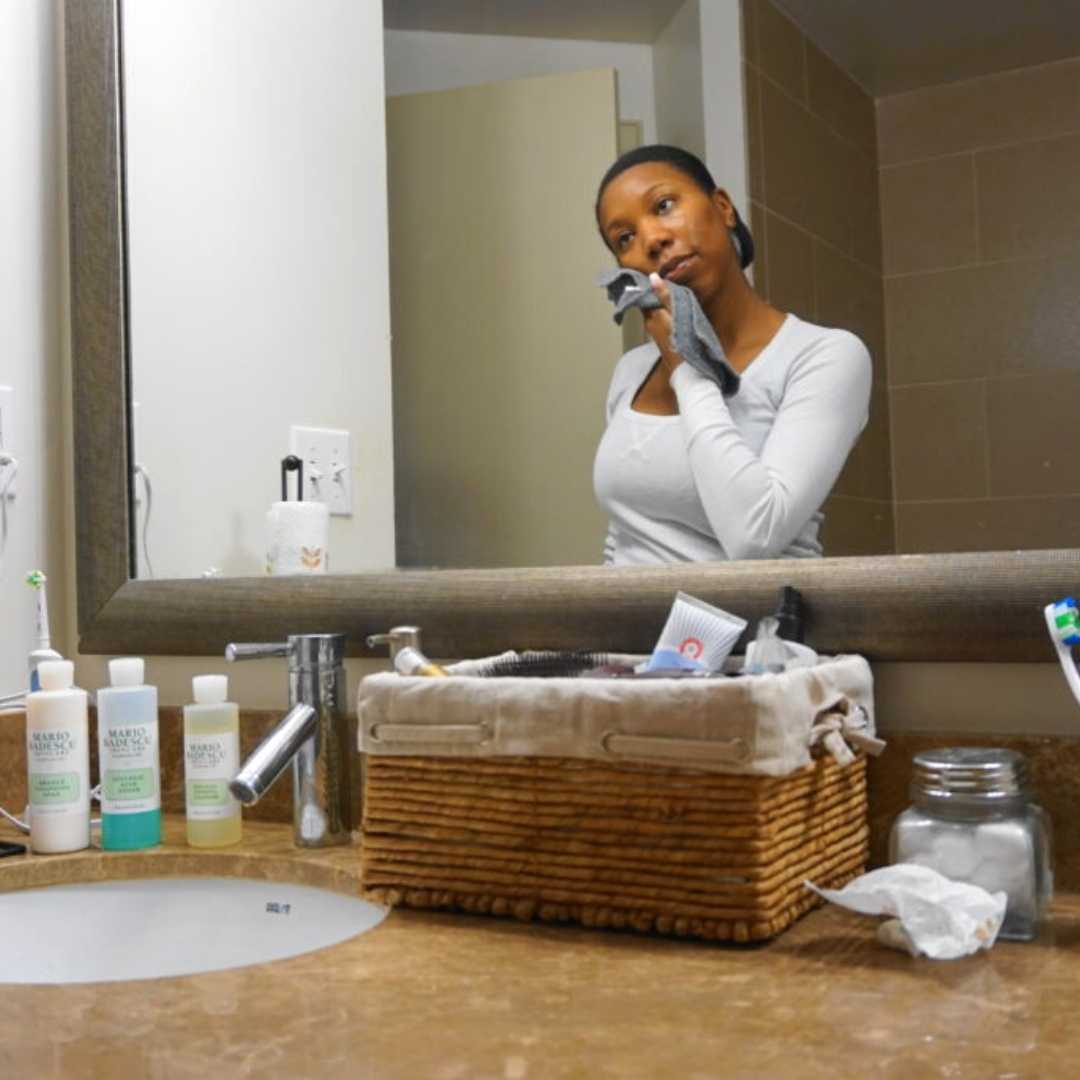 Be an Informed Consumer
Woah, wait a minute. Not so fast! I think the idea that skincare is a scam is not entirely true, and here's why.
Finding the Right Products
Through getting professional treatments I have learned what works best for my skin. I talk with my esthetician about any issues I'm having and how I can best care for my skin. Since I wear makeup most days a pre-cleanse helps me get everything off without drying my skin out or irritating it with non-stop rubbing. I like the Dermalogica pre-cleanse. I rub the oil onto my face, lifting all the makeup, and then I rinse it all away. Then I start my skincare routine.
My Mario Badescu Skincare Routine
Mario Badescu Skin Care is a game-changer. At least for me, it is! It's effective and affordable.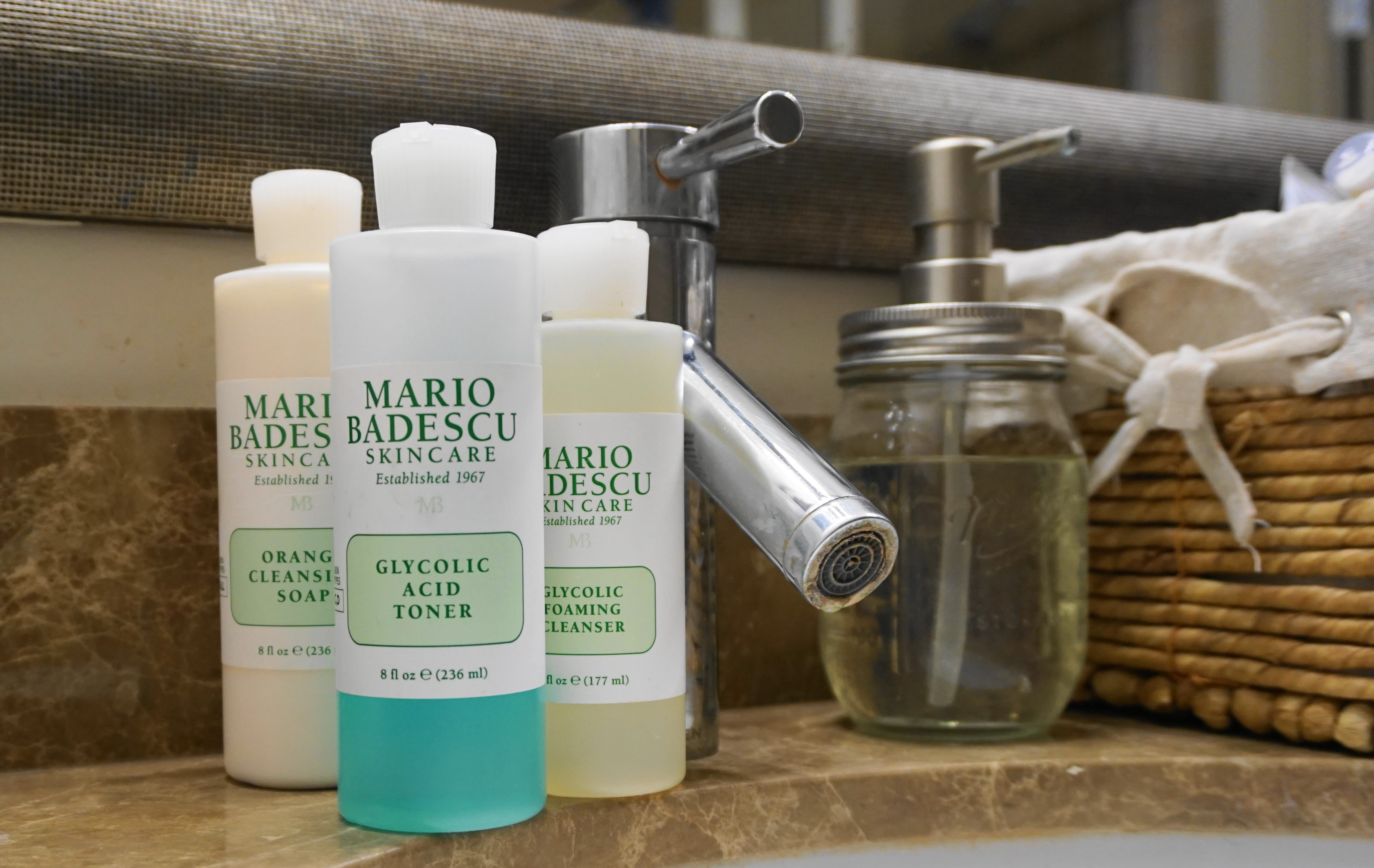 I use the Orange Cleansing Soap daily. I like that this doesn't get super sudsy, so it's not dripping down your face while you're using it. I apply it in a circular motion and let it sit on my skin for a few minutes before wiping it off.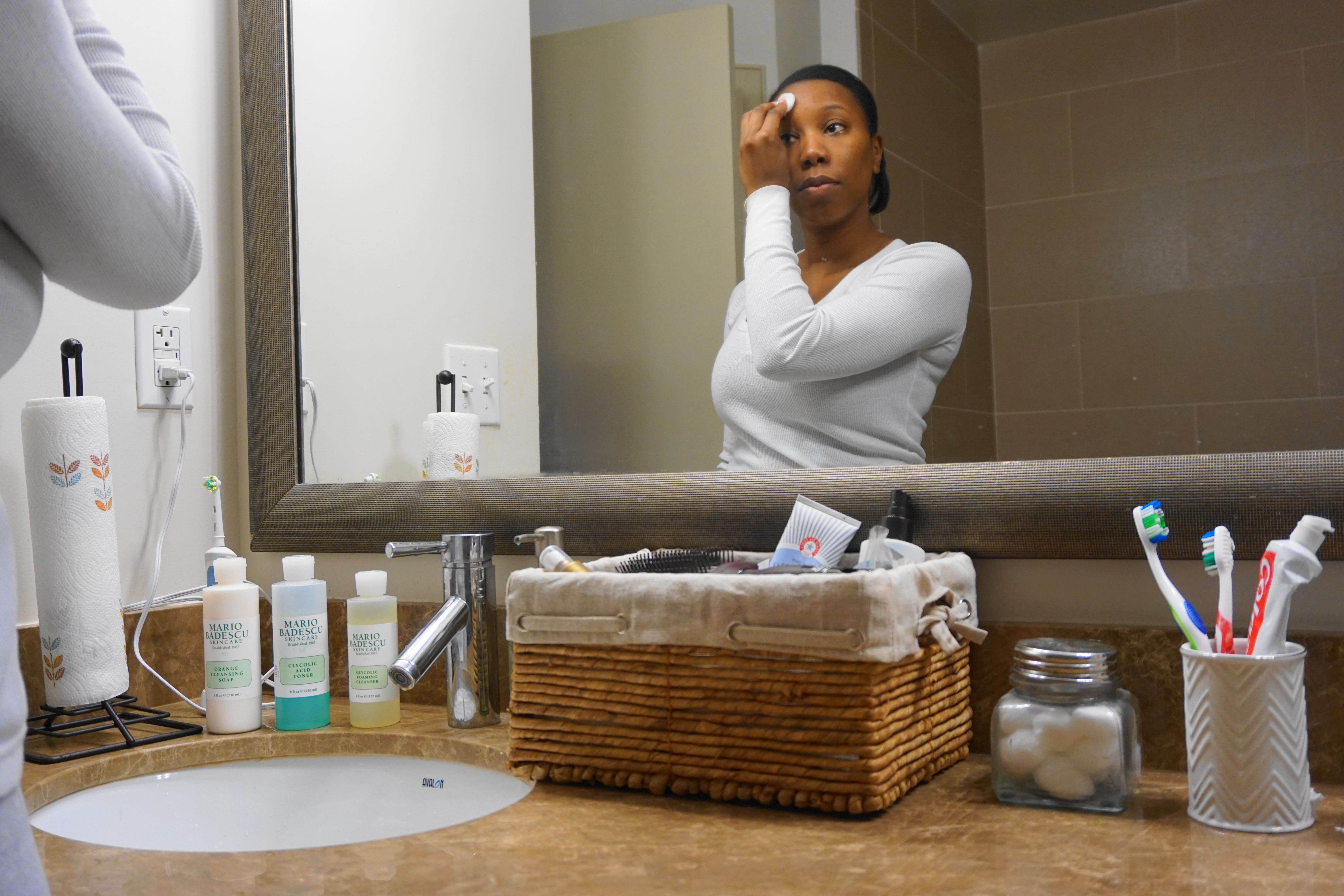 I finish with the Rosewater Facial Spray. This combination has left my skin so soft and smooth – and it's my version of perfect skin!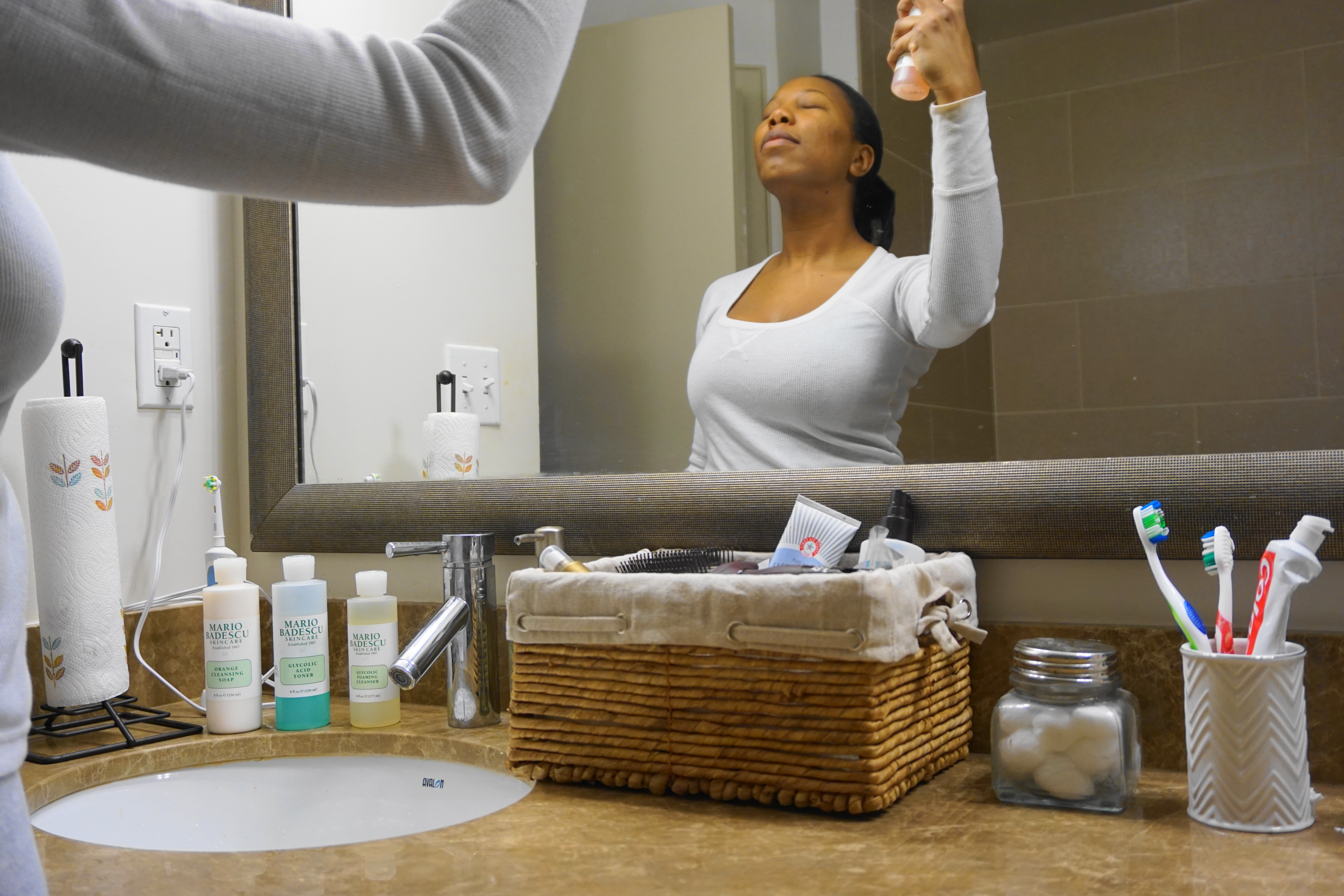 Twice a week I use the Glycolic Foaming Cleanser. This stuff is STRONG, so be careful if you have sensitive skin. Using it too frequently can also dry you out. The glycolic cleanser always gives me a nice little glow after I use it.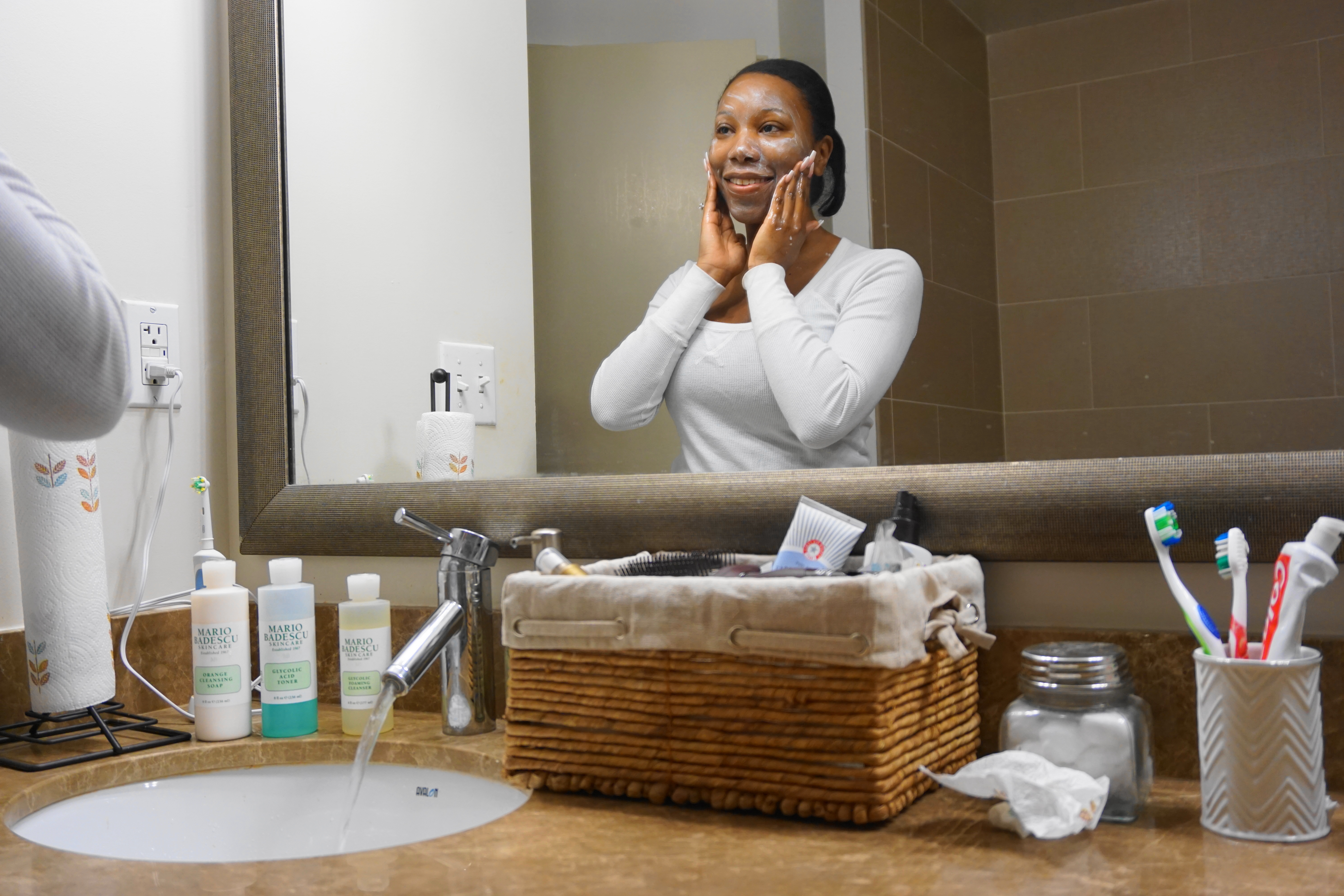 What products have helped you achieve your best skin?