Have you been sitting in your home wondering how you can spruce things up? Look no further! We wanted to create a new space that felt like a "movie room" for movie night at home.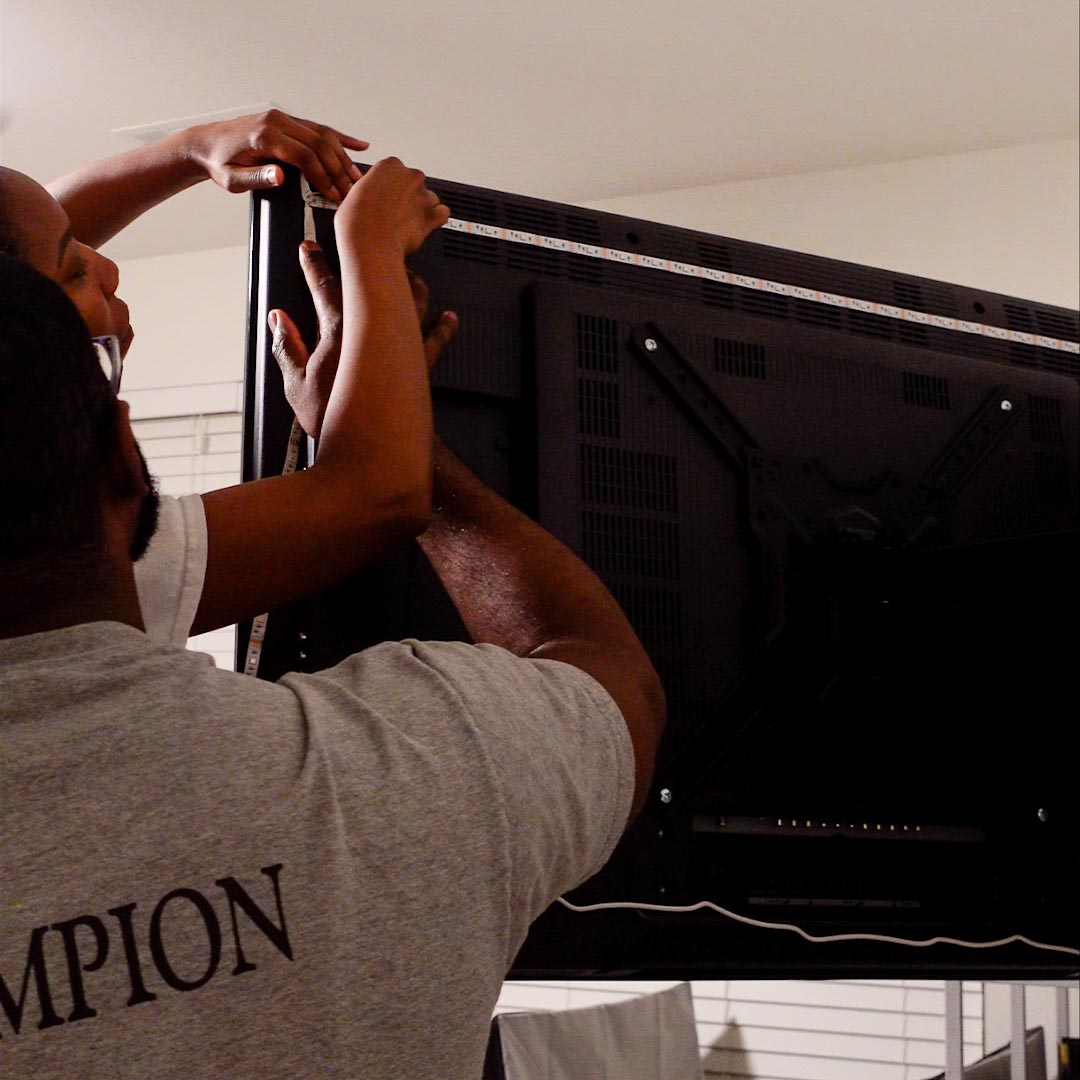 Of course, all paths lead to Amazon! A TV backlight is a really cool way to create an experience like the movies at home.
These LED Strip Lights get the job done! Plus, they're super affordable. I love that they come with a remote. You can change the colors with the remote.
In addition to that, there's a setting that allows the lights to sync with music! These lights are easy to install. They're on an adhesive strip and you stick them on the back of your TV!
Here's how the lights look on our TV! This would be a great project to surprise bae with for a movie night at home.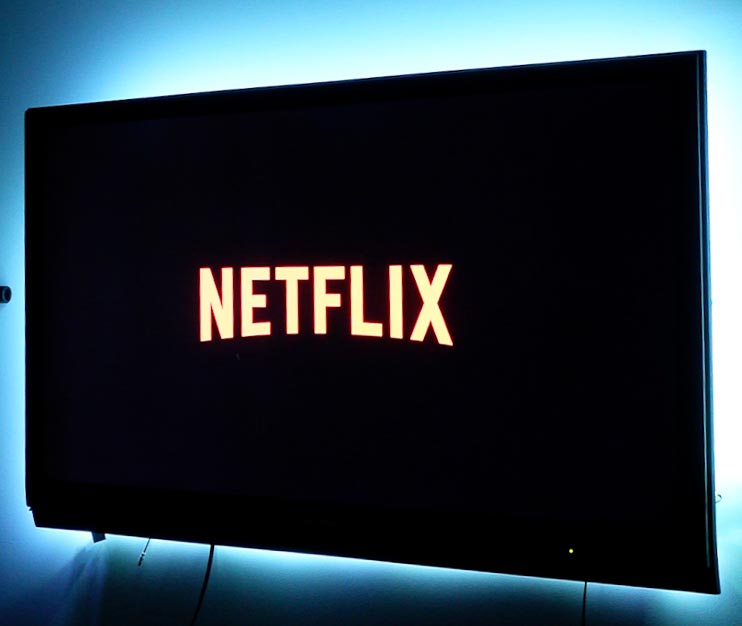 Be sure to grab some of bae's favorite snacks to complete the experience! I couldn't resist grabbing these super cute popcorn holders to make it feel like we're at the movies.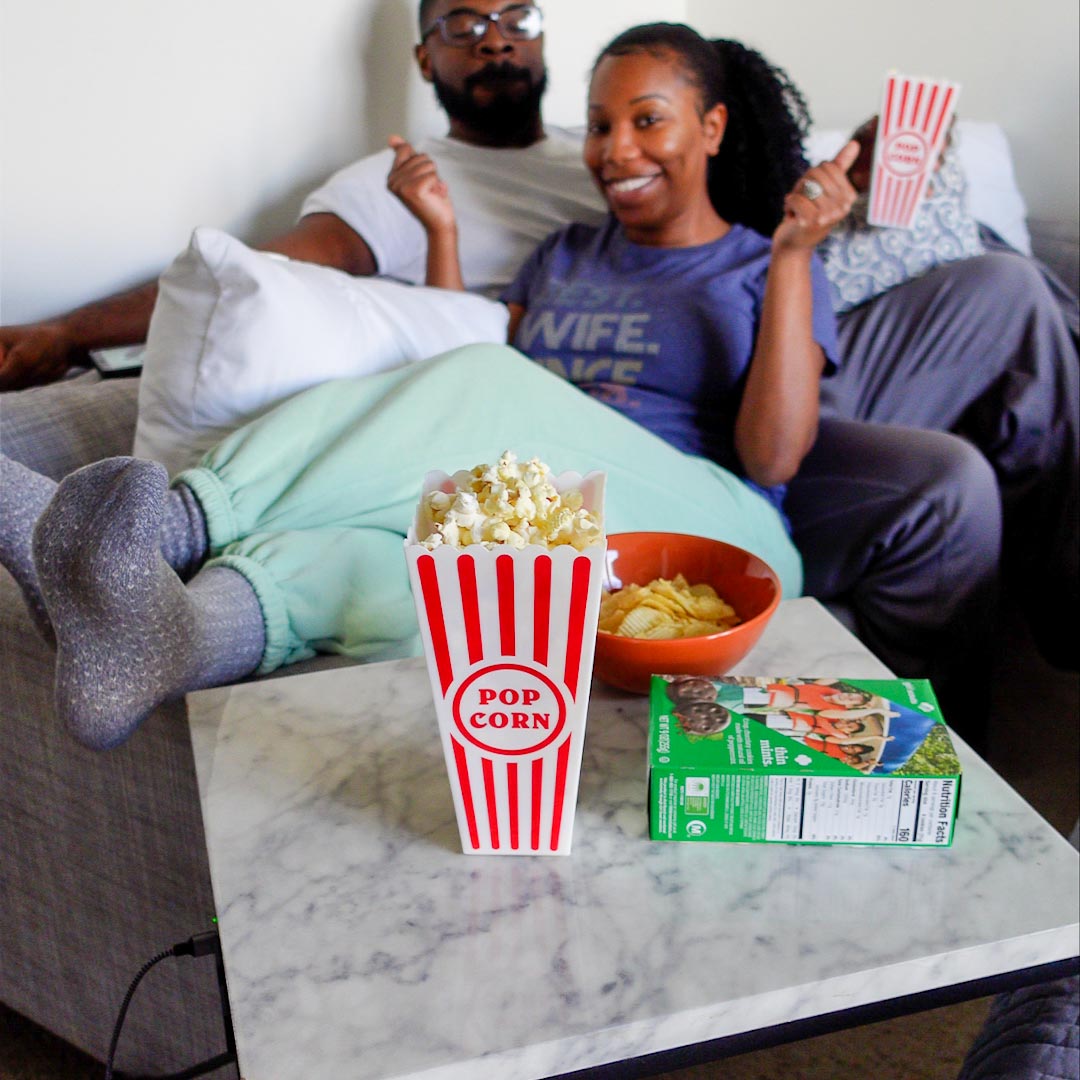 Don't spend more time scrolling than watching a movie! Here are some movies and series we enjoyed!
Netflix:
Lupin (Series)
Queens Gambit (Series)
ReMastered: The Two Killings of Sam Cooke (Documentary)
Hulu:
Like a Boss (Movie)
Antebellum (Movie)
Alone (Movie)
Amazon Prime
One Night In Miami (Movie)
Apple TV
Truth Be Told (Series)
See (Series)
HBO Max
The Invisible Man (Movie)
Lovecraft Country (Series)
Little (Movie)
Date Night at Home Series
This is the last post in the date night at home series! Be sure to check out the other posts for more date night inspiration! Do you plan on creating a movie night at home experience?