How to Maximize Ulta Rewards
Those that know me in real life know that once you get me talking about the Ulta rewards program I won't shut up about it! It's for a good reason though - it's the best beauty rewards program, at least in my humble opinion.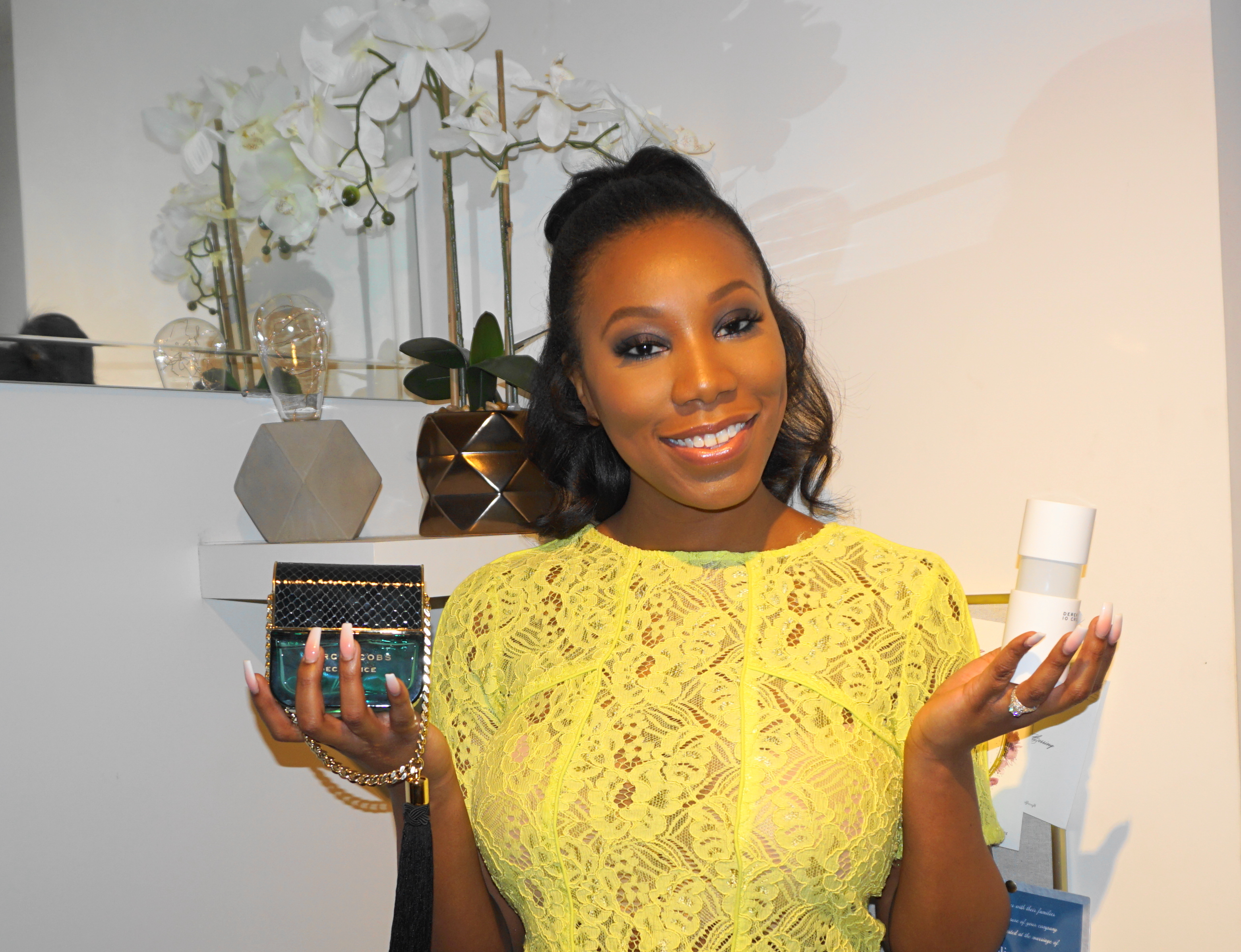 The money you spend turns into Ulta rewards dollars which you can use to buy the products you've been eyeing - and if you spend wisely your points will add up VERY quickly.
The Basics
It's fairly simple: free to sign up, $1 = 1 point, and you can start redeeming points as soon as you have 100. Platinum members get 1.5 points for every dollar spent. If you're approved for, and use the Ulta credit card, $1 = 2 points.
Here's the chart detailing how you can redeem your points: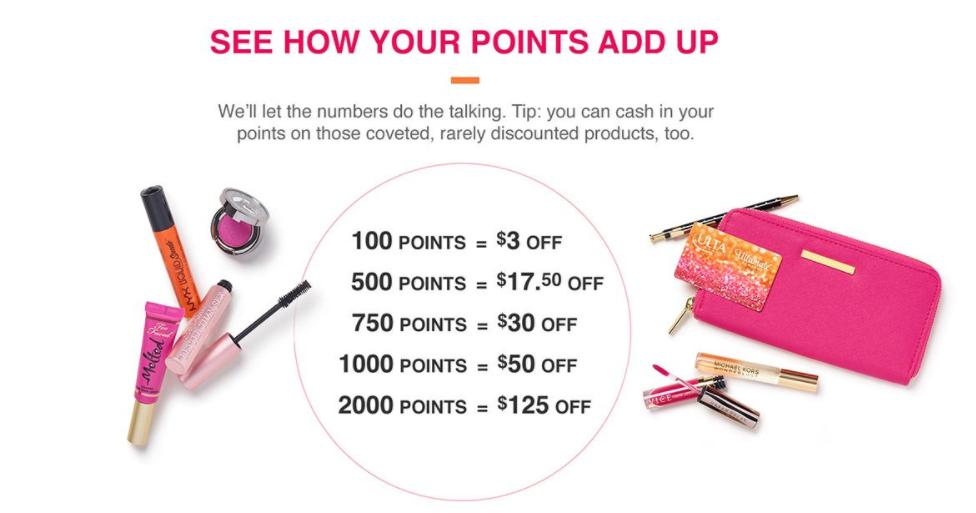 Earn More Points Shopping During Promotions
KEEP AN EYE ON YOUR EMAIL!! Ulta offers bonus points all the time! The biggest bonus points offers happen twice a year. In August, Platinum members can get 10x points on thousands of items. Platinum members get another chance to cash in on 10x points on selected items in November. Promotions offering 5x's and 2x's points for certain brands or categories (skincare, perfume, etc) are offered multiple times throughout the year.
So, if a platinum member using their Ulta credit card spends $175 during a 10x points promotion, they would earn 2012 points (175 base points, 1575 bonus points, 87.5 platinum points, and 175 credit card points). That's enough for $125 off your next purchase! Spend wisely, and take advantage of the promotions, my friends!
Your Points Are Most Valuable In Larger Quantities
The longer you hold onto your points, the more they're worth! Don't believe me? Here's the breakdown.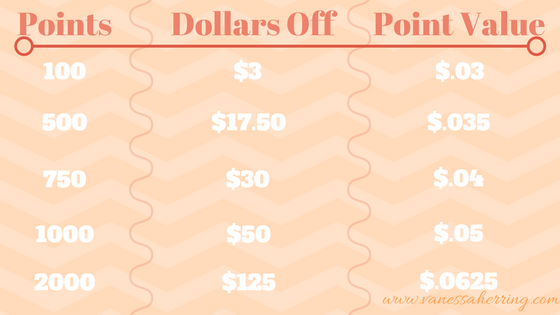 As you can see, your points hold the most value at 2000, when they're each worth a little over six cents. If you want to maximize the value of your points, save them until you reach 2000, or more, and then redeem 2,000 at a time.
Points can be Redeemed With a Coupon
I love perfume, but I hate spending lots of money on it. That's why I used my points to get two of my favorite scents! At the time of my purchase, I had 2950 points which could be redeemed for $161 off a purchase. To maximize my dollars, I waited until Ulta had a 20% coupon that could be used on fragrance. Here's how it worked out: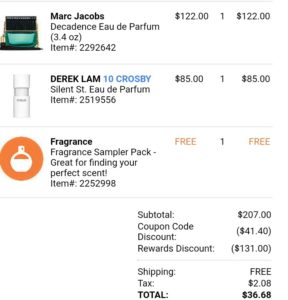 LISTEN - I was so happy with myself after this purchase!!! I could have used all my points and spent $6 instead of $36.68, but I couldn't bear to let them all go!! I hope you've learned some money-saving tips, and please let me know if you put them to good use!