Influenster Bloom Vox Box
Tom Ford Influenster Vox Box The Tom Ford Influenster Vox Box was sent to me for free to review. All opinions are my own.
This Influenster Vox Box was full of personal care goodies including nail and hair products. While the Bloom Vox Box has a lot of variety, I wasn't impressed by all of the products.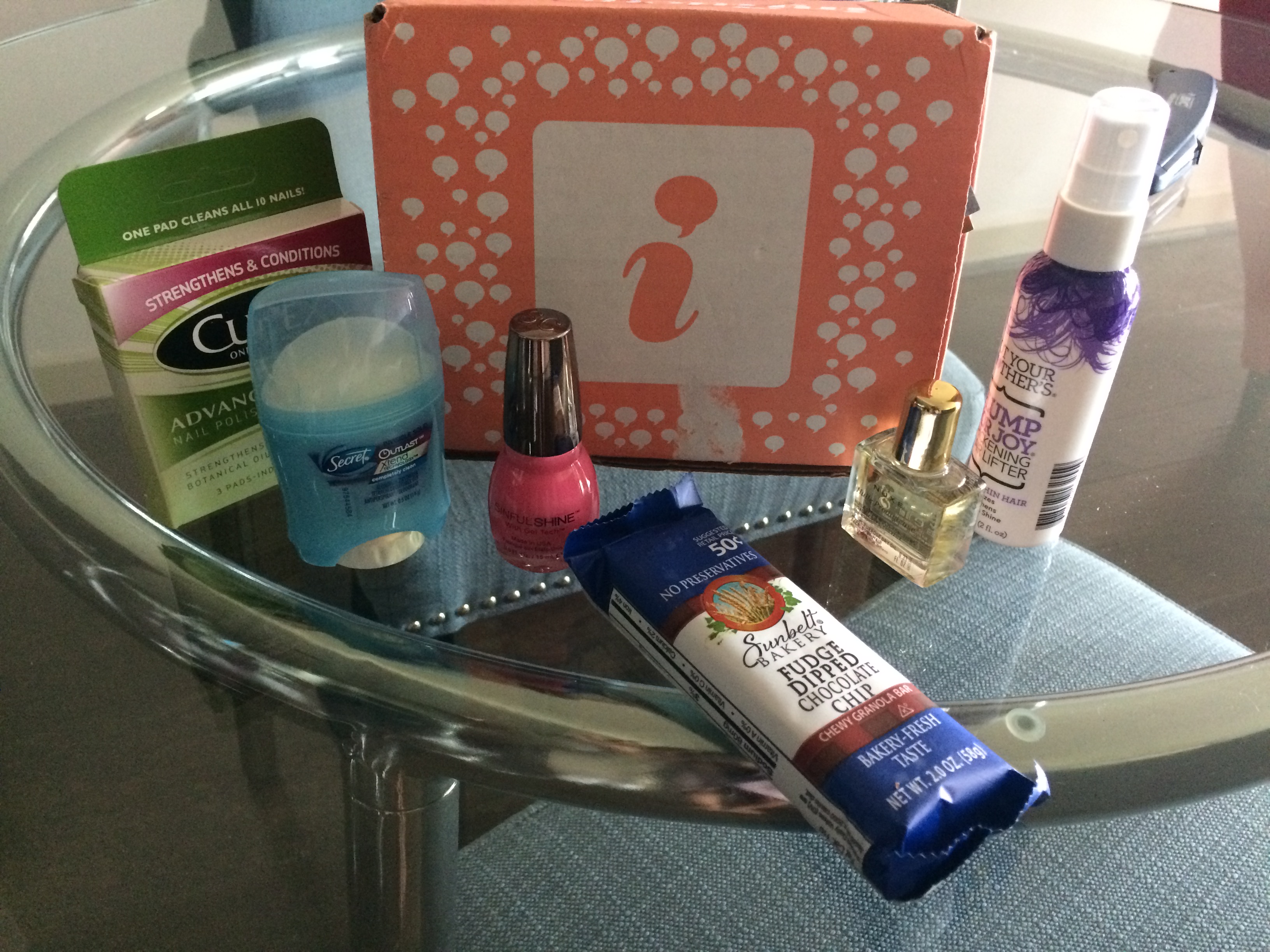 What I Received
Cutex Nail Polish Remover Pads
Secret Outlast Xtend Deodorant
Sinful Colors Sinful Shine nail polish in VIP
Nuxe Paris Huile Prodigieuse Mulit-Usage Dry Oil
Not Your Mother's Plump For Joy Thickening Hair Lifter
Sunbelt Bakery fudge dipped chocolate chip chewy granola bar
Products I Loved
The nail polish remover pads definitely lived up to the claim on the package! One pad took all the polish off my toes, and it removed it pretty quickly. I really love the idea of using a polish remover pad! A bottle of polish remover can be messy sometimes and I always forget to re-up on cotton balls!
The nail polish was also great. I really like the color! It went on smooth, even, and has a great shine!
Finally, the granola bar didn't last long. That is the case with many snacks when they're around me! It was great!
Products I Can Live Without
The Plump For Joy Thickening Hair Lifter has a weird gel-like consistency. It weighed my hair down quite a bit. It definitely didn't add any extra volume or lift. Plus, it's super sticky. Not a fan!
I didn't like the dry oil either. I'm a huge fan of oils for the face, body, and hair. However, the scent was just too much for me! It's almost like perfume oil. I prefer oils with a light scent, especially if I'm using them on my face or body. That way I can still use whatever perfume I'd like to wear for the day.
As for the deodorant, it's just deodorant! It wasn't bad but it wasn't life-changing either.
Being a guinea pig is kind of fun! If you're interested in receiving products from Influenster in exchange for reviews, sign up here.