DIY: Seamless Clip In Hair Extensions
I love clip-ins because they're easy to install, give instant results, and there's no commitment. I've had my eye on seamless clip-in hair extensions for a while… but I was not a fan of the price!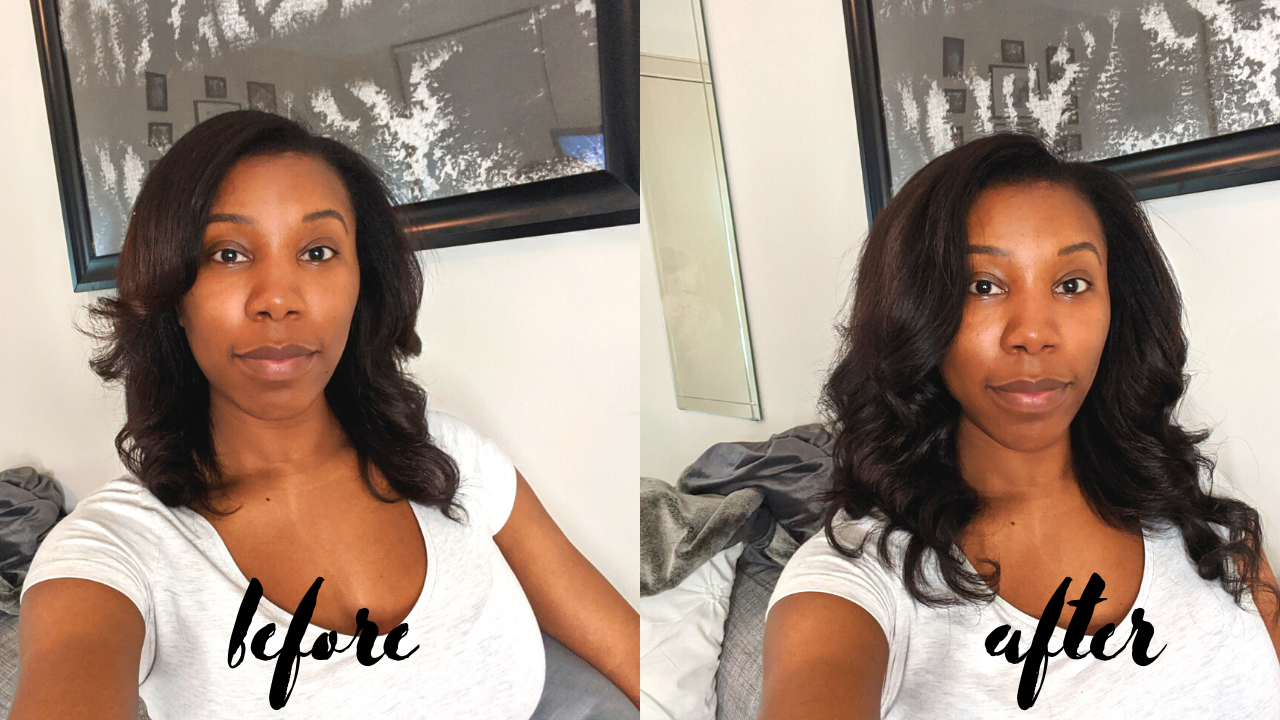 I just knew I could make them – and save some coins! This video from Hair Wefting Tape helped me get started. After doing some more research I resurrected a few bundles from a previous sew-in and created my own seamless clip-in hair extensions!
What you'll need:
Hair (obviously!) I used about 2 1/2 bundles of Yummy Extensions natural wave. I had this installed about a year ago and I loved this hair!
Scissors
Measuring tape
Needle
Thread that matches your hair color
How to Make the Clip Ins:
Measure and cut your wefts. I made:

1: 4-clip weft measuring 8 1/2 inches
2: 3-clip wefts measuring 5 3/8 inches
1: 2-clip weft measuring 5 1/2 inches
5: 2-clip wefts measuring 3 3/8 inches
2: 1-clip wefts measuring 1 3/8 inches
I doubled my wefts for all of my pieces

Cut a piece of extension tape slightly longer than your wefts.
Carefully apply the tape to the hair, about a quarter of an inch below the machine weft. Repeat on your second weft.
Spread a layer of bonding glue on top of the hair (opposite side of the tape). Repeat on your second weft.
Line the two pieces up and press them together. I used a rat tail comb to help secure them.
Cut excess tape from the sides and the machine weft from the top.
Apply a layer of bonding glue to the top, where you removed the machine weft
Let the wefts set for 24 hours.
Sew clips onto the wefts.
Video Tutorial