Pumpkin Carving 2021: Husband and Wife Challenge
October is one of my favorite months of the year - it's our anniversary month. My first niece was born in October! Oh, and Brent and I go to war! We have a pumpkin carving challenge every year, and you get to pick the 2021 winner!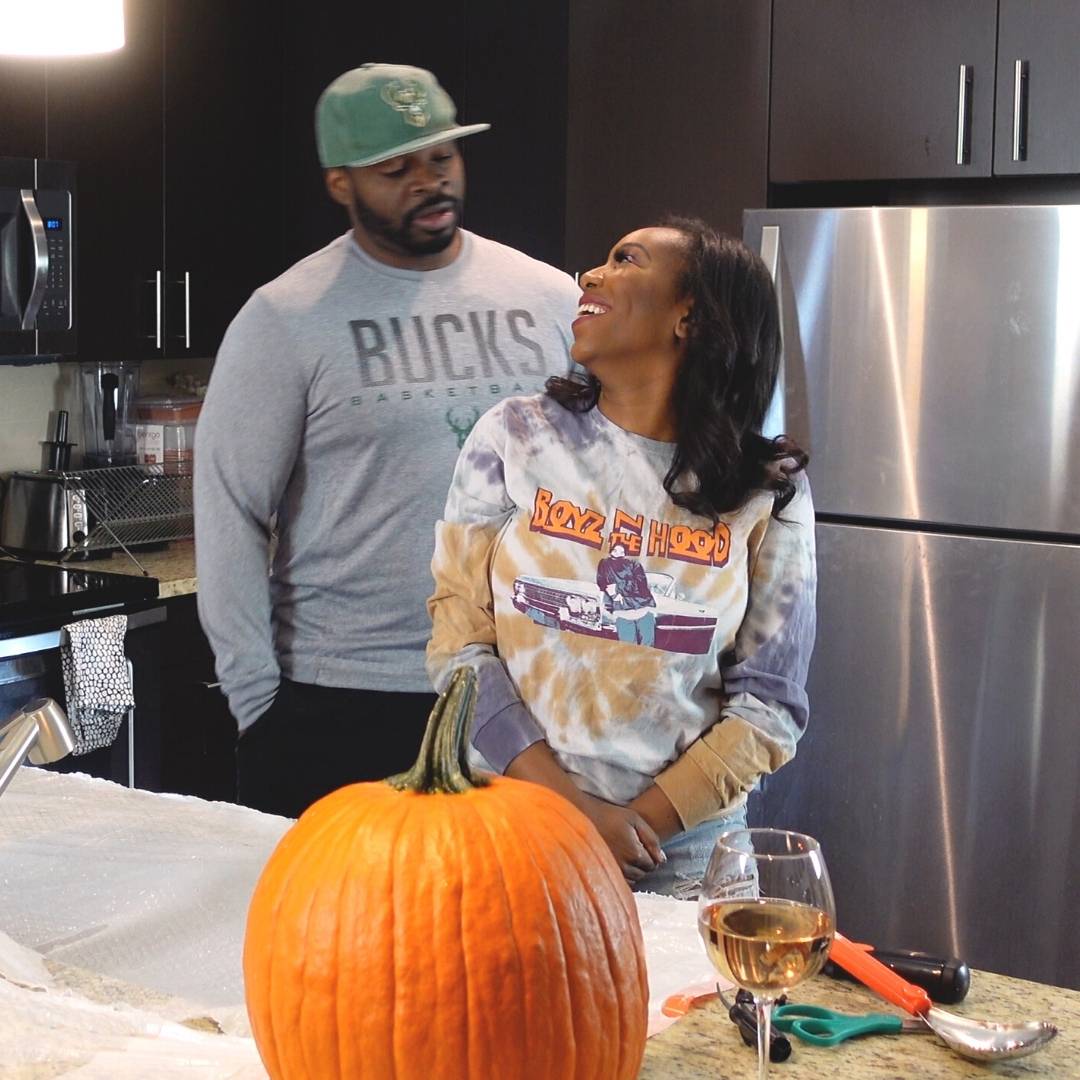 The rules are pretty simple, but they have evolved over the years. This is our eighth year, after all! The first rule is no stencils are allowed. The pumpkin carving designs must be drawn by hand. Last, but not least, there's a time limit. The pumpkins must be carved in two and a half hours. Then, it's off to the races, and may the best pumpkin win! As in years past, we recorded the challenge so you can see all the hard work (and trash talk) that goes into these pumpkins.
You Decide: Who is the Champion?
As you saw in the video, Brent wore his "championship attire," and carved a Milwaukee Bucks pumpkin! I must say, I was pretty impressed with his pumpkin this year!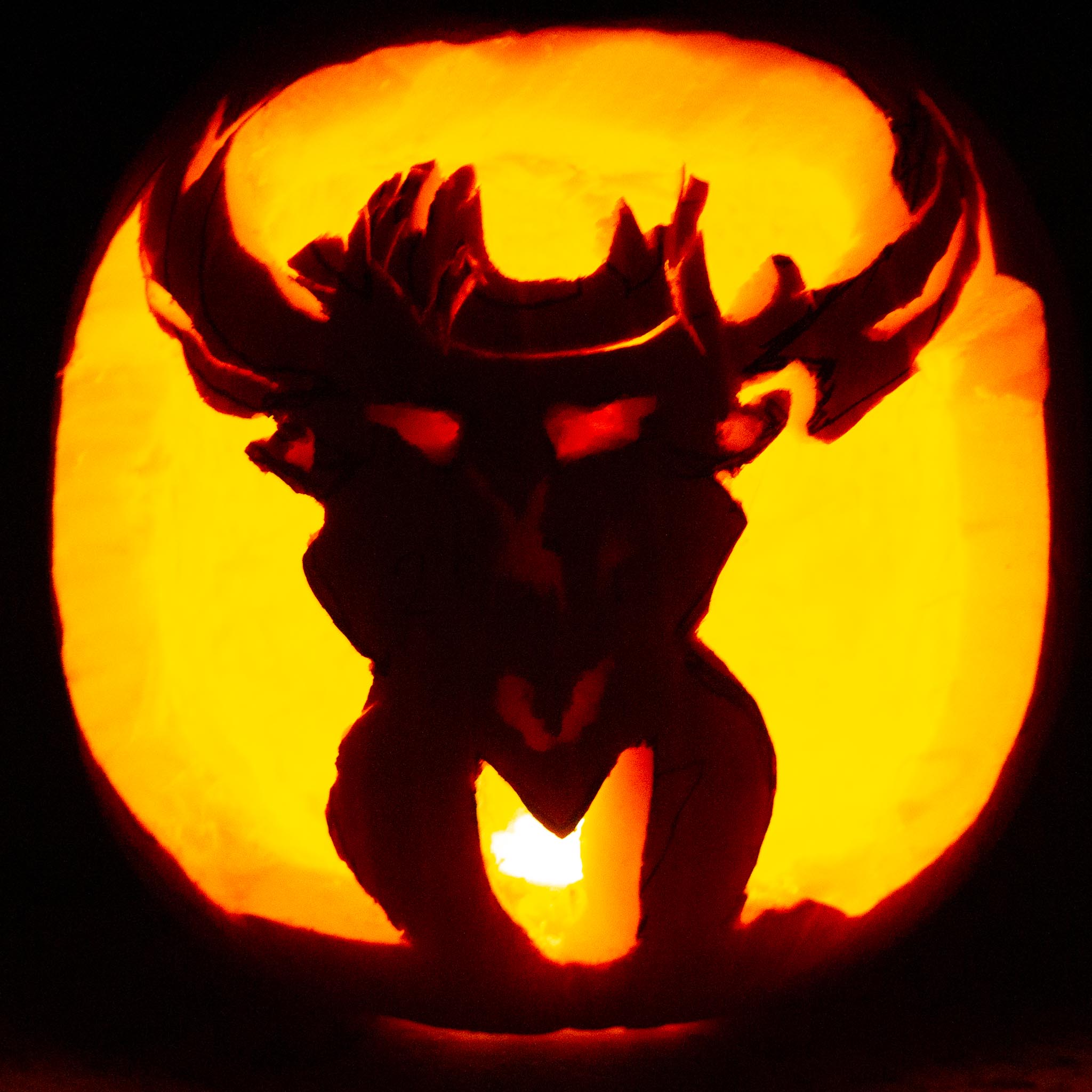 I brought Tinkerbell to life on my pumpkin, complete with fairy dust sprinkled throughout! She looks so magical in the dark!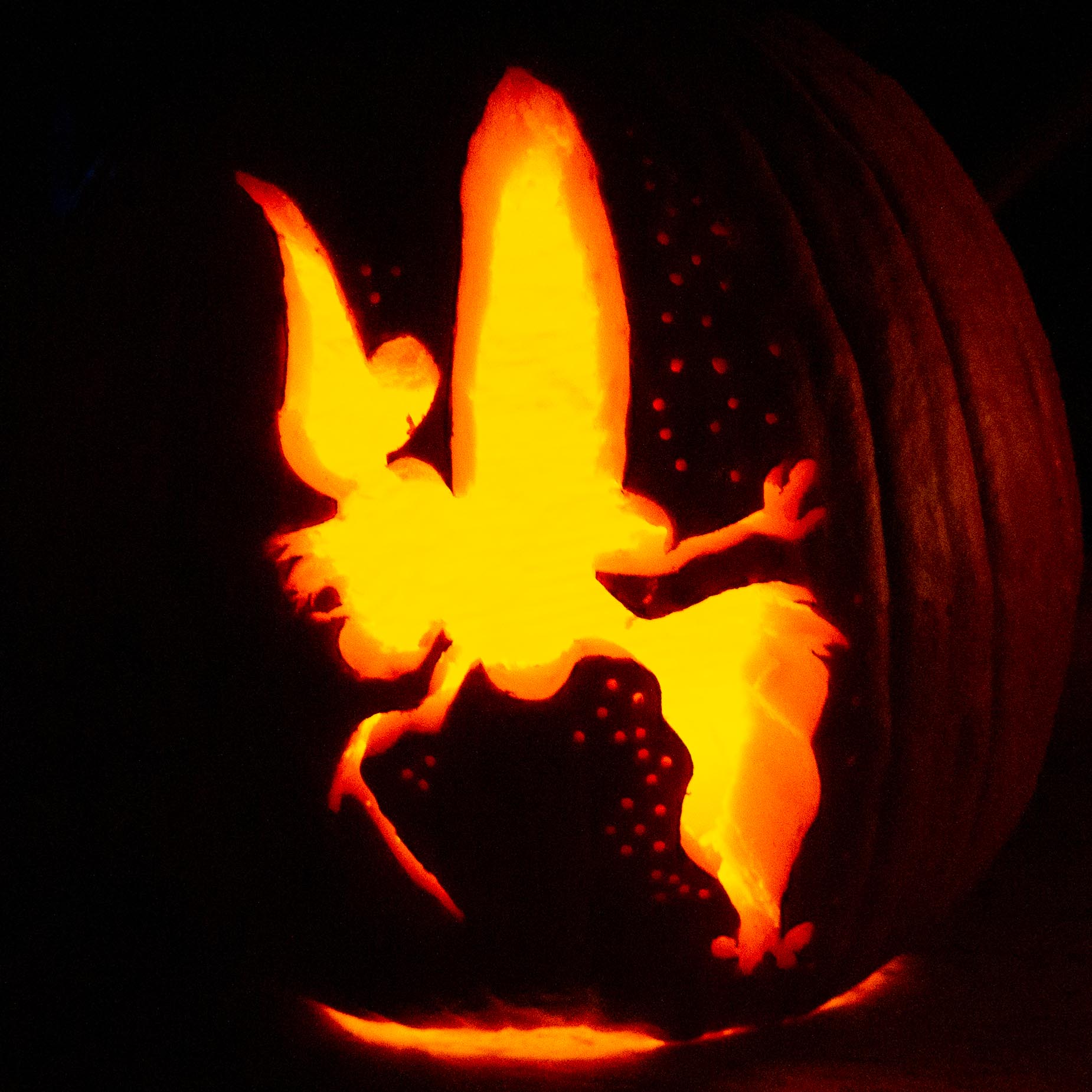 As always, you get to decide who the true pumpkin champion is! Let us know who earned your vote in the comment section! Oh, and we'd love to see your designs if you're carving pumpkins this year!