Valentine's Day 2021
Staying in for Valentine's Day 2021? You can still have a great time! Try one of these five, easy, date night at home ideas!
Game Night
Embrace your competitive spirits with a game night! Choose a few (or more) of your favorite games and go head to head! Then, choose a sweet reward for the champion.
Maybe their favorite meal, or breakfast in bed? Check out this post for some game night inspiration!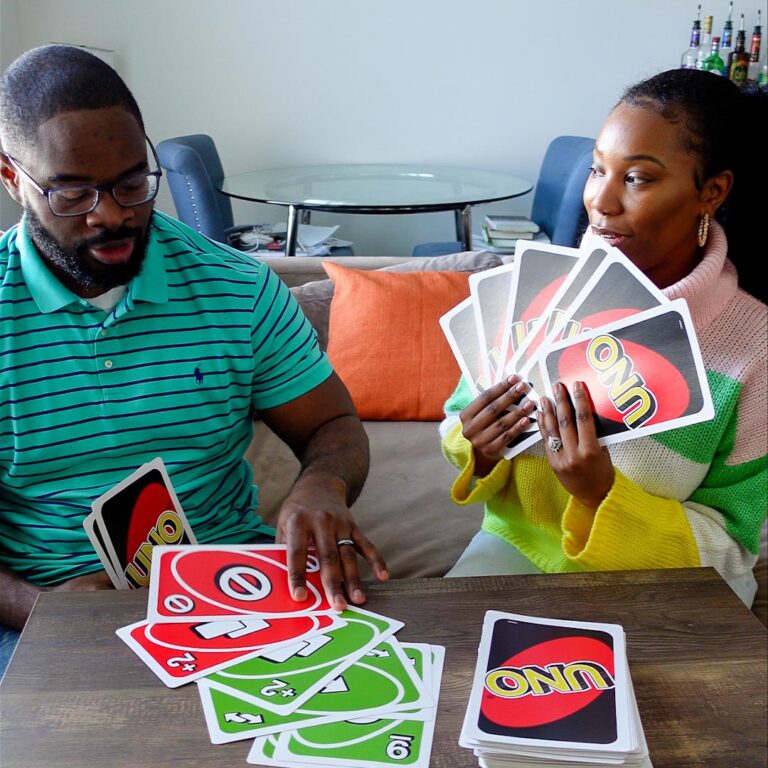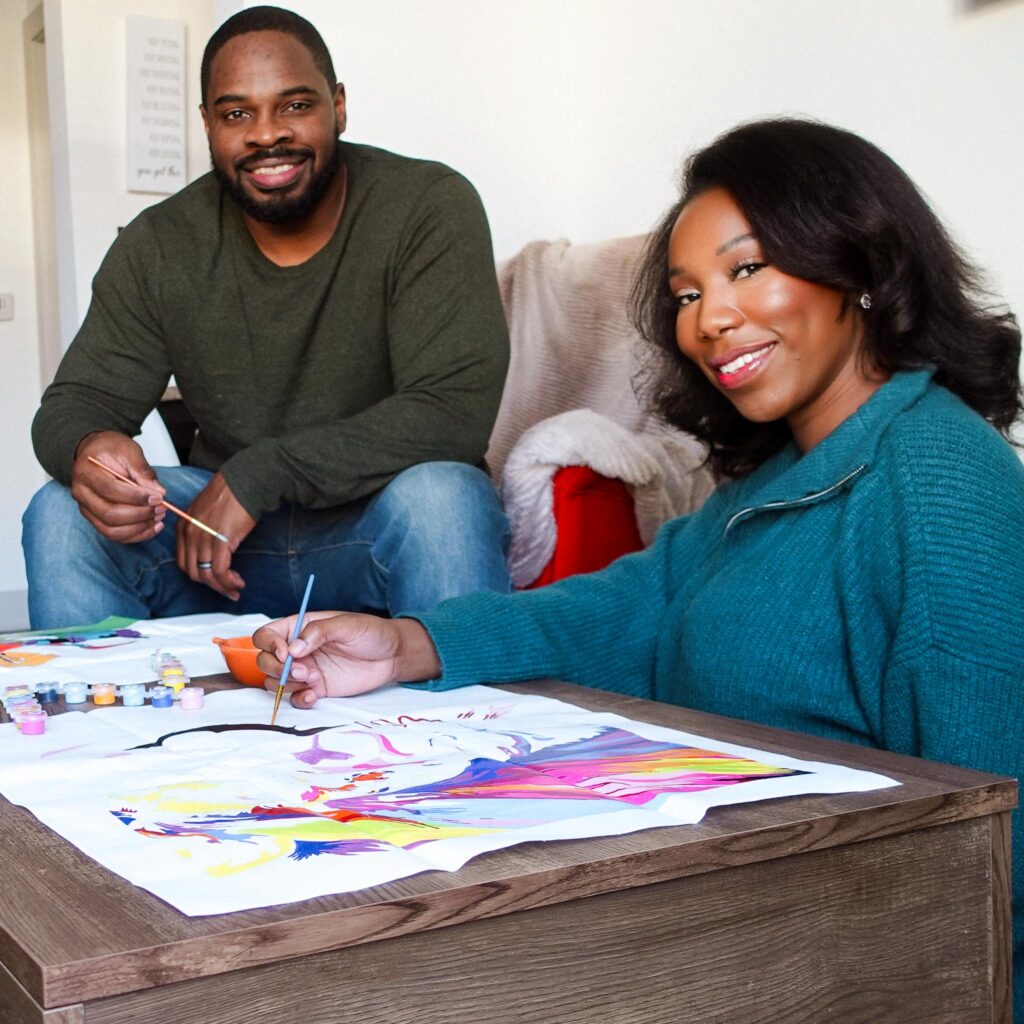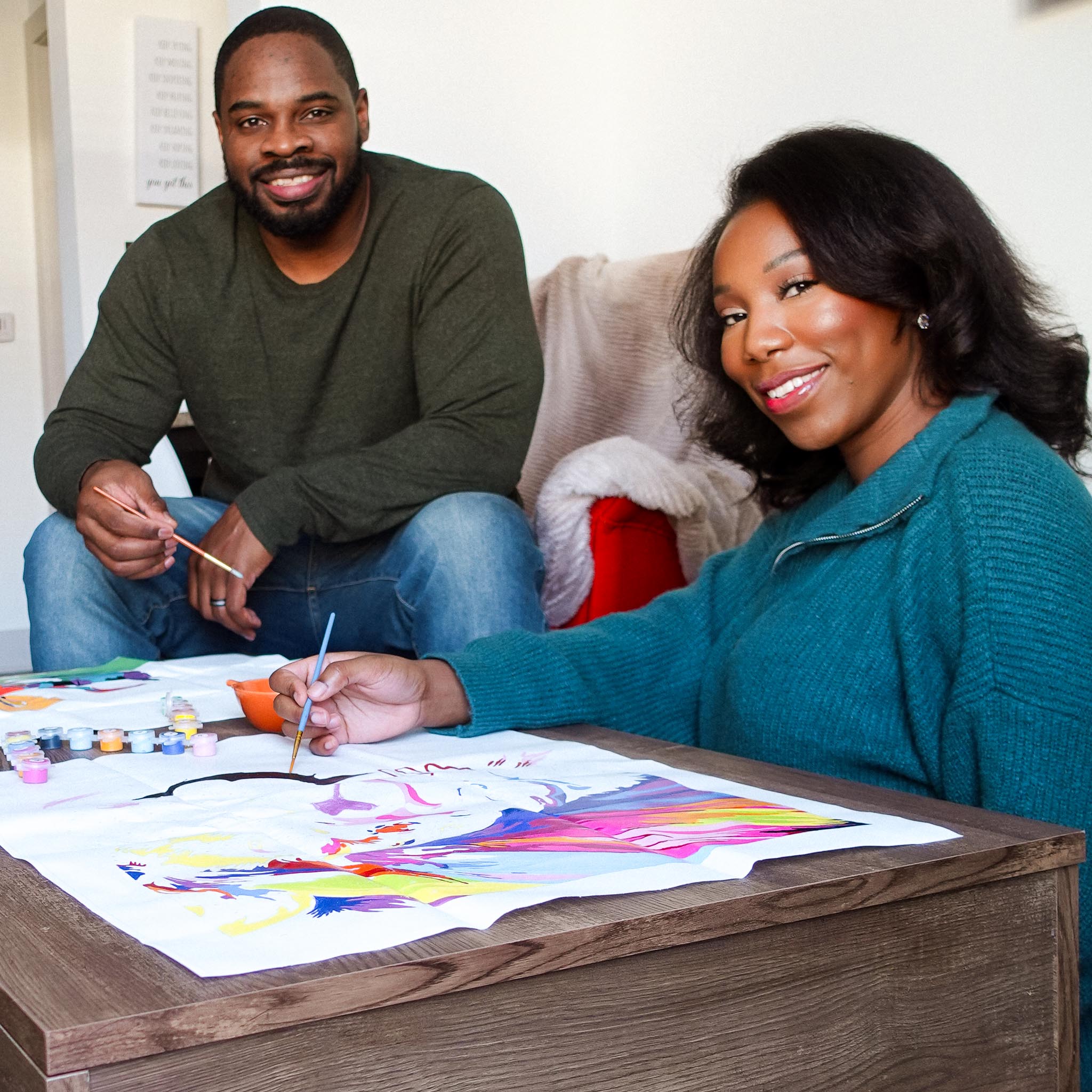 Dance Lessons
Learning something new is always a lot of fun! 
Hit up YouTube University for some dance lessons. 
Although we chose salsa, there are tons of different dance lessons available.
After you get the steps down, dress up, and take them for a spin in the living room. Getting dressed up helps break the monotony of spending so much time in loungewear!
I think we did okay for our first time, but we still have a long way to go before we'll enter a salsa competition.
Wine Tasting
Continuing with the theme of learning new things, try a wine tasting at home. Grab a few wines you haven't tried before. Then, take turns tasting them blindfolded. See who can correctly guess which wines they're tasting. We found a new wine we really liked during our tasting!
Grab some charcuterie too, because, who doesn't love that?!
It was a cool way to learn something new and spend some quality time together!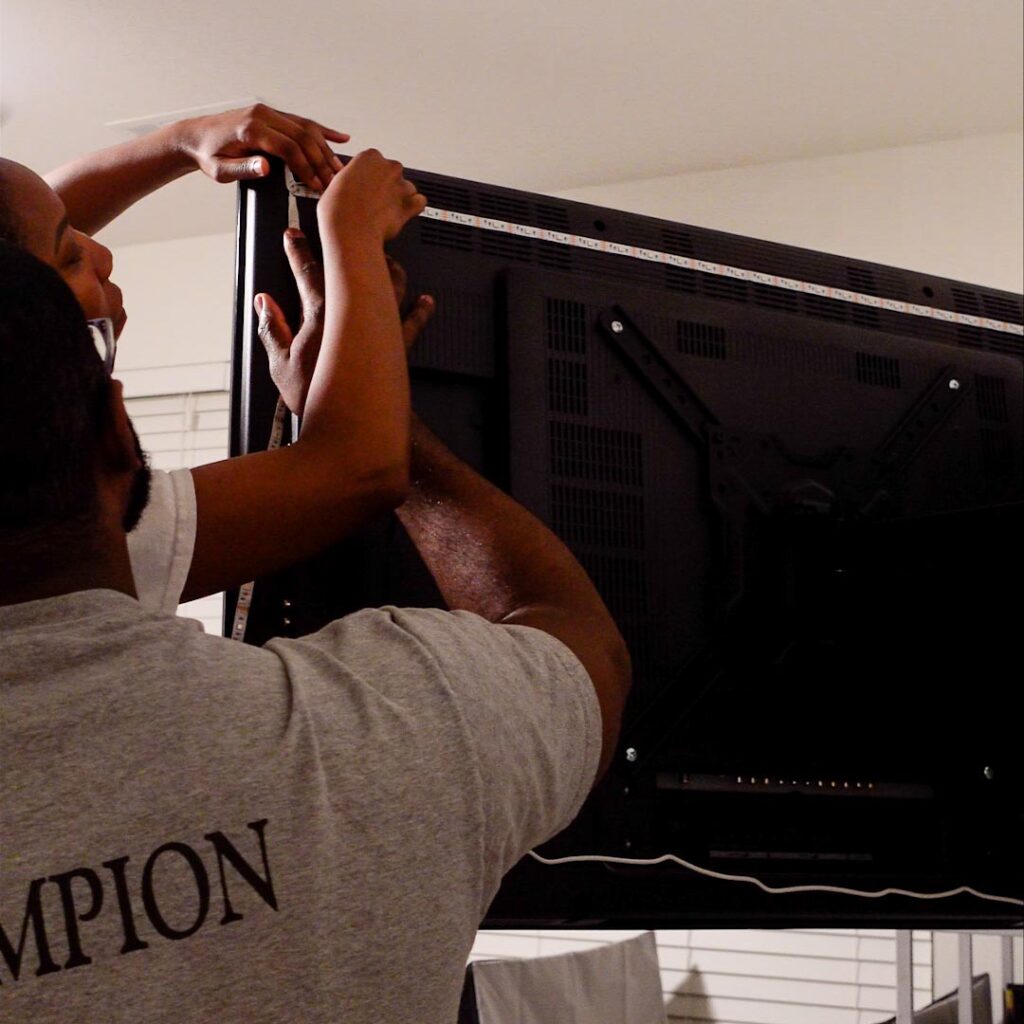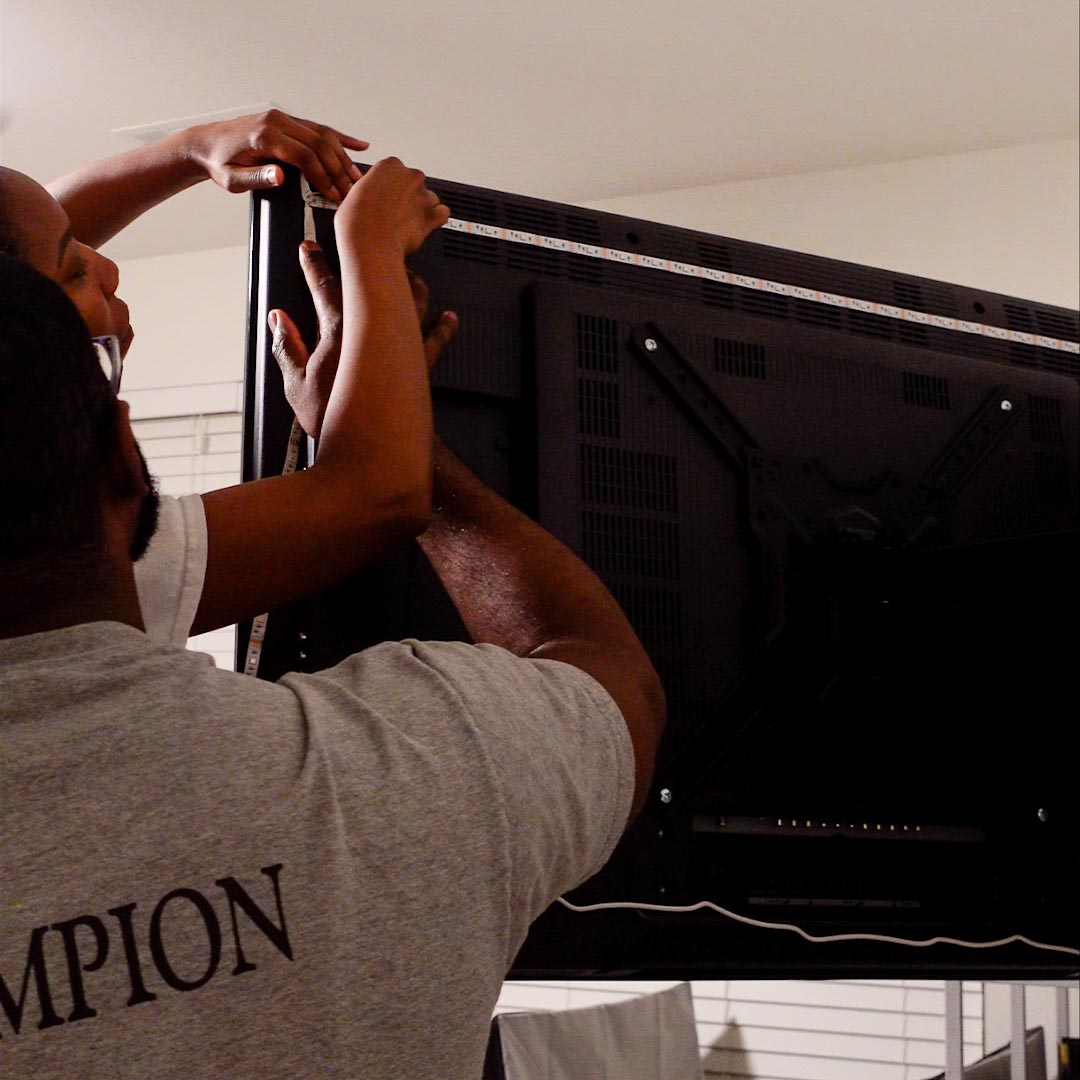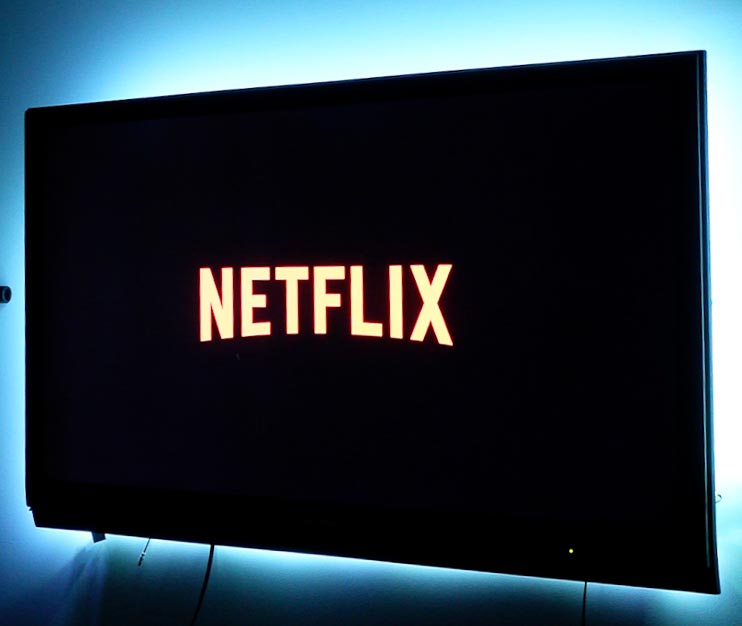 Spice things up for movie night by adding a backlight to your TV! It's a really simple project that packs a punch. The lights transform the room, really giving you a theatre-like experience.
Grab some of bae's favorite snacks and you're all set! Oh, and don't spend more time looking for a movie than actually watching one!
I'm sharing some of our favorite movies and series in this post. Hopefully, you haven't watched all of them already!
Date Night at Home Series
We had a lot of fun creating these date night at home experiences. Do you plan to try any of them out? Let me know in the comment section!