Have you heard so many great things about a brand, but somehow you haven't tried it? That was me with Mented Cosmetics.
So, I added the foundation, bronzer, and blush to my cart when I was shopping online at Ulta Beauty. When the products arrived I was immediately impressed by the sleek, minimalistic packaging.
Of course with online shopping, you're trying to eyeball your shade on a computer screen. I think this is a decent color match.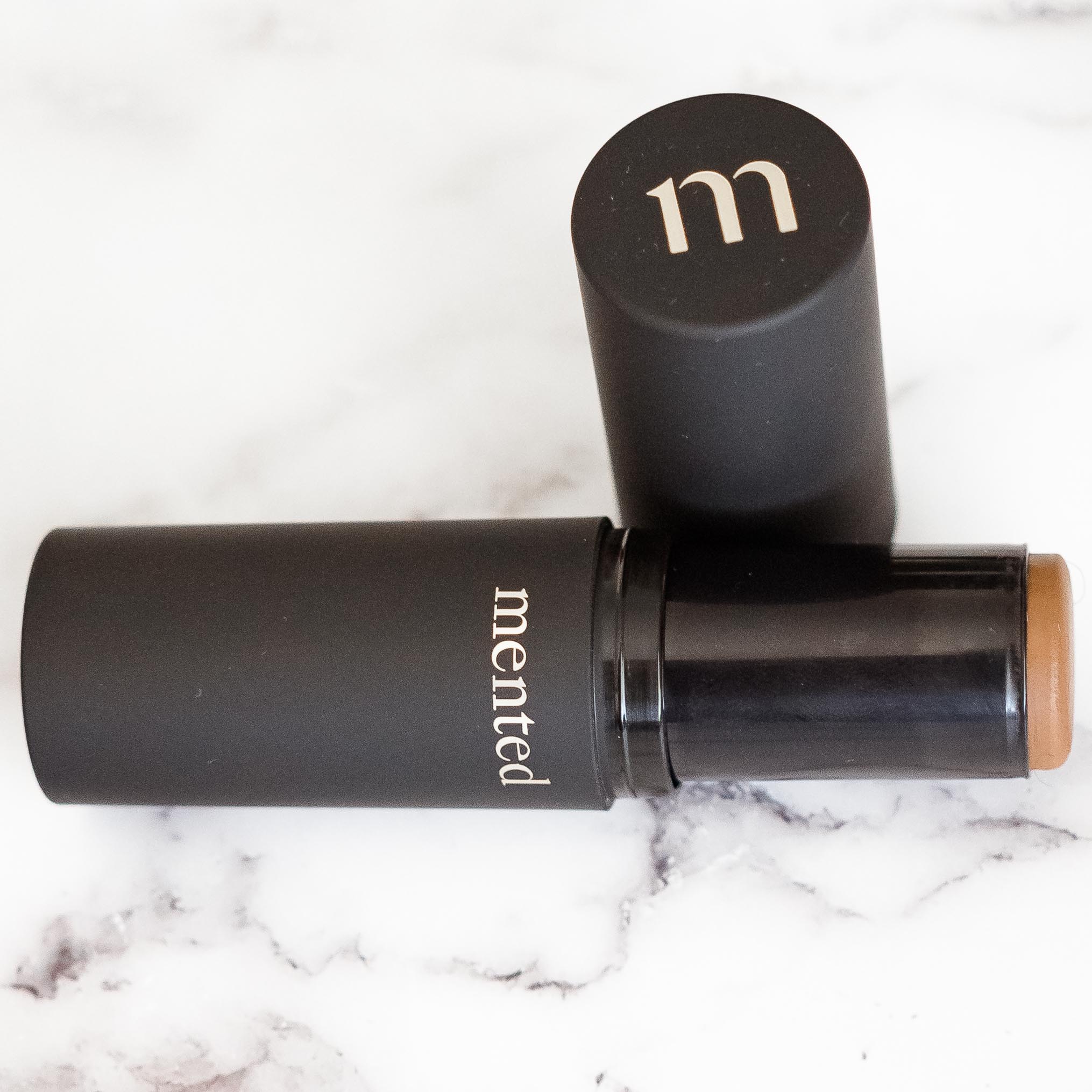 It's a tad darker than I probably would've selected in person, but it works. The formula is really nice. It applies buttery smooth and melts into the skin easily. The coverage is nice and easy to build. Plus, my skin still looks like skin after applying this. I will say that while stick foundation isn't my favorite formula, I do like the way this product performs. If stick foundations are your jam, you should definitely give this a try!
This product is proof of why you should keep trying if you're not totally impressed with a product right away!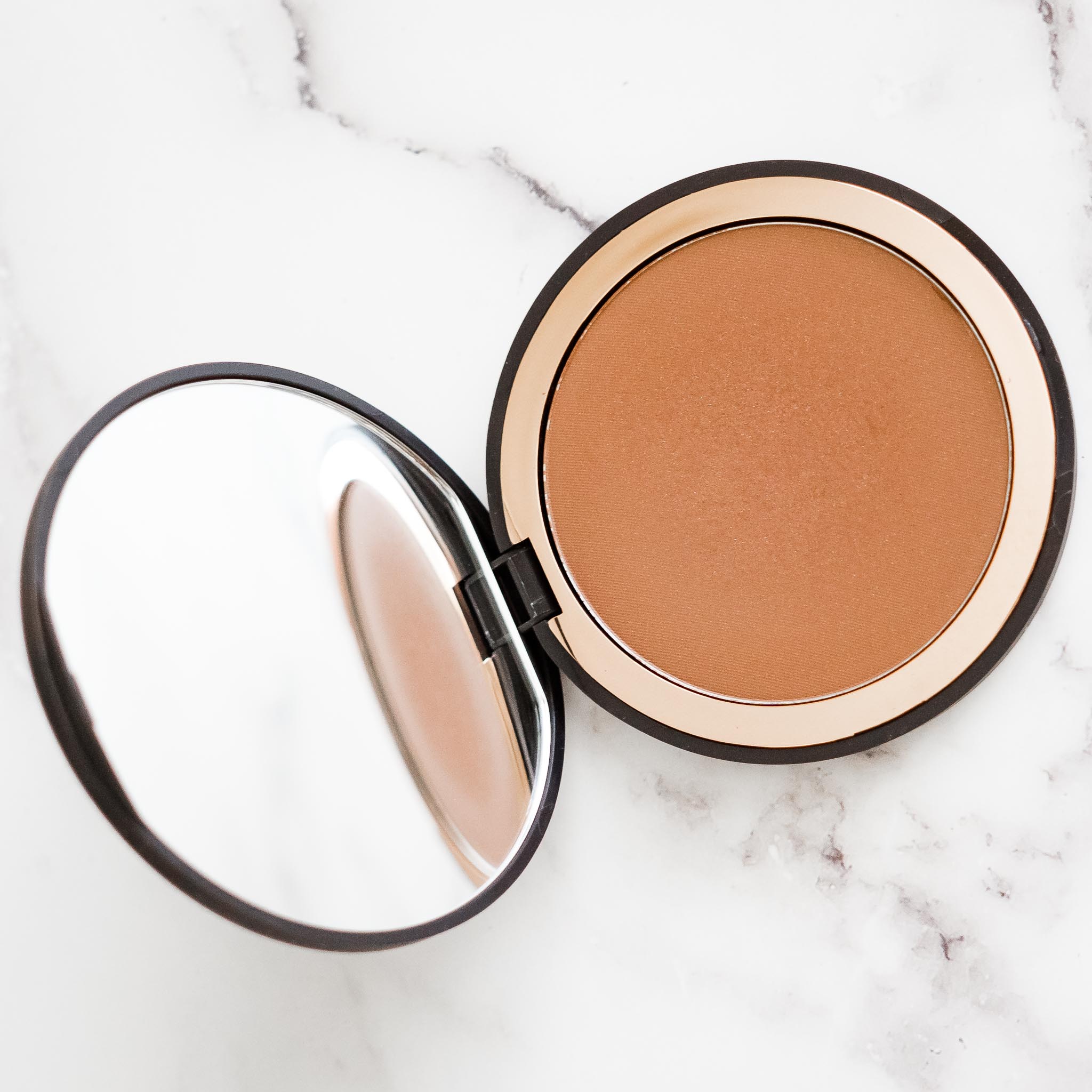 So, I never use bronzer. I wasn't sure where or how to apply this. At first, I didn't like this product because I felt like it made my skin look red and too warm. However, I kept trying different application methods and placements. Then, BOOM, it HIT! I found that applying this with a large fluffy brush works best. I lightly dust it near the top of my cheekbones and around the inner edges of my forehead. It's bomb! It makes me look warm and glowy, just like I have a nice fresh tan.
The berry shade is perfect for my skin tone. It's the shade I gravitate toward most often. The formula is buttery and really pigmented. In addition to that, it's easy to blend. So, you won't end up with huge red patches on your cheeks. This is definitely going to be a staple in my collection!
I'm really glad I gave Mented Cosmetics a try. Oh, and it's another black-owned beauty brand! I'm looking forward to trying more products in their collection.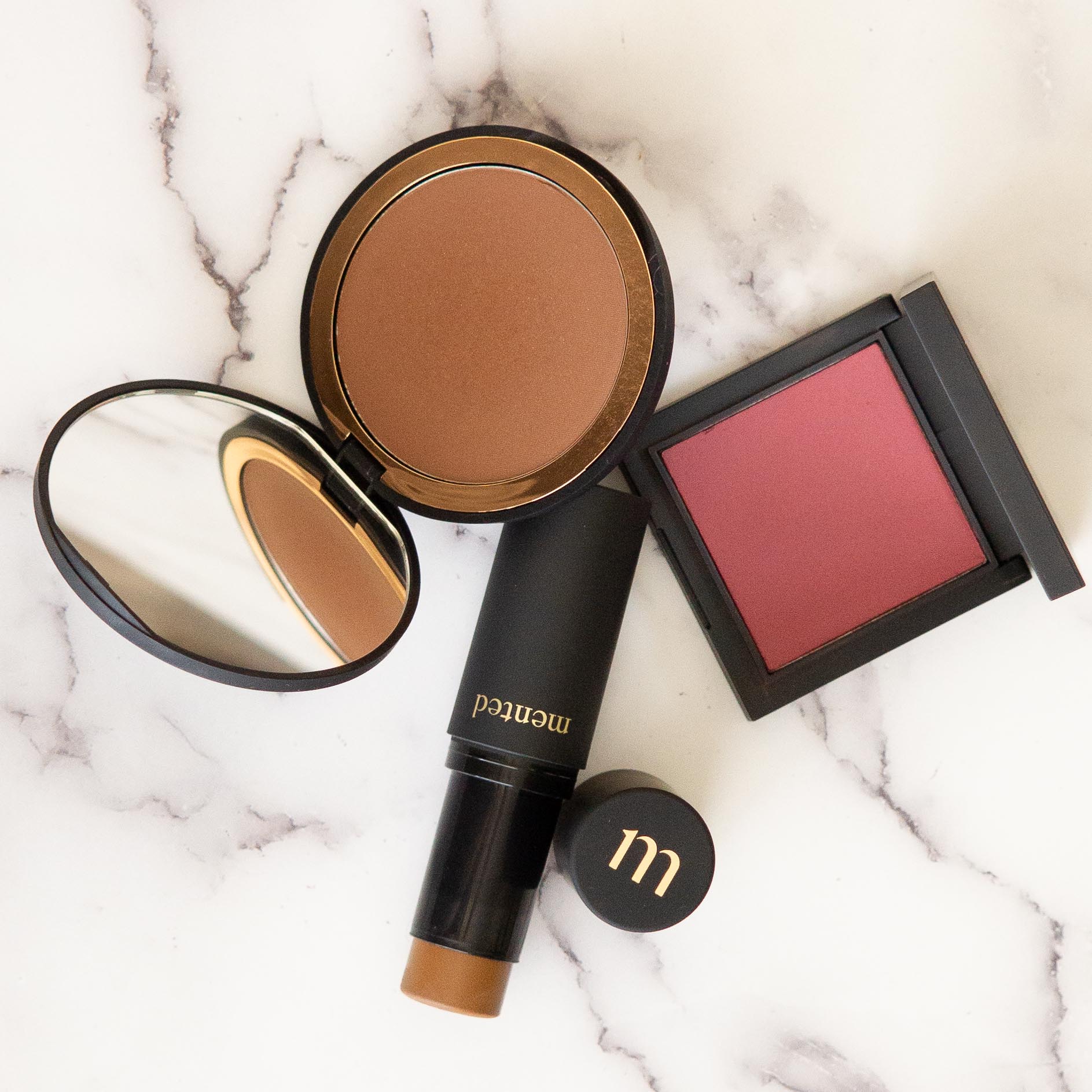 Have you tried Mented Cosmetics? What's your favorite product?